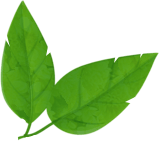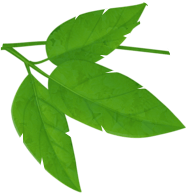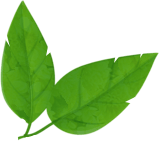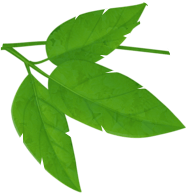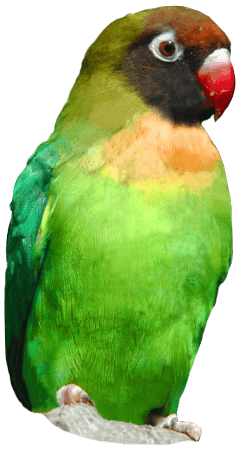 Staying Safe at Drusillas
Following the latest government announcement on Wednesday 23rd December, Drusillas Park will be temporarily closed from Thursday 24th December. The below information relates to when Drusillas Park is open and operating a covid-secure day out.
Drusillas Park is open with most of our attractions and facilities operating, although there are a few attractions which continue to remain closed under latest government guidelines, please visit our COVID-19 What's Open page or for any questions you may have please visit our COVID-19 FAQ page.
We are doing everything we can to make the Park safe for our staff and our visitors. We continue to follow government guidelines closely and regularly update our COVID-19 risk assessment, the results of which are summarised below. These measures and guidelines have been put in place to ensure everyone has a safe and enjoyable experience at Drusillas Park.
Managing Visitor Numbers at Drusillas
We are managing daily numbers of visitors into the Park and continue to have limited capacity. We remind you that due to current government guidelines you are only able to visit the Park in a group of up to six people (including children) unless you are from one household or your support bubble is larger than six.
Online Tickets
To avoid disappointment, we are asking visitors to book their tickets online to guarantee entry, especially at busier times such as weekends and school holidays, although we are accepting a small amount of 'at the gate' entries. Please note we operate a dynamic pricing policy so prices may change according to date and demand, but are guaranteed once purchased.
Staying Safe in the Park
We have introduced numerous social distancing measures, which are in place to keep everyone as protected as possible, these include;
Reduced visitor capacity
Enhanced cleaning regimes
A one-way system through the zoo
Floor markings to indicate social distancing requirements
Increased sanitiser stations throughout the Park
Social distancing on our rides
Increased signage around the Park
Hygiene screens at counter tops
Greater space around our seating areas
Limited visitors in our toilets and shops
'Order & Collect' service from our Explorers Restaurant
Keeper Talks will not take place to avoid crowds
We've been awarded the 'We're Good to Go' Industry Standard mark from Visit Britain (see bottom of the page)
Face masks are required when entering our shops, indoor zoo areas and when ordering and collecting food.
As well as the measures listed above, we also kindly ask visitors to play their role in protecting themselves and others around them by adhering to the following guidelines:
If you have Coronavirus symptoms, please do not enter the Park. If you develop symptoms during your visit please contact NHS 111
Please take responsibility for your own social distancing whilst in the Park
Wash your hands regularly and use the hand sanitiser dispensers provided
We recommend also bringing your own sanitiser, so you can use it whenever you want to
Follow the one-way system through the zoo to see all the animals and do not double back
Please keep your distance from the animal enclosures and refrain from touching the glass
Use contactless payments wherever possible
We kindly ask you are patient with our staff and volunteers as they adapt and get used to all the new changes
Please be prepared to make sensible choices for yourself and your family
Whilst we are confident we are doing everything in our power to ensure your safety, we ask that as an extra level of protection you use your own good judgement as to what would make yourself and your family feel safe:
If an area looks too busy please be make a sensible decision to come back to that bit later.
Whilst we have a strict cleaning regime in our play areas, they are unsupervised and we therefore ask that you make an informed decision whether you want your child to use our play areas.
If you feel someone is not respecting your social distancing, please make the sensible decision to step back.
We understand that children find it very hard to understand social distancing, so please supervise your children at all times to ensure your children obey the signage and don't touch the glass or run too close to others.
Please follow these guidelines to help us, help you! We are all in this together and if we can work as one and support each other, we can ensure a worry free family day out for all.
Annual Members
From Wednesday 2nd December your membership/s will have automatically had 27 days added onto the end of your expiry date (the length of time which we were closed). You can work out your new expiry date by adding 27 days onto the expiry date displayed on the front of your Membership card. We will not be issuing new cards until the time your membership is due for renewal and therefore the expiry date on the card will be incorrect for a period of time.
VIP Experiences
We are taking booking for our VIP Experiences. For customers who had a VIP Experience postponed, you can now reschedule a new date. Please email us to book or reschedule a VIP experience on [email protected].
To learn more about the new measures and guidelines put in place for our VIP Experiences please visit the VIP Experience section on our COVID-19 FAQ page.
Pre-Booked Day Tickets
If you had a pre-booked ticket to visit Drusillas whilst we were closed, we are happy for you to select an alternative visit date. Please book a new ticket via our online booking system and then send us an email with both the original & new booking reference numbers to enable us to refund your original transaction.
Any other questions
We understand you may have lots of questions and have created a COVID-19 FAQ's page to help you answer them. If you do have other questions that we have not covered in our COVID-19 FAQ page please email [email protected] and we will get back to you as soon as we can.
As an independent and family run business we thank you for your support and ask that you bear with us whilst we do our best to welcome you all in very difficult circumstances.
We are proud to have been awarded the "We're Good to Go" industry standard mark from Visit Britain. "We're Good To Go" is the official UK mark to signal that a tourism and hospitality business has worked hard to follow Government and industry COVID-19 guidelines and has a process in place to maintain cleanliness and aid social distancing.

Please see our Staying COVID-19 Secure poster here.
Sign up to our mailing list to receive all the latest vouchers and exclusive offers!
All emails include an unsubscribe link. You may opt-out at any time. See our privacy policy here.