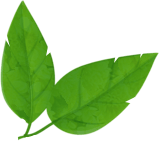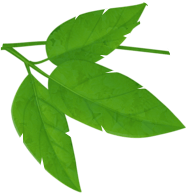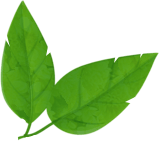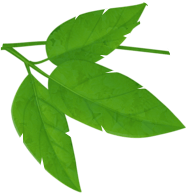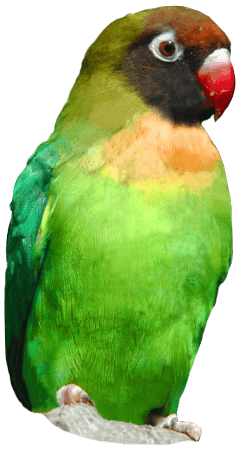 We understand you may have lots of questions about your visit to Drusillas, so we have tried to answer as many questions as possible below, to help you plan your day out. Things may feel a bit different at the Park, but we are here to make you feel as comfortable and safe as possible during your visit.
Tickets and Arrivals
Is Drusillas Park open?
Drusillas Park is open with most of our attractions and facilities operating, although there are still a few attractions which continue to remain closed under latest government guidelines, please visit our COVID-19 What's Open page
Do I need to book tickets online to enter the park?
We are asking all visitors (excluding Annual Members) to book tickets online (by 11:59pm the day before your visit) to guarantee entry. Online tickets are significantly cheaper than our gate prices to encourage visitors to book online and as such there is no reduction in price for our 'at the gate' tickets. Please note that we are operating a dynamic online pricing policy so prices may change according to date and demand, but are guaranteed once purchased. Everyone who has pre-booked online tickets will be GUARANTEED entry but those that pay at the gate may be restricted if we become too busy. Annual Members do not currently need to book.
Are you reducing your capacity?
Yes, we have reduced the number of visitors allowed in the park per day and therefore strongly recommend you book your tickets online to guarantee your entry.
How many people can I visit Drusillas with?
Due to current government guidelines you are only able to visit the Park in a group of up to six people (including children) unless you are from one household or your support bubble which is larger than six.
Can I buy tickets at the gate if I haven't booked online tickets?
We strongly advise booking a ticket online in advance of your visit as this is the only way to 100% guarantee entry. We do have a small amount of gate tickets available each day, however please be aware, once we hit capacity we will have to restrict gate entries. Our gate tickets remain at our standard price but by booking your tickets online in advance, you will receive an online booking discount.
I have a discounted ticket that I cannot use online. Can I still turn up and use it?
We are accepting a limited amount of 'at-the-gate' admissions for visitors with discounted or complementary tickets, which can be used on the day. Please be aware that visitor numbers in the Park will be monitored throughout the day and may be restricted if we become too busy. Tesco Clubcard customers can use their vouchers to enter from 12:30pm onwards.
Can I buy online tickets with my Tesco vouchers?
Unfortunately we cannot accept Tesco vouchers online. You can use Tesco vouchers at the gate from 12:30pm onwards. We recommend buying your tickets online via our website throughout this period of limited capacity to guarantee your entry, as once we hit capacity we will restrict at the gate entries.
How do I book a free carer ticket?
Paying visitors that receive DLA or PIP payments are eligible to bring with them one essential carer free of charge subject to DLA/PIP written evidence. Please visit our online booking page and purchase an online ticket in advance of your visit and then bring your written evidence (which must be dated within the last 2 years) to show at the gate. If evidence is not brought or not in date the full charge for entry will be required. The free carer will not require a ticket subject to providing the aforementioned documentation and will be guaranteed entry alongside their accompanying guest.
Do I have to book a ticket for my child who is under 2?
All children under the age of 2 enter the park for free. As long as you have booked your tickets online in advance, your under 2 will get in automatically with you. We have calculated enough space within our daily capacity to allow for this.
What will happen if I get there and you have reached capacity?
If we have reached capacity for the day we will not allow any more people into the Park to ensure the safety of all our staff and visitors. If you have booked an online ticket you will be guaranteed entry as your ticket will have already be accounted for in our capacity limit.
What should I do before visiting Drusillas?
Things will feel a bit different to normal, so we are advising all our visitors to plan ahead to make the most of your visit. Before you arrive, please take a moment to read the important information about Staying Safe at Drusillas and watch our short useful video to help you prepare. We also recommend you keep an eye on our social media channels for all the latest information and updates.
I had a pre-booked ticket during the period you were closed, what should I do?
If you had a pre-booked ticket to visit Drusillas between 21st March and 25th June we are happy for you to select an alternative date later in the year. Please book a new ticket via our online booking system and then send us an email with both the original & new booking reference numbers to enable us to refund your original transaction.
Will car parking be different?
No, we just ask that you park with a bigger space either side of your vehicle, if possible, to help with social distancing whilst families are getting in and out of their cars.
What will happen when I arrive?
Drusillas is operating with two admission queues; both members and non-members as normal. Once through admissions, you will bypass the initial foyer/entrance which will allow you to re-join the zoo route by the monkey walkway or via the 'shortcut' at the macaques (both will be signposted). This will also enable you to head straight to our outdoor play areas and rides if you wish. You will be able to re-visit the start of the zoo later in the day, at your own leisure. It is worth noting that the zoo route during the afternoon is usually quiet.
Safety at the Park
What safety measures have Drusillas put in place?
The safety and well being of our staff and visitors is our priority. We have introduced new safety measures to ensure our visitors can still enjoy a fun family day out, in a secure environment. Some of these measures include reduced capacity, enhanced cleaning regimes, a one-way zoo route, social distancing throughout the Park, increased sanitiser stations and increased signage. For the full list of measures please take a look at our important Staying Safe at Drusillas information and video.
What new cleaning regimes have you introduced?
We've always had a rigorous cleaning and hygiene routine and have taken on additional cleaners, so you will see continuous cleaning around the Park, focusing on "touch points".
Will the play areas be different?
Our outdoor play areas including Go Wild, Go Bananas and Get Wet Splash Pad are open with a few pieces of equipment closed off. We have taken on additional cleaners and our play equipment is being cleaned regularly. We are also providing sanitiser and paper towels in the play areas for visitors to use if they wish and it is everyone's responsibility to decide whether their child can use our play areas. Our play areas are unsupervised and therefore we are asking parents to supervise their children at all times to help them social distance. We are operating at less than 50% capacity so the play areas should be a lot less busy than usual, but if at any time you feel an area of the Park is too busy, we ask that you avoid it and come back at a later time. Our indoor soft play area Amazon Adventure will remain closed for the moment.
How will the rides be socially distanced?
Some of our rides are already suited to social distancing! Our Flying Cheetahs ride, our Hello Kitty Car ride and Tea Cup ride will allow only one family per capsule. With our Safari Express Train, the Hello Kitty Hopper ride, the Rainforest Carousel and our Hippopotobus ride, we are boarding visitors with extra spacing to ensure social distancing. Our rides also have enhanced cleaning measures in place and we are regularly stopping the rides to sanitise them. We have social distancing measures in place for queues and we are also asking all our visitors to sanitise their hands before each ride. All our rides are outside in the open air.
Do I need to wear a face mask in the park?
We require all visitors aged 11 years old and over to wear a face covering when they enter our shops, indoor zoo areas and our catering outlets when ordering and collecting food. If you are sitting down to consume food within our cafes, you can take your mask off while you eat. You will not be required to wear a face covering around the rest of the Park, although you are welcome to wear one if you wish. In line with government guidelines, our staff members will not be required to wear a face covering but may choose to if they wish.
*Indoor zoo areas includes: The main zoo entrance (you may remove the masks once you reach the colobus monkeys), the binturong and owl walk-through and the bat and sloth enclosure.
What do I do if I feel unwell?
If you have any Coronavirus symptoms, such as a high temperature, a new continuous cough or loss of your sense of smell or taste, please do not enter the Park. If you develop symptoms during your visit please contact NHS 111.
Can I pay by card or cash?
We are asking all our visitors to make payments via contactless wherever possible. We will accept cash if you are unable to pay via a contactless payment method.


What's Open?
What will be open when I visit?
Drusillas Park is open with most of our attractions and facilities operating, although there are still a few attractions which continue to remain closed under latest government guidelines, please visit our COVID-19 What's Open page.
Will the toilets be open?
Yes. All of our toilet facilities including the baby change and changing places are open. Please note there will be social distancing measures in place, so only a limited number of people will be allowed in the toilets at any one time. We ask that after washing your hands you wait outside for others.
Will the optional extra activities be open?
Panning for Gold, Penguin Plunge and Vertical Limit are open with limited numbers. A small additional charge is made for these optional activities which are open most weekends and East Sussex school holidays, weather permitting. Dino Dig and the Hello Kitty Parlour offering face painting and temporary tattoos remains closed.
Will you still have Keeper Talks?
No, our Keeper Talks have been suspended to avoid crowds. However, we have loads of brilliant signage around the Park where you can learn loads of cool facts about our amazing animals.
Will your character events be running?
Our Summer character events are not going ahead to avoid crowds. Our next planned event is Halloween Shriek Week and we are working to ensure this event can continue within government guidelines. We will update you when we know more.
Will I be able to buy food and drinks on my visit?
Yes, Oasis Café is open 7 days a week as usual and Explorer's Café is open operating an 'Order & Collect' service with a limited menu at weekends only. Both catering facilities have extra spacing between tables inside and extra seating options outside.
Will the shops be open?
Our main gift shop Mungo's Trading Post will always be open selling gifts, sweets and ice cream. On some days we may also open up Toy Safari gift shop and Candyland which sells ice cream, pre-packed pick and mix, confectionery and drinks. We are operating limited capacity in the shop to keep our social distancing measures.


Members Questions
As a member, will I need to book online to gain entry?
Annual members do not currently need to book online. We may reinstate annual member booking for Halloween and Christmas, but we will provide all members with plenty of warning should we do this.
Will my annual membership be extended?
From Friday 26th June your membership/s will automatically have 97 days added onto the end of your expiry date (the length of time which we have been closed). You can work out your new expiry date by adding 97 days onto the expiry date displayed on the front of your membership card. We will not be issuing new cards until the time your membership is due for renewal and therefore the expiry date on the card will be incorrect for a period of time.
My annual membership expired in March, will I still receive my renewal discount?
Yes you will. For those annual members whose membership cards expired in March, we will honour the renewal discount for those wishing to renew.


VIP Experiences
I have a VIP animal experience booked, will this go ahead?
In line with government guidelines we have reopened our bookings for all of our Animal Experiences including Keeper for the Day and Close Encounters.
I had a VIP animal experience booked whilst you were closed, what shall I do?
Visitors who had a VIP Experience postponed can now reschedule a new date. For those who opted to be on a waiting list, we will contact you with regards to rescheduling a new date. For those customers who asked to have a voucher sent to them, you can now contact us on [email protected] to redeem your voucher.
I would like to book a VIP animal experience now you've reopened, can I do this?
Yes, bookings for new animal experiences are open again. Please contact our Visitor Services Office on [email protected] to check availability.
How will my animal experience change with the new measures in place?
We have introduced some news measures to ensure your safety, the keepers' safety and the animals' safety throughout your experience. These include:

Social distancing will be maintained at all time, where possible.
Health and safely information will be provided outside, where possible
Regular hand washing.
Regular use of sanitisers.
As much of the activity as possible to take place outside.
Disposable masks and gloves to be worn by participants and zoo keepers.
It is really important that you do not attend your VIP experience if you are experiencing any Coronavirus symptoms, including; a new continuous cough, a high temperature and or a loss or change in your sense of smell or taste. Please contact us immediately on [email protected] if you are due to take part in a VIP Experience and have developed coronavirus symptoms.
What happens if I have a VIP experience booked and can't make it due to the coronavirus?
During this time of uncertainty, we have implemented a more flexible cancellation policy for our VIP Experiences. Once our bookings reopen, if you wish to book any of our VIP Experiences in the coming weeks and months, rest assured we can reschedule your experience (with no extra charge) if you become unwell, are self-isolating or cannot attend due to a coronavirus issue.


Other Questions
If you have a question that we haven't already answered above, please email [email protected] and we will get back to you as soon as we can.
As an independent and family run business we thank you for your support and ask that you bear with us whilst we do our best to welcome you all in very difficult circumstances.
We are proud to have been awarded the "We're Good to Go" industry standard mark from Visit Britain. "We're Good To Go" is the official UK mark to signal that a tourism and hospitality business has worked hard to follow Government and industry COVID-19 guidelines and has a process in place to maintain cleanliness and aid social distancing.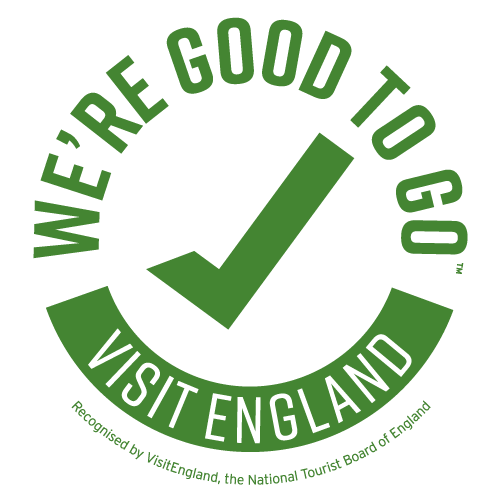 Sign up to our mailing list to receive all the latest vouchers and exclusive offers!
All emails include an unsubscribe link. You may opt-out at any time. See our privacy policy here.