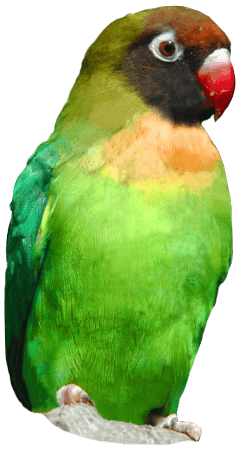 FunUnsual Christmas Gifts
As the festive season swings into action and parents up and down the country puzzle as to what to place under the tree for their little monkeys, Drusillas Park in East Sussex may have the answer to stop you going completely crackers this Christmas.
Ideal for any gift occasion, the Keeper for the Day scheme is a unique treat for anyone who is mad about animals. Working side by side with one of the zoo team for a whole day, a member of the public can get nose to nose with nature with the opportunity to feed, clean and care for a variety of furry and feathered friends.
Or for a shorter animal experience which is just as sweet, Close Encounters provide an excellent opportunity to meet some of the zoo's most popular residents. You can have lunch with the lemurs, meet the meerkats, have tea with the racoons or beavers, or feed the penguins. There is also the chance to snuggle up to a snake or tickle a tarantula!
Alternatively, the annual adoption scheme allows children to learn about the importance of animal welfare, without all the costs and responsibilities associated with owning a pet. All of the animals at the zoo are available for adoption and the income generated helps support the zoo's ongoing animal care and conservation programmes. Adopters receive a photo, a certificate signed by a Zoo Director, a plaque on or near the animal's enclosure and a complimentary ticket to visit the new member of the family.
Or for all year round enjoyment, Drusillas Club Membership may be just the ticket. This offers access to the Zoo, Playland and unlimited rides on the Thomas & Friends™ train for 362 days of the year. Gift Vouchers can also be purchased and redeemed against any one of the Drusillas Park experiences. For more information please telephone 01323 874100 or visit the website at www.drusillas.co.uk.
Back to listing