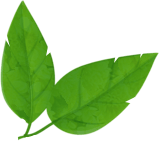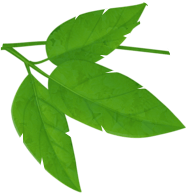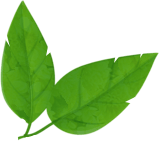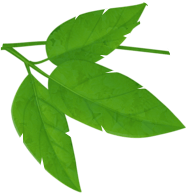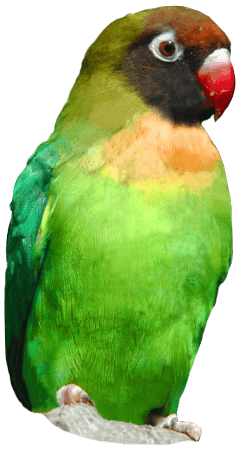 Your privacy is important to Drusillas Park and we are committed to protecting it.
Drusillas Park considers data protection and privacy to be of paramount importance. We never sell personal data and we carry out all processing operations in compliance with the EU General Data Protection Regulation ("GDPR").
Drusillas Park enables the visitors of its site, www.drusillas.co.uk, to be in control of their personal data. We also provide controls that allow Drusillas Park's customers to have control over the privacy of personal data that is captured by our service. This privacy policy sets out how Drusillas Park uses and protects any information that you give Drusillas Park when you use this website.
Drusillas Park may change this policy by updating this page. You should check this page from time to time to ensure that you are happy with any changes.
What information do we collect?
If you make a purchase with us for tickets, animal experiences or an animal adoption for instance, we will ask you for your personal information in order to for us to process your purchase or help with your experience. This information is likely to include contact information and payment information. Some information is also collected automatically through our website via cookies.
Your personal information is for the purpose of Drusillas Park only and we will never sell your details on to a third party. We may collect the following information:
Your name
Your contact information including email address
Demographic information such as postcode
Other information relevant to customer surveys and/or offers
What are cookies?
Cookies are small data files that a website sends to your browser which it then stores on the device that you are using to browse the website. Cookies do not harm your computer and do not collect personal information about you that would allow us to identify you personally. Cookies help us provide you with a better website, by enabling us to monitor which pages you find useful and which you do not.
You can choose to accept or decline cookies. Most web browsers automatically accept cookies, but you can usually modify your browser setting to decline cookies if you prefer. This may prevent you from taking full advantage of the website. If you want to know more about cookies and how to control or delete them, please visit www.aboutcookies.org, which contains detailed guidance for users.
A number of cookies are used on this site for a variety of reasons which we have detailed below:
Essential Cookies
Essential cookies help users to navigate the website, and are used for secure shopping and checkouts. Essential cookies can help load pages quickly, facilitate secure online transactions and retain the contents of your shopping cart when you continue shopping or navigate away from the page. Without cookies online shopping might not be possible.
Analytical Performance Cookies
Analytics cookies are used to monitor website performance and user behaviour. They allow us to improve the website, providing better content for users and to identify areas in need of maintenance. Performance cookies can help us to identify the most popular products/ services/ content and present this content more prominently for returning users.
Behavioural Advertising Cookies
Behavioural advertising cookies may be used by advertisers or sponsors to serve tailored advertising to users. Online behavioural advertising provides relevant advertising for users, based on interests and previous web browsing activity.
IP Address
This site also tracks the IP addresses of its users. An IP Address is a number that identifies an Internet Service Provider and user country. IP addresses do not contain personal information and help us to build a picture of who visits the site.
What do we do with the information?
We require this information to understand your needs and provide you with a better service, and in particular for the following reasons:
To provide you with the products or services you have requested - such as sending you your tickets or Animal Experience booking conformation.
To respond to queries submitted via our website, email, phone or post.
To maintain an updated list of Drusillas Park customers
We may use the information to improve our products and services
We may send promotional email offers, discounts and news about new products and events which we think you may find interesting using the email address which you have provided.You can, of course unsubscribe at any time.
We may from time to time send marketing and Open Day emails to school groups and organisations if we believe it to be of legitimate interest to you. You can, of course unsubscribe at any time.
How do we contact you, and why?
We may contact you with reference to a product or service that you have purchased, signed up for or a query you have submitted. Depending on your preferences and the information you have provided we may contact you by post, email or telephone.
Under 18's
On some occasions we may collect and manage data of under 18's. We will always aim to manage this data in a way which is appropriate to the age of the child and will only keep this data for the purpose in which it was collected. Children's data is usually only collected if you hold a Drusillas Park membership or a child takes part in one of our experiences.
We will always try to seek consent from the parent or guardian of the child before collecting and processing this information.
How do we keep your information safe?
We are committed to ensuring that your information is secure. In order to prevent unauthorised access or disclosure, we have put in place suitable physical, electronic and managerial procedures to safeguard and secure the information we collect online.
No credit card or payment information is stored. Our website payment process is PCI compliant – this is a payment card industry data security standard (PCI DSS) with a set of requirements designed to ensure that we process, store and transmit credit card information in a secure environment.
How long do we keep your information?
We will store your information securely until such time when you withdraw your consent for us to do so. Please contact us on [email protected] if you wish to request, update, restrict or erase the information we hold.
Information Automatically Collected In The Drusillas Park Mobile App
When you use the App, we automatically collect specific data that are required for the use of the App. This data includes:
Location, accuracy and date/time periodically throughout the day (only while at the attraction)
Each visit to the resort including date/time first seen and last seen
Operating system
Operating system version
Device name
Battery level
Battery status (charging or not)
Bluetooth status (on or off)
Mobile network carrier name
Currently connected Wi-Fi SSID
Location permission status (on or off)
IP address
User's preferred locale
Current time zone
App version and build number
App interactions (captured as events fed to Firebase Analytics)
Date/time entered/exited geofence region (if you enter an offered geofence region)
This data is automatically sent to us, (1) so that we can make the service and the associated functions available to you; (2) to improve the functions and features of the App and (3) to prevent misuse and to rectify malfunctions and (4) to offer you a personalized guest experience. This data processing is justified on the basis that (1) the processing is required in order to fulfil the requirements of the contract between you as the data subject and us in accordance with Art. 6(1)(b) GDPR for the use of the App, or (2) we have a legitimate interest in guaranteeing the functionality and fault-free operation of the App and being able to offer a service that is in line with the requirements of the market and with the interests of the users and prevails over your rights and interests in the protection of your personal data in accordance with Art. 6(1)(f) GDPR
Links to other websites
Our website may contain links to other websites of interest. However, once you have used these links to leave our site, you should note that we do not have any control over that other website. Therefore, we cannot be responsible for the protection and privacy of any information which you provide whilst visiting such sites and such sites are not governed by this privacy statement.
Controlling your information
Under the General Data Protection Regulation you have the right to request a copy of the personal information we hold about you. You also have the right to request that we erase any personal information we hold, where Drusillas Park has no compelling reason to continue processing this data. You can choose to restrict the collection or use of your personal data in the following ways:
Whenever you are asked to fill in a form on the website, look for the box that you can click to indicate that you do not want the information to be used by us for direct marketing purposes.
If you have previously agreed to us using your personal information for direct marketing purposes, you may change your mind at any time by writing to or emailing us at

[email protected]
If you believe that any information we are holding on you is incorrect or incomplete, please write to us or email us as soon as possible and we will correct any information found to be incorrect.
Drusillas Park
Alfriston
East Sussex
BN26 5QS
email: [email protected]
Sign up to our mailing list to receive all the latest vouchers and exclusive offers!
All emails include an unsubscribe link. You may opt-out at any time. See our privacy policy here.