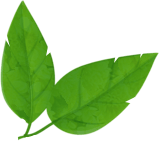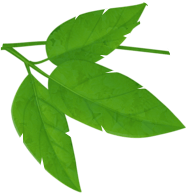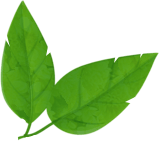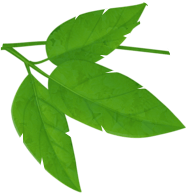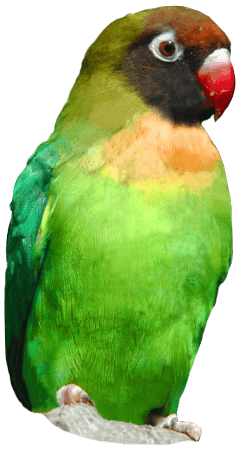 Frequently Asked Questions
We have compiled a list of frequently asked questions which we hope will be helpful to you.
We highly recommend booking your tickets online to receive up to 20% off the standard entry price. If you are unsure on what day you want to visit or worried about what the Great British weather might do, you can choose our 'Flexi-Tickets' allowing you to visit any day of the year.
The price of entry into Drusillas includes admission to the Zoo, Amazon Adventure indoor play, Go Wild! Go Bananas! Get Wet!, Jurassic Jungle, Mungo's Adventure Maze and all the rides including the Rainforest Carousel, the Go Safari! rides, the Safari Express train ride and the Hello Kitty rides. Animal Spotter and Zoolympic Challenge booklets are available free of charge. Additionally, we offer some optional activities where there is a small charge, these include Panning for Gold, Vertical Limit Climbing Wall, Penguin Plunge, and Dino Dig. There is also a charge for face painting, temporary tattoos and hair braiding in Hello Kitty's Secret Garden. These optional attractions are open most weekends and East Sussex state school holidays, weather permitting. We are open 362 days per year and catering and retail outlets are geared to the level of visitors on any given day, but there will always be one catering outlet and one retail outlet open. Our walk through enclosures – Lemurland and Lory Landing are closed weekdays in November, December, January and February but open every weekend and East Sussex state school holidays. However the Lemurs and the Lorikeets can been seen in their enclosures throughout this period.
Visitor Capacity: We are gradually increasing our capacity in-line with industry guidance and continue to monitor our visitors number closely. We strongly encourage visitors to pre-book their tickets online in advance.
Face Masks: Although not a legal requirement we are encouraging visitors to wear face masks in indoor spaces.
Sanitiser Stations: We continue to have over 60 hand sanitiser stations around the Park and encourage visitors to bring their own, so they can use it whenever they feel they need to.
Hygiene Screens: We continue to have hygiene screens up at most kiosks, service desks and tills.
Enhanced Cleaning: We continue to have strict cleaning regimes throughout the Park.
Zoo Route: An easy to follow and encouraged one way route, with alternative routes available.
We are a partner of the Tesco Clubcard Scheme. Tesco Vouchers can only be redeemed against admission tickets purchased at the entrance kiosk. Tesco vouchers cannot be used in conjunction with any other discounted ticket including:
Online admission tickets
Annual Memberships
Group bookings
Education bookings
On the day of your visit, you will need to present the email that includes your Tesco voucher QR code (not the order confirmation email). Please check the Drusillas page on the Tesco Clubcard website for all the details and terms and conditions before you visit.
We are glad to be part of the National Lottery Days Out partnership with VisitBritain. Players of The National Lottery in the UK will be invited to redeem a £25 voucher code through the VisitBritain shop using tickets purchased in October 2021.
It is important to remember:
Players can claim their £25 voucher, using their Lotto ticket, via NationalLotteryDaysOut.com by following the step-by-step instructions outlined
A voucher code will then be shared by the VisitBritain Shop that will need to be redeemed within seven days of activating the code
Only one £25 voucher will be redeemable per player with a valid Lotto ticket purchased on or after 1st October 2021
On the day of your visit, you will be required to supply your Lotto ticket, along with booking confirmation upon arrival at your premises for authentication.
No vouchers are redeemable or accepted at the Drusillas admissions gate and must be booked online via the Visit Britain website.
Children aged 2 years and over are charged the full admission rate. Babies under 2 are free of charge and do not need to be included in any ticket you are purchasing for yourself or group.
Paying visitors that receive DLA or PIP payments are eligible to bring with them one essential carer free of charge subject to DLA/PIP written evidence. Please note the evidence provided must be dated within the last two years. If evidence is not brought or not in date the full charge for entry will be required. However, we have a simple refund system to be able to claim your money back at a later stage if it is forgotten. Carers must be aged 16 or over. Carers do not need to be included in any ticket you are purchasing for yourself or group. For more detailed information please see our Access Statement.
Third-party experience-led vouchers cannot be redeemed via the Drusillas website. All vouchers of this nature must be booked directly through our Visitor Services Team on [email protected] or 01323 874100.
Although not a legal requirement we are encouraging visitors to wear face mask in indoor spaces.


We are situated just off the A27 near Alfriston in-between Eastbourne and Brighton. For sat navs please use the postcode BN26 5QS. If travelling to us via public transport we recommend journeying by train and arriving at Polegate station where there is a taxi rank available. Alternatively, visit www.traveline.info for more public transport information. For a map, route planner and further information please see our Directions page.
Visitors who book their tickets online can receive up to a 20% discount off our standard entry price. Online tickets can be purchased up to midnight the day before your planned visit and cannot be purchase on the day of your visit.
We are also a partner of the Tesco Clubcard Scheme, please see separate question relating to Tesco vouchers at Drusillas.
Please use any daily admission queue for entry and ensure that all your party are present at the time of admission. Online tickets guarantee the cheapest entry price but do not guarantee a faster entry system. Visitors will be required to have their tickets redeemed before entering the Park.
We have over 100 different species and specialise in smaller exotic animals so we don't have elephants, lions or tigers but we have lots of family favourites such as monkeys, sloths, red pandas, penguins, meerkats and lemurs. Take look at our Animals page for more information.
Drusillas is aimed primarily at families with children under the age of 12 years old although our animals have universal appeal. All the play areas are specifically designed for children 12 years or under.

On average families spend between 4-6 hours in the Park. This is based on market research we have undertaken over the last five years.
Yes, Drusillas is accessible for all visitors. We offer disabled toilets and changing, disabled parking, and the Park is wheelchair friendly throughout with low-level viewing. Wheelchairs are available to hire subject to availability and a refundable £20 deposit. Please read our Access Statement for full details.
We have a modern Changing Places Facility located behind our Amazon Adventure soft play area. Please ask staff in the Cafe for the key. To read more about our Changing Places area please click here

Yes, baby changing facilities are located in all toilets (except those next to the Discovery Centre). Our Parent and Baby room is located in the Go Wild! area. A nappy vending machine is located in the toilets opposite Go Safari!
Yes, you can and we have food to suit all tastes and budgets such as fish & chips, burger & chips, jacket potatoes, salad boxes, a selection of sandwiches plus vegetarian and gluten-free options. We have four food and drink outlets which have different opening dates and hours, so please take a look at our Food and Drinks page before you visit us.
No, our car park is free of charge but vehicles are left at owners' risk.
If you need to leave the Park and re-enter on the same day please stamp your hand clearly with our Drusillas hand stamp situated at the exit gate. To re-enter the Park please go to our Admission Gates and show the clear, black stamp on your hand.
We do not have a cash machine at Drusillas however you are able to get cash back (with purchase) at most food outlets and shops if your card allows.
Our Annual Membership scheme provides admission to the Park every day that Drusillas is open (362 days a year). We have two levels of Membership; Standard and Gold. To learn all about the benefits, take a look at our Annual Membership page.
We get a huge number of requests for free tickets to Drusillas for raffles, Fayres and charity events, therefore we have made the decision to only send tickets out to those organisations who fit our criteria. Please see our Charity Page for all the relevant information.
Whilst you are visiting the zoo we ask that you respect our animals and do not feed or tease them. You can, however, watch our Penguins being fed at 11:30 and 16:00. You can also feed the animals yourself when you book one of our animal feeding experiences which range from a one-to-one Keeper for the Day experience to a 30-40 minute Close Encounter experience.
The founder of Drusillas Park, Captain Douglas Ann named the Park after his wife Drusilla! Click the link for more information on the History of Drusillas Park.
We are increasingly aware of the part that we play in helping the environment and are working hard to make positive changes. This is a gradual process and a complete switch is going to take time, however, we are committed to continuing down this path.
To see more information about sustainability at Drusillas please click here.
Sign up to our mailing list to receive all the latest vouchers and exclusive offers!
All emails include an unsubscribe link. You may opt-out at any time. See our privacy policy here.