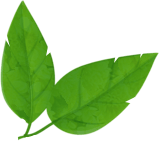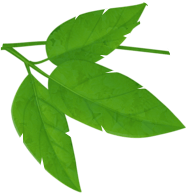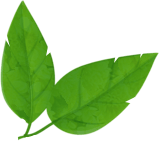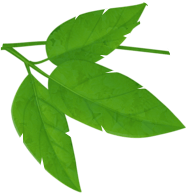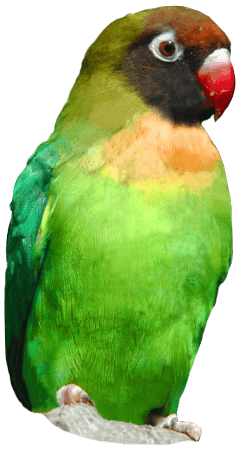 Opening and Closing Times
Drusillas is open every day of the year except Christmas Eve, Christmas Day and Boxing Day.

BST (summer opening)

10am – 6pm. Last admission 5pm. Car Park closes 6.15pm.


GMT (winter opening)

10am – 5pm. Last admission 4pm. Car Park closes 5.15pm.
Online Tickets
Get the best value for money when you pre-book your tickets online! Online ticket-holders will need to collect their physical tickets via the standard daily admission queue before entering the park. Buying your tickets online does not guarantee a faster entry. Please ensure all members of your party are present at the time of admission.
Terms of Business
On entering the Park you are agreeing to our Terms of Business.
Disabled Access and Special Needs
We're committed to making Drusillas Park accessible to all. View our Access Statement to find out more and plan your visit. Wheelchairs are available on request, subject to availability. A refundable deposit of £20 cash is required. Please note, we do not offer powered mobility scooters.
We also have a modern Changing Places Facility located behind our Amazon Adventure soft play area. Please ask staff in the Cafe for the key. To read more about our Changing Places area please click here
Smoking and Vaping Policy
Please only smoke and vape in the designated areas. These have been set up around the park for everyone's comfort..
Re-entry
If you need to leave the Park and wish to re-enter on the same day, you'll need to get a clearly-visible hand stamp before leaving. You can get your hand stamp as you leave the Park by the exit turnstile. If you're an Annual Member, you can use your membership cards for re-entry.
Car Parking
Our car park is free of charge. We do not currently have an charger for electric cars. Please note, vehicles are left at your own risk.
Mobile Network Coverage
Drusillas is situated in the middle of the beautiful East Sussex countryside, and as such has poor mobile coverage. Please make arrangements with your party accordingly.
Wi-fi
Wi-fi is available in food and drink outlets, and in all play areas.
Cashback
Cashback is available (with purchase) at the Admission Gates and at most retail and catering outlets.
Children Under 16
Children under the age of 16 must be accompanied by a responsible adult at all times while enjoying the Park.
Play Areas
Our play areas are designed to be enjoyed by children of 12 years or under. All play areas are unsupervised by Drusillas staff, and we ask that adults supervise their children at all times.
Children's Bikes/Scooters
Children's push bikes and scooters are not permitted in the park.


Facilities for Babies
Changing facilities are available in all toilets (except those next to the Discovery Centre). Our Parent and Baby room is located in the Go Wild! area. A nappy vending machine is located in the toilets opposite Go Safari! 
Painkillers and Sanitary Products 
Available in the vending machine located in the ladies toilets opposite Go Safari! 
Lost Property 
Please report any lost items to Mungo's Trading Post, or alternatively call 01323 874100 and then press * followed by 608. Please note that items are kept for a maximum of two weeks.
First Aid 
We have a First Aid room and qualified first aiders are always on duty. Please go to Mungo's Trading Post for first aid assistance. 
Picnics 
Picnics are permitted in designated areas only. 
Recycling 
Look out for our designated recycling points around the Park. 
Dogs
We only allow Assistance Dogs into the Park, although they are not permitted into our walk-through exhibits due to the stress this could cause to our animals. The walk-though exhibits include; The Bats & Sloth Cave, Lory Landing and Lemurland. All other pets, including therapy dogs are prohibited. Sorry, no kennel facilities exist. Please do not leave your dog in your vehicle whilst you visit – if we see this in our car park we will take action.
Lockers
Lockers are situated in the Amazon Adventure porch and are available to hire for £1.
Feeding Animals
All our animals have very specific diets. Please respect their needs by refraining from feeding or teasing them.
Animal Petting
In some of our areas, you will be able to pet the animals. For your own health and safety, make sure you wash your hands after contact with the animals.
Lost Children
If your little one goes missing, don't panic! Report to the staff at Mungo's Trading Post, near the train station. We have policies and procedures in place to reunite you quickly.
Visitor Services Office
We are here to help you….
Our Visitor Services Office is located at the Park entrance and takes responsibility for our bookings and administration. It is open from 9:30am, 7 days a week and closes at 5pm GMT and 6pm BST.
Members of staff at the Visitor Services Office are always here to help you and will help with any queries you may have about Drusillas. You are also able to discuss or book any of the following experiences: Annual Membership, Zoo Keeper for the Day, Close Encounter Animal Experiences, Animal Adoptions, Birthday Parties, Photography Days and Gift Vouchers. Alternatively, call us on 01323 874100 or email [email protected] for any enquires.
Sign up to our mailing list to receive all the latest vouchers and exclusive offers!
All emails include an unsubscribe link. You may opt-out at any time. See our privacy policy here.