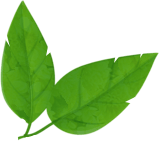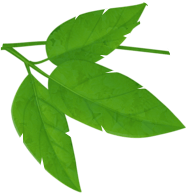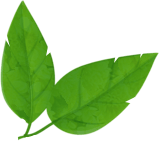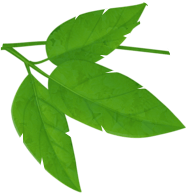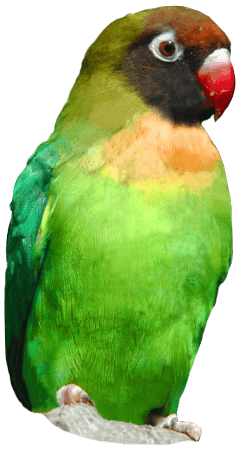 Welcome to the Jungle!
NEW for 2022!
Welcome to our newest attraction, The Rainforest Adventure! Be one of the first to go wild in the jungle and experience FOUR new rides!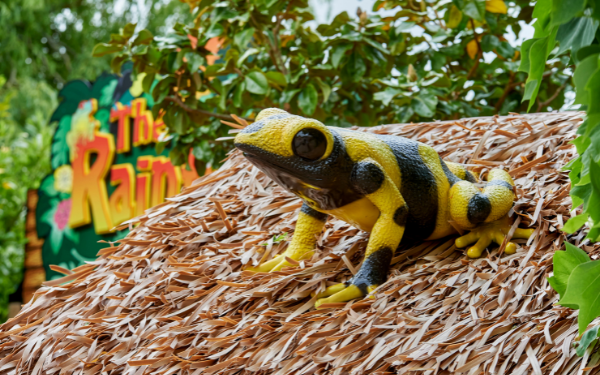 The Rainforest Adventure expands on the beautiful theming of our Rainforest Carousel, bringing a little bit more of that tropical animal magic to your visit. Step into the amazon and make wild memories on some of your favourite family-friendly rides!
Toucan Twister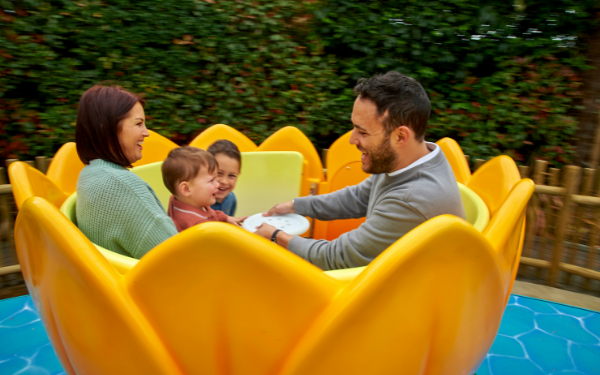 Get ready for a whirlwind ride on the Toucan Twister! Nestle yourself into the center of a beautiful flower to spin, whizz and whirl around the giant Toucan. Feeling brave? Spin your wheel if you want to go faster!
Jungle Jeeps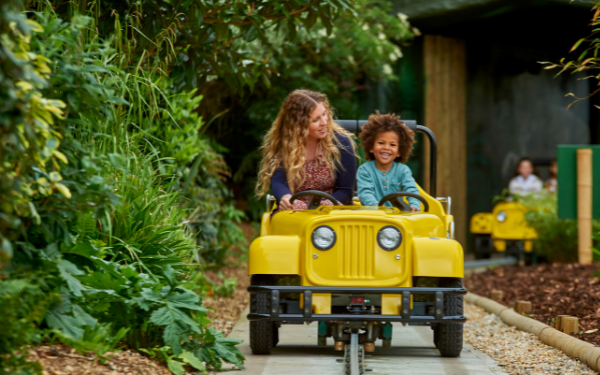 Explorers at the ready! Settle into your Jungle Jeep and set off on an amazon safari through the tropics. Hold on tight as you journey through the forest tunnel and keep your eyes peeled for unusual and exciting animals as well as plenty of fascinating jungle facts!
Amazon Skyrise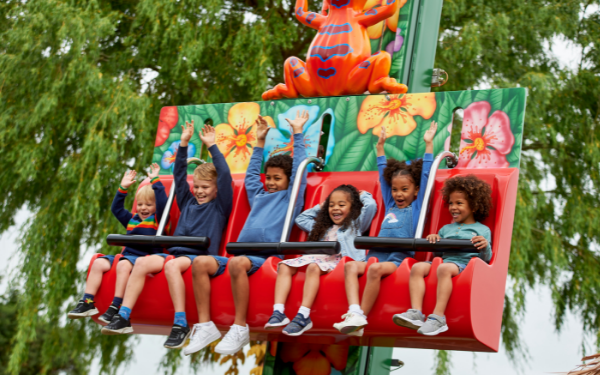 Reach for the sky as you soar above the tree top canopy on Amazon Skyrise! Thrill seekers will enjoy a special bird's eye view of the Rainforest from the top, but get ready for your stomach to drop as you shoot back to ground level... don't forget to scream!
Junior Jeep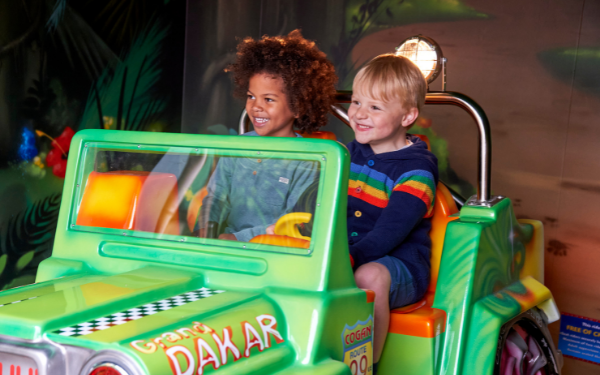 For your littlest explorers, there's the chance to take the wheel and drive our mini static Jungle Jeep down the rainforest track! The jungle backdrop of our newest toddler ride is perfect for those safari selfies!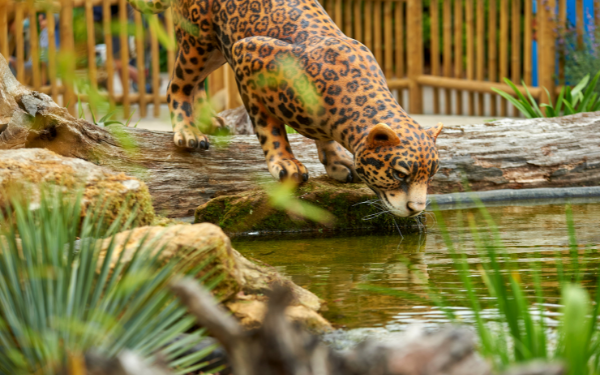 Plus there's so much tropical new theming, majestic wild creatures to find, animatronic animals and educational trails. We can't wait to welcome you to the jungle!

Unlimited rides in The Rainforest Adventure are included with all Park tickets, and if you book in advance you'll save up to 20% off our gate price!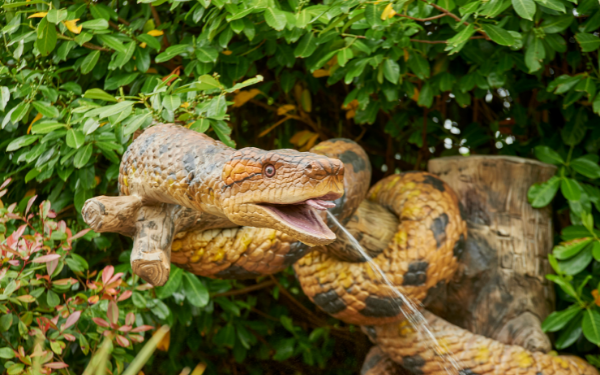 Be a social animal and follow us on Instagram, Facebook, YouTube and Twitter or check back on this page for updates and the latest information on The Rainforest Adventure.
Sign up to our mailing list to receive all the latest vouchers and exclusive offers!
All emails include an unsubscribe link. You may opt-out at any time. See our privacy policy here.