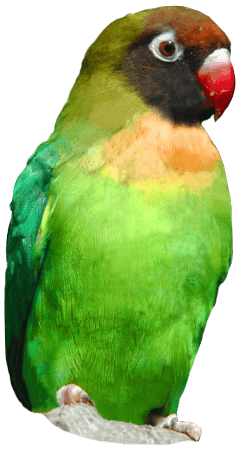 Annual Membership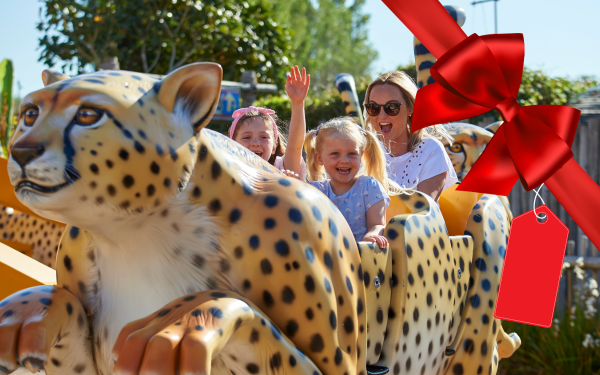 Treat your wild at heart loved ones to the ultimate package this Christmas - a whole year of magical family memories with Annual Membership! Members enjoy access to our Zoo, Play, and Rides 362 days of the year, and have access to exclusive member benefits. Our Annual Membership Gift Vouchers are the puurrrrfect present for any animal lover to find in their stocking on Christmas Morning...
Keeper for the Day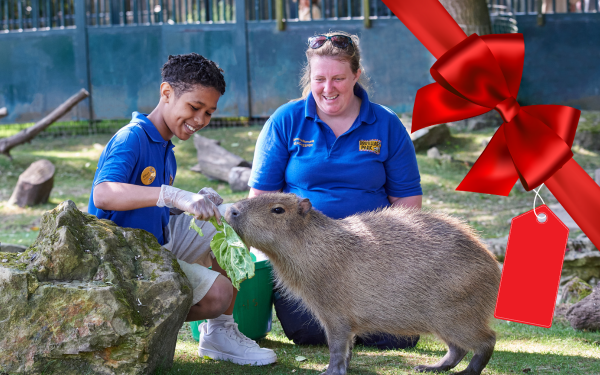 Treat the animal lover in your life to the ultimate experience this Christmas - a whole day of truly unforgettable nose-to-nose animal encounters! Being Keeper for the Day will mean exclusive access inside our enclosures, hand feeding our mischievous meerkats, flinging fish to our penguins, and passing snacks to our sloths as they accompany a dedicated Drusillas Keeper behind the scenes of our busy Zoo. Give the gift of wonderfully wild memories with this magical one-on-one day!
Close Encounters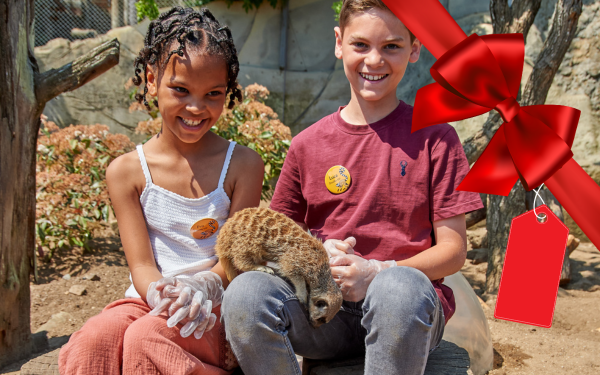 Do you know a super sloth fan? Someone potty for penguins? Or mad for meerkats - someone who just wishes there could be a cute animal in their stocking? Our animal close encounters are the perfect gift for anyone who wants to have a magical one-on-one experience with their favourite animal. They'll make a new furry friend for life as they accompany a dedicated Drusillas Keeper behind the scenes with exclusive access inside the enclosure - and some amazing close-up photo opportunities!
Animal Adoptions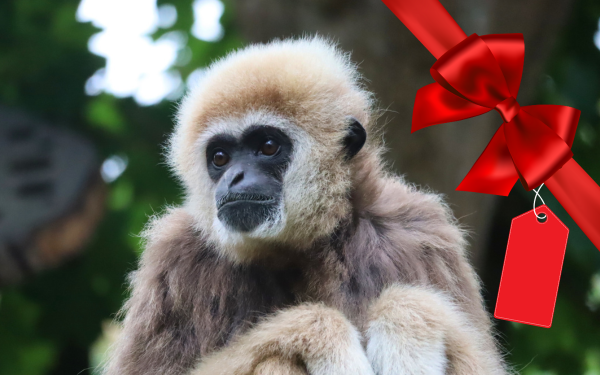 The gift of Animal Adoption this Christmas is a wonderful way to feel connected to a beautiful wild animal, without all the costs and responsibilities associated with owning a pet. All of the animals at the zoo are available for adoption and the income generated helps support the zoo's ongoing animal care and conservation programmes. Adopters receive a photo, a certificate signed by a Zoo Director, a plaque on or near the animal's enclosure and complimentary ticket(s) to visit the new member of the family.
Spider Phobia Courses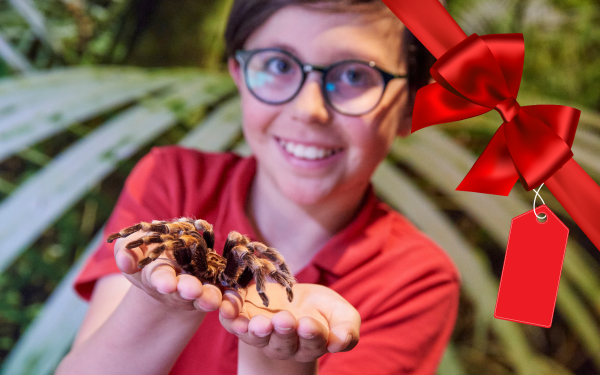 Is there someone in your life who is simply terrified of spiders? Give them the most unique and life-changing gift of all this festive season - the gift of curing that fear! Our Spider Phobia Course is an incredible opportunity for our spider experts to calmly quell the fears of an arachnophobe once and for all... with extraordinary results. We'll even have them tickling a tarantula by the end of day!
Photography Days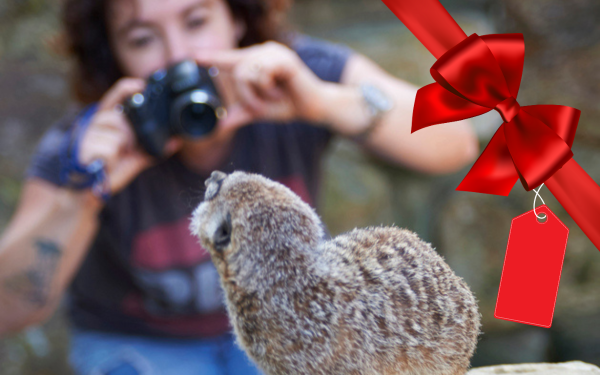 Trying to find something special this Christmas for a budding photographer? Our Zoo Photography Days offer them (and their camera) a whole day of exclusive behind the scenes access into our amazing animal enclosures to capture some stunning close ups of our furry and feathered residents. Accompanied by our expert professional photographer, this is an amazing opportunity to get those National Geographic-worthy shots!
Gift Vouchers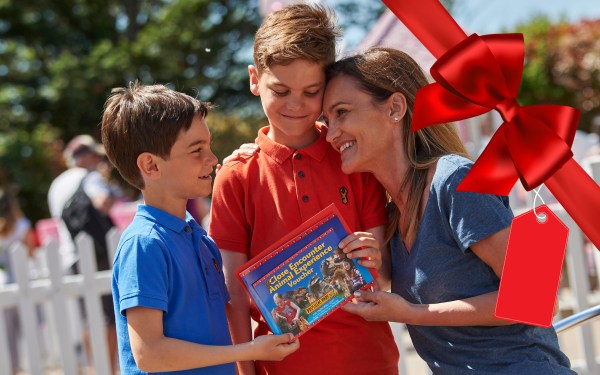 Gift Vouchers are the perfect gift idea for family, friends and loved ones. Vouchers can be redeemed against Keeper for the Day, Close Encounters, Annual Membership, Photography Days, Spider Phobia Courses, Animal Adoptions or simply a fun day out in the Park. You can also use the vouchers in our cafes and shops!
Back to listing