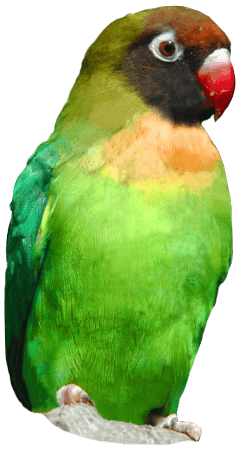 Raccoons Receive Egg-cellent Easter Treat at Drusillas Park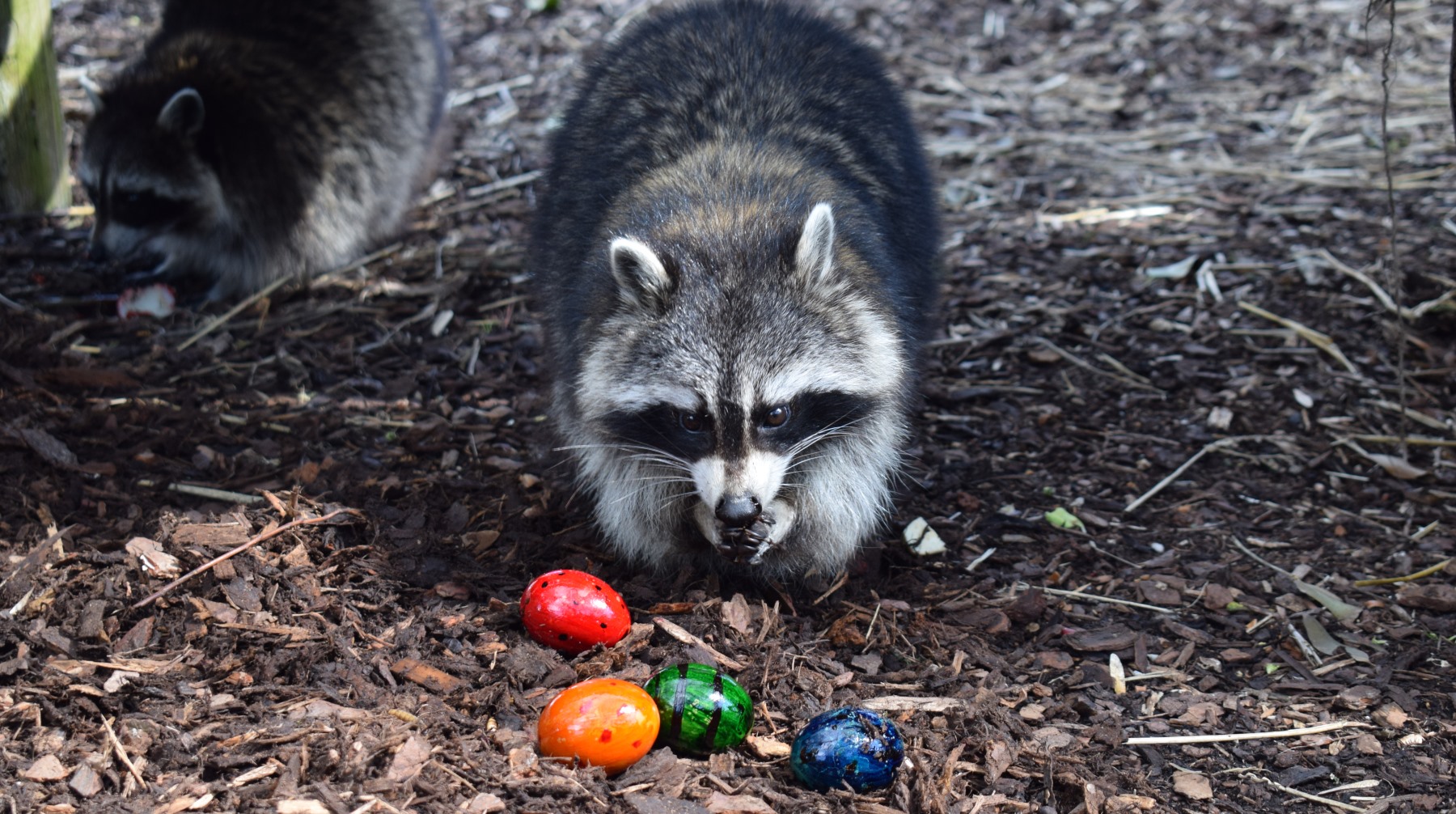 The raccoons at Drusillas Park in East Sussex have been enjoying some seasonal surprises, as keepers served them up an egg-citing platter of treats as part of their Easter celebrations.
Chocolate was not on the menu though; instead the Easter bunny delivered boiled eggs decorated with edible paint to mark the festivities.
The naturally curious raccoons were a little apprehensive to begin with; unsure what to make of the colourful painted eggs that were placed into their enclosure. However, after a bit of observation they established that the eggs weren't going to launch an attack and were safe to approach.
The egg hunt proved to be a smash hit with raccoons, Bandit and Turpin, who egg-splored the enclosure with enthusiasm. They scrambled to discover the unusual offering before polishing the meal up in minutes.
Quite a frenzy ensued as bits of egg shell were thrown around, nibbled on, fought over and begrudgingly shared.
Head Keeper, Mark Kenward, said: "delivering the animals' meals in imaginative and unusual ways is part of the zoo's daily enrichment programme. This ensures they receive a varied and diverse diet, as well as encouraging them to think and work for their food as they would in the wild."
"Eggs are an important source of protein for the group. Serving them whole in shells means the animals have to work a little harder to get their food. They have to roll them around and work for their reward; they had a cracking time figuring out how to get into their treats."
Back to listing