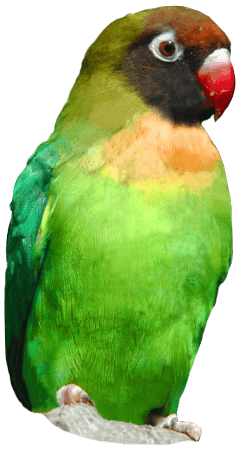 Zookeepers at Drusillas Park have been giving their visitors a gentle reminder to stay away from non-recyclable wrapping paper this Christmas. To demonstrate how pretty eco-friendly paper can look, keepers gave their animals some early Christmas treats, wrapped in 100% recyclable paper.
Christmas doesn't have to be an excuse to use excessive plastic and non-recyclable glittery paper, there are lots of festive environmentally friendly options around. All of the presents given to Drusillas' animals were wrapped in eco-friendly, recyclable wrapping paper.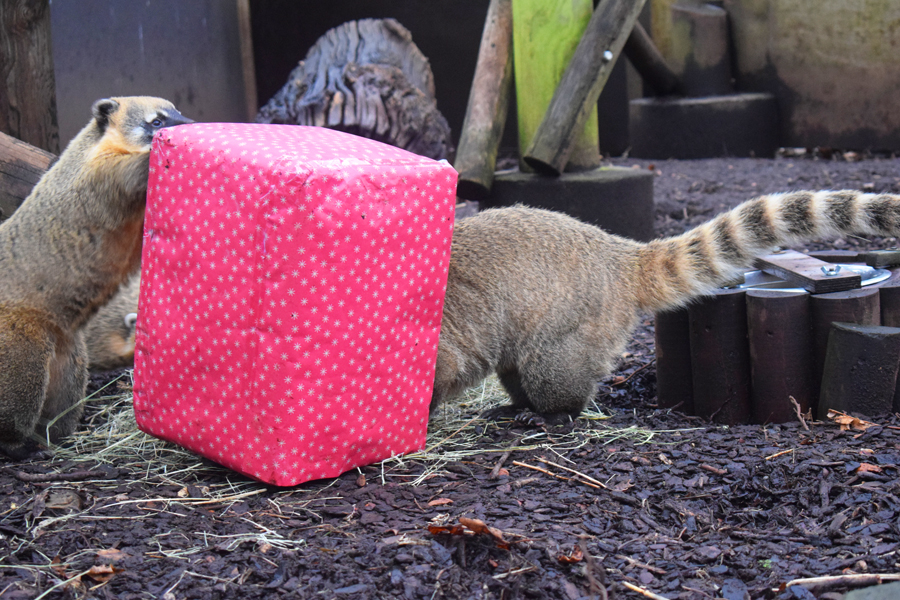 Head Keeper, Sophie Leadbitter, said: "We love Christmas and we don't want to seem like we are putting a dampener on things, but we do want to remind people of the importance of caring for our wildlife and environment at all times of the year. All of the zookeepers at Drusillas wanted to take a minute to remind everyone to think of our wildlife and environment when wrapping up presents this year."
"All of that plastic has to go somewhere, and it often finds its way into the stomachs of wildlife. Glitter might look pretty in the short term, but it won't look pretty when it's sitting in a landfill. There are lots of biodegradable options that looks just as festive. Take a look at the paper we used on our animal's gifts, 100% recyclable and it looks great!"
Drusillas coatis were very excited to receive their early Christmas gifts. All manner of bugs, crickets and insects were tucked inside hay and popped neatly in a gift box.
The group was a little cautious to start with, unsure what to except from these neatly wrapped boxes. But once they realised there was nothing to be afraid of they jumped straight into action, ripping off ribbon and tearing away paper.
Head Keeper, Sophie Leadbitter, said: "Delivering the animals' meals in imaginative and unusual ways is all part of the zoo's daily enrichment programme, with Christmas being no exception. This ensures they receive a varied and diverse diet, as well as encouraging them to think and work for their food as they would in the wild."
Although the Park is shut to the public from Christmas Eve to Boxing Day, the zoo team will be beavering away throughout the holidays to ensure all the animals are clean and comfortable. Only then will the keepers be able to go home and have a Merry Christmas of their own.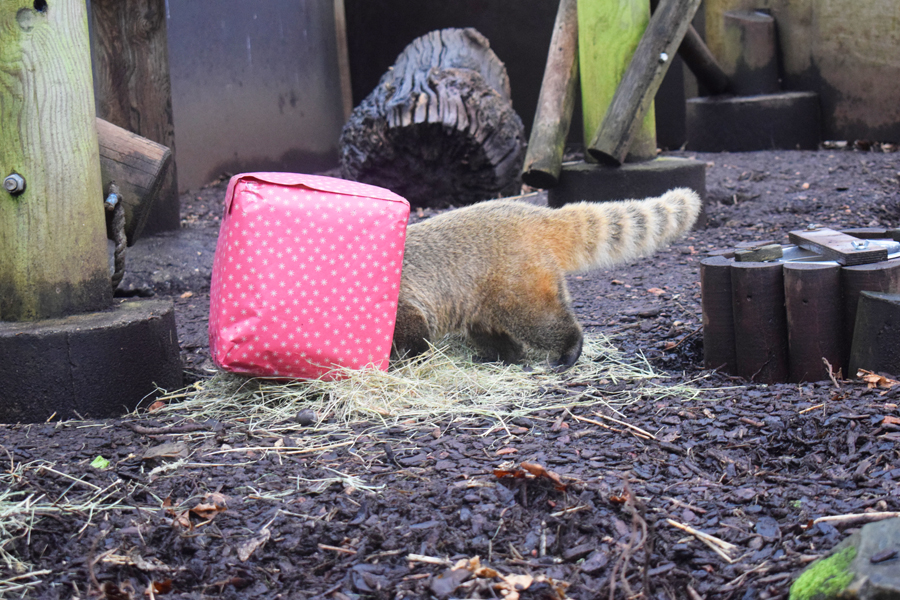 Back to listing