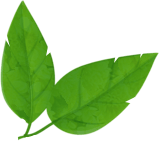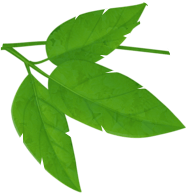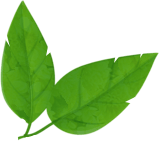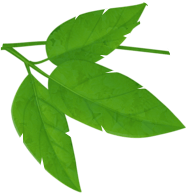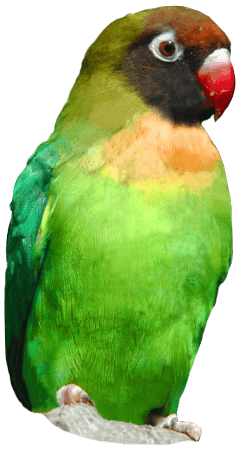 Bring learning to life with a unique educational experience. Explore over a hundred exotic animals, child-friendly information signs and displays, the Zoolympics Challenge and our animal Discovery Trails! Our learning experts are excited to enhance your experience with one of our 30-minute curriculum-linked education sessions, including opportunities for pupils to stroke animals!
Your Visit
With options for free adults ratios, a choice of two picnic areas, a simple booking procedure and plenty of space for coaches near to the entrance, we'll take care of the details so you can enjoy the experience with your group.
For a full breakdown of costs please see our Education Prices.
Contact our Education Department on 01323 874117 or email

[email protected]

to arrange your visit.
If you wish to visit without an education session please download our booking form.
Please see below for details of our education sessions.
Reception
Animal Encounters
Our animal education experts guide children through handling four animals, which usually includes one reptile, mammal and invertebrate, as well as sharing fun facts about each amazing creature.
Minibeasts
From 0 to 100 legs, get up close and personal with the amazing world of minibeasts. Meet creepy-crawlies from around the globe, and see their miniature world brought to life.
Tropical Rainforests
Enter our specially designed Rainforest Room where you'll discover a variety of animals and plants, feel snake and crocodile skins and have the chance to stroke at least two jungle-dwelling animals.
Lenny The Lonely Land Snail
This interactive storytelling session focuses on Lenny the land snail and his search for a friend. Children are encouraged to join him on his quest as he meets many different animals.
Harry Travels The World
Join Harry the rat in this interactive storytelling session, and adventure across weird and wonderful lands, meeting fascinating animals as you go.
Key Stages 1 and 2
Animal Encounters
Our animal education experts guide children through handling four animals, including at least one reptile, mammal and invertebrate, as well as sharing fun facts about each amazing creature.
Tropical Rainforests
Held in our themed Rainforest Room, this session uses images, artefacts and live animals to explore the biodiversity and of tropical rainforests, and the importance of conserving these unique environments.
Habitats and Adaptations
Try on innovative costumes and handle animal artefacts, on a quest to explore the multitude of adaptations that animals have developed to suit their environments. This session can also explore evolution on request.
Maasai Life
Dress in traditional costume, examine artefacts from everyday East African life, and explore the roles of different family members in the vibrant Maasai community.
Penguins
By popular demand Drusillas now offers a session all about penguins, covering penguins from around the world, penguin adaptations and Drusillas penguins. Learn about penguin adaptations and encounter animals from their natural habitats before visiting the Drusillas penguins.
Minibeasts
Invertebrates have become one of the most diverse, successful and fascinating animal groups on the planet. Explore their unique adaptations and come face-to-face with some of our magnificent minibeasts.
Fur, Feathers and Scales
What makes a reptile different from an amphibian? We take a lighthearted look at the way animals are classified and encourage learners to use their new knowledge to classify fish, amphibians, reptiles, birds and mammals.
Life Cycles
We take a look at a variety of animal life cycles, using costumes and artefacts to explain how animals grow up and become adults.
Caring for Animals
Discover how Drusillas looks after its exotic animals by learning about enclosure design, diets and enrichment. This session also looks at pet care and gives pupils the opportunity to stroke two animals.
Endangered Animals and Conservation
Learn what makes different animals endangered and how zoos are helping to increase numbers of endangered animals. Learners will have the chance to handle a range of animal artefacts on loan from HM Revenue & Customs.
Chomp, Munch, Chew
From the smallest minibeast to the biggest mammal, all creatures are part of a food chain. This session looks at what different animals eat - and how they catch their prey.
Ugly Animals
Beauty is more than fur-deep. This session focuses on the amazing adaptations of some of the world's strangest-looking creatures, and explains why they need to be conserved.
Education Newsletter
Download our annual education brochure for the latest news on our educational experiences and resources.
Our School Report!
Here's some feedback from one of our fabulous school groups...
"It honestly was the most stress free trip that we have done. The whole booking was easy, entrance to the park and parking the coach was so well organised. We worried the ride area may be stressful with 26 children but the staff were so organised that they helped us massively. The play area at the back for the younger children was also great as it is enclosed, we had staff darted around and covering the exit and the children were off exploring happily. The trip was one of the longest that we have done and we didn't run out of things to do and the children never got bored. It really was the best trip we have planned and will 100% be planning it as our yearly trip from now on."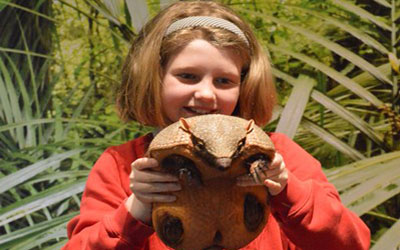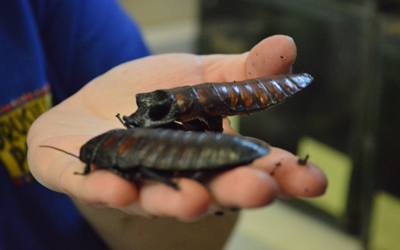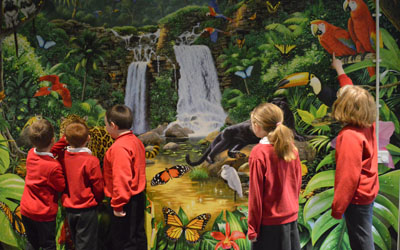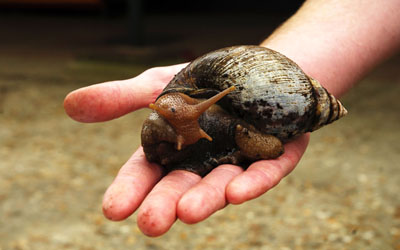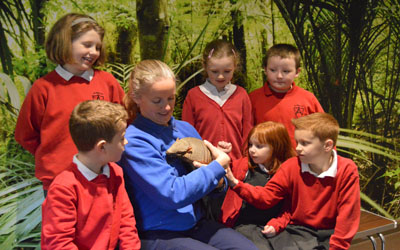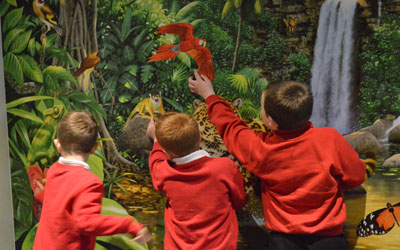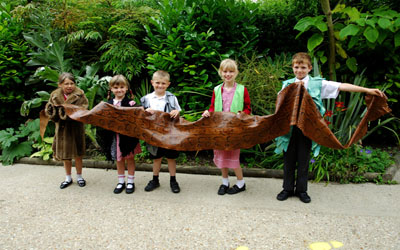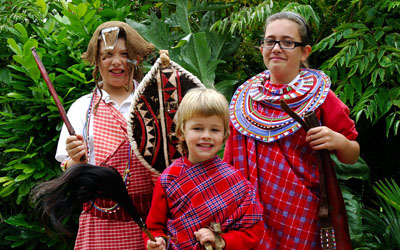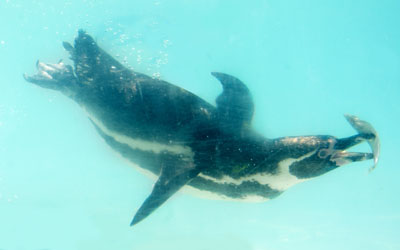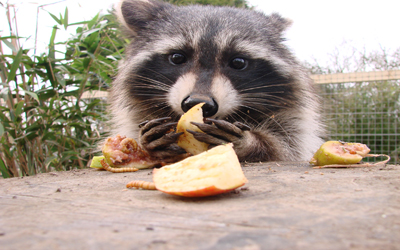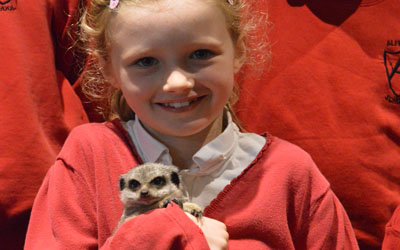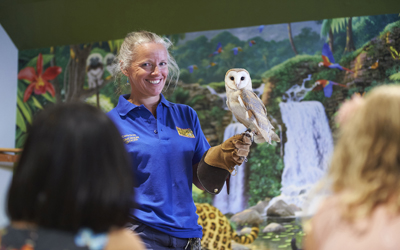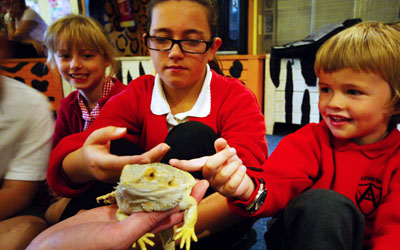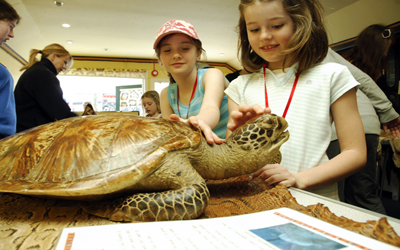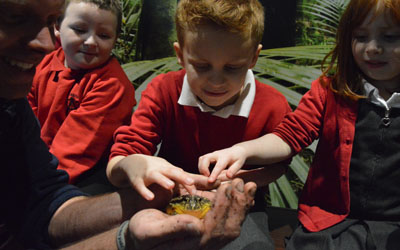 Sign up to our mailing list to receive all the latest vouchers and exclusive offers!
All emails include an unsubscribe link. You may opt-out at any time. See our privacy policy here.