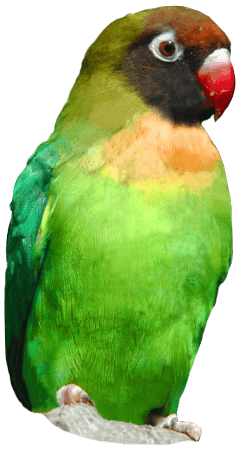 Over the weekend, Zookeepers at Drusillas Park in Alfriston let their goats explore the zoo for the first time. Normally the farm animals journey from their paddock to the farm without going through the zoo, but as the Park is still closed, Keepers were able to take them on a very special new route.

Head Keeper, Sophie Leadbitter said: "Keeping our animals active both mentally and physical is a core part of the daily enrichment programme at Drusillas Park. We are always looking for new and creative ways to stimulate our animals and a zoo tour was perfect!"
"We decided to make the most of having so much empty space to play with. The goats are so curious and they love to explore on their walk from the farm to their paddock every day. They really take everything in and investigate. They certainly aren't shy, and they will walk up to something or someone and have a really good look."
The goat tribe's first stop was the Sulawesi Black Crested Macaques. The goats were very interested in the monkeys; an animal they will have never met before. The macaques weren't quite so sure what to make of the strange four-legged group wandering around the zoo!
Head Keeper, Sophie Leadbitter said: "The goats had a pretty decent staring match with Ninja the serval. They will never have seen anything like a serval before! As much as Ninja tried to dominate that little exchange, the goats definitely won. They really looked back, genuinely curious and intrigued. Not even a little bit of fear was shown, they just wanted to have a good look!"
"It really is so special to be able to introduce different species to each other as they might never get to meet in the wild."
The goats trotted happily around the zoo, making new acquaintances as they went. The monkeys really caught their attention and they spent a lot of time looking into primate enclosures.
Head Keeper, Sophie Leadbitter said: "Today was a big learning experience for the goats and it will have been a very enriching experience for them. Definitely something we will do again, it was so wonderful to see them learning about the zoo and taking everything in, we'll definitely do that again!
After their guided tour, the goats skipped happily out to their paddock and joined their other farm friends for a tasty dinner.
Back to listing