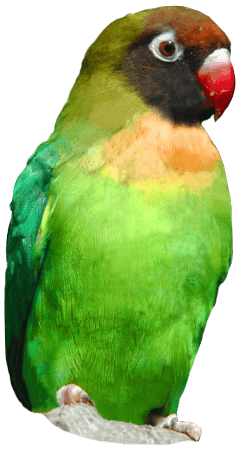 Gordon, the two-toed sloth, has been happily celebrating his 4th birthday today at Drusillas Park in Alfriston. Zookeepers have spent the morning spoiling him silly, from decorating his enclosure with birthday banners to making him a very special sloth birthday cake.
Delighted to be woken from his snoozing, Gordon made light work of his birthday feast. Head Keeper, Sophie Leadbitter, handmade Gordon's 'cake' out of soaked leaf pellets which were mashed together to form the 'sponge', she then topped the cake with sweetcorn, sweet potato, green beans and peas to decorate.  

To complete the veggie creation, Sophie then added a carrot 'candle'. Although, this might not be a human's first choice for cake, the combination added up to absolute sloth-y heaven.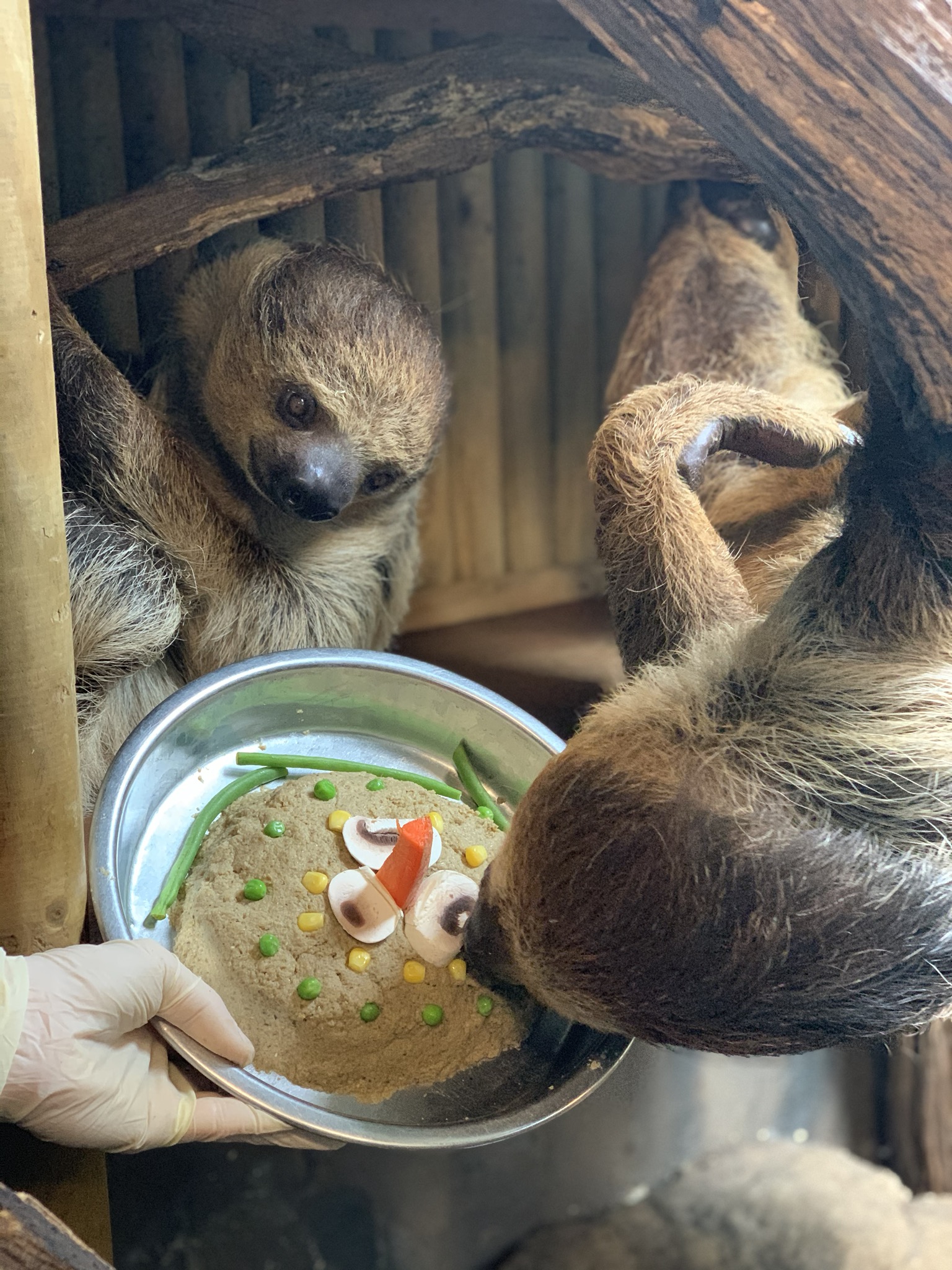 Head Keeper, Sophie Leadbitter, said: "I can't believe we are celebrating Gordon's 4th birthday already! He is growing up so fast! It doesn't seem like five minutes ago we were welcoming a little Gordon to the zoo!"
 "We wanted to do something special to celebrate Gordon's birthday, especially as he is a Christmas baby! So, I made him a very special birthday cake for the day, which he wolfed down at surprising speed for a sloth! Although he almost didn't get a look in because our other sloth Flash was quite keen on eating his cake for him!"
 "On behalf of all the staff at Drusillas we would like to wish Gordon a very Happy 4th Birthday and raise a toast to many more years of happy memories!"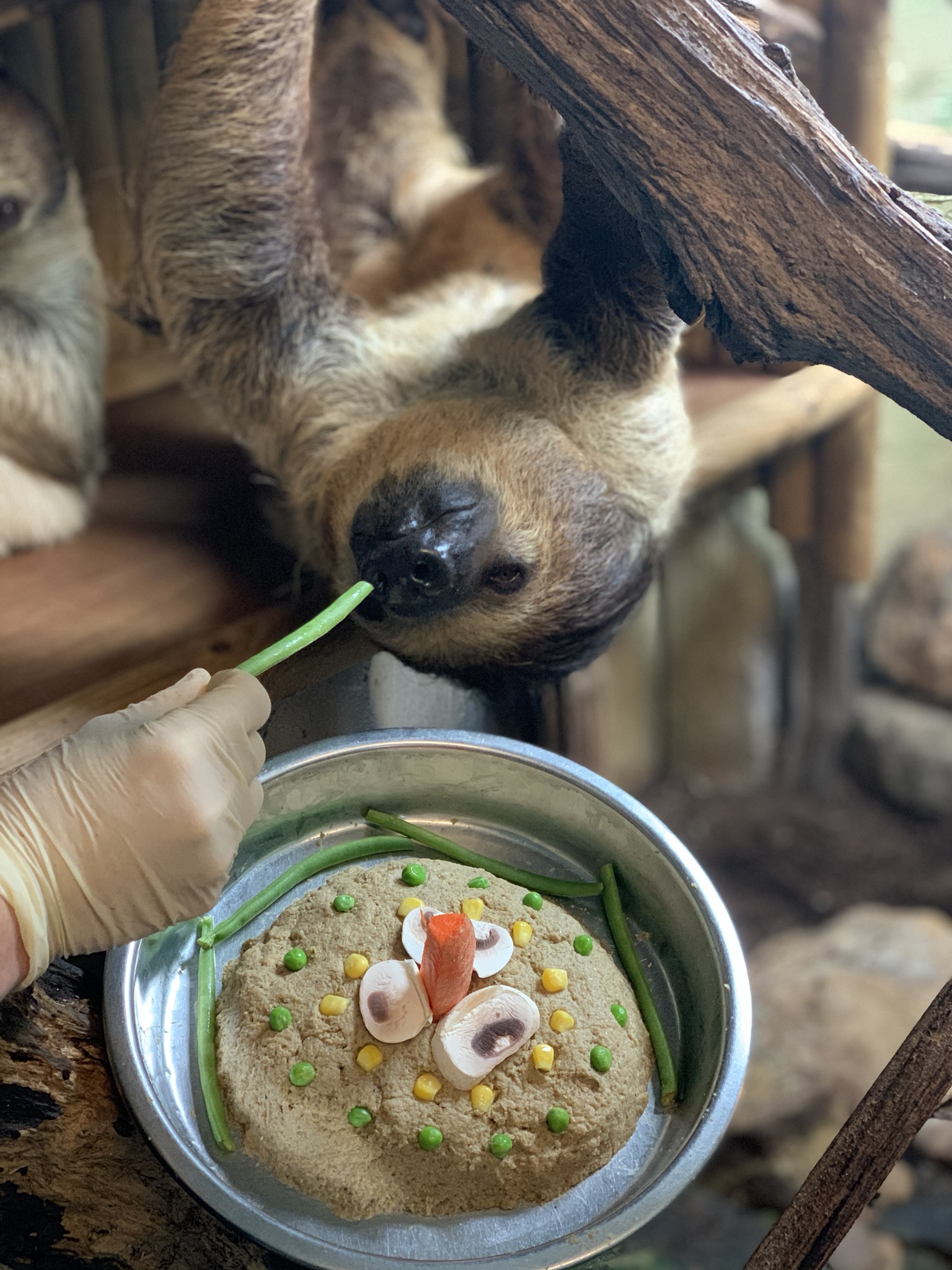 Back to listing