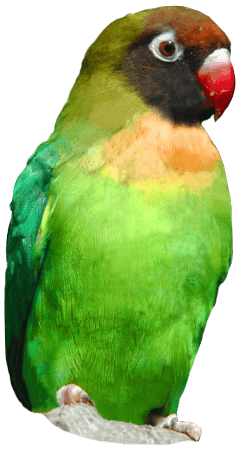 Drusillas' Park Gets Ready to Welcome Groovy New Arrivals
'Well, you can tell by the way they use their walk, these are baby chicks: got no time to talk'. Sporting a thick head of feathers that self-style into a 70's hairdo worthy of any Bee Gees member, Chamois Poland chickens are undoubtedly the grooviest poultry on the block. In preparation for a funky Easter, Zoo Keepers at Drusillas Park have been making a home for their soulful new Chamois Poland chicks.
Middle Farm in Lewes will be bringing a very special delivery to Drusillas Park later on this afternoon; six Chamois Poland eggs will be rehomed at the Zoo, in the hopes that the tiny bundles of fluff will hatch in time to meet visitors this Easter.
Zoo Keeper, Jes Hooper, commented: "We are really excited to welcome the baby chicks to the Park. The eggs will be carefully placed in an incubator, where they will be watched over and monitored until they hatch."
"We have a lovely farm onsite, and visitors will be able to come here and observe the eggs as the little chicks grow inside, then hatch and make their first steps; if you're really lucky you might even get the chance to see their first night fever style dance moves!"
Although it will take some time for the chicks to grow into their fashionable looks, once they reach adulthood they will be up, out and bopping around with the rest of the flock.
Keeper, Jes Hooper, continued: "The little eggs were laid a few days ago, and will take up to 21 days to hatch. We are hoping that the chicks will arrive just in time for Easter."
"It really would be very special indeed if they hatched for Easter; that would be a lovely surprise for the day."
Make sure you don't miss out on all the disco chicken fun and pop down to Drusillas this weekend and watch over the eggs for yourself. You'll find them tucked away and quietly growing on Drusillas' farm, situated near the start of the zoo route.
Back to listing