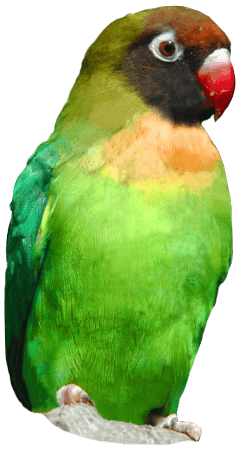 Remember, Remember Wildlife This November!


Remember, remember the fifth of November, the gunpowder treason and plot. We see no reason, why wildlife this season should ever be forgot.
Fireworks are not the only thing to remember this bonfire night; make sure you take care to look after animals, both in the wild and in your home. Tomorrow is the 5th November and firework displays will be taking place across the UK. Zookeepers at Drusillas Park wanted to take the time to remind people to watch out for wildlife and to give some advice on animal safety.
Bonfire season is dangerous for local wildlife and small animals such as hedgehogs, mice, ferrets, toads, newts, birds and more can become trapped in fires if they mistake log piles as a safe place to sleep.
Zoo Business Manager, Sue Woodgate, said: "Wildlife needs all the help it can get, they are suffering so much from habitat loss and other detrimental environmental factors at the moment, that they really don't need to worry about bonfires as well!"
"There are a few things you can do to help wildlife, such as diverting them away from the bonfire by making a small pile of leaves and logs away from the fire. Don't build your bonfire in advance, do it shortly before you set fire to it, so wildlife doesn't have a chance to crawl in. If you have built it already, we recommend moving the fire to a different location so any trapped wildlife can get out. We can't emphasise the importance of checking, checking and more checking! It only takes a few minutes to look through and make sure there is no wildlife in harm's way, so please make sure you check!"
"Finally, make sure your bonfire is fully extinguished before you leave it as animals can still crawl into in and get badly burnt."
The majority of animals find fireworks scary. Unlike humans, they aren't able to tell where the loud bangs are coming from or what is causing them. Both pets and wild animals are frightened by these intense noises, and it is important to be mindful of animals when taking part in bonfire celebrations.
Sue Woodgate, Zoo Business Manager at Drusillas Park, continued: "We don't let off any fireworks at Drusillas – it's just too unsettling for the animals. Luckily, we are in a very rural location, so we don't have to worry too much about the loud noises of other people's displays. But we do always ask anyone who is hosting a bonfire event close by to please respect our animals and keep displays to a minimum or move them elsewhere if possible."
"If you have animals there are a number of ways you can protect them both in the build up to bonfire and on bonfire night itself. We advise shutting small animals away and putting a blanket partly over their cage to muffle sounds and give them somewhere safe to hide from loud bangs. You can also close your windows and curtains to help animals feel more settled at home."
Drusillas Zookeepers also advise playing music or have the television on slightly louder to help dull the sound of fireworks, and to make sure animals such as dogs and cats are kept in doors and have access to areas to hide in i.e. behind the sofa.
It's easy to enjoy fireworks night and still be mindful of the animals surrounding you. Drusillas urges anyone hosting a bonfire night celebration to please consider the advice given above.
Back to listing