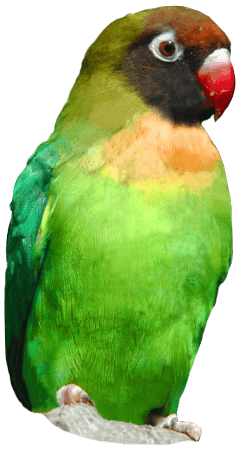 Afternoon Tea for Longest Standing Member
Drusillas Arranges Afternoon Tea for Their Longest Standing Member


Drusillas Park, in Alfriston, welcomed their longest standing member for a special afternoon tea earlier this week. 80-year-old Harry Simmons, from Polegate, has been regularly coming to Drusillas since 1947 and recently renewed his membership for 2018.
Admin staff at Drusillas noticed that Harry had been visiting for a long time when he and his wife Linda, popped in to renew their memberships a few weeks ago. After chatting to the charming couple and doing a bit of research, it became apparent that Harry was in fact Drusillas' longest standing and most loyal member.
Director and Head of Marketing, Cassie Poland, said: "It was brought to my attention that Harry Simmons had been coming to Drusillas for over 71 years! We checked through our records, and it turned out that Harry topped the list as our longest standing member."
"It was so lovely to hear that he was still coming to see us after all this time, so we wanted to do something special to show our appreciation and to celebrate nearly a quarter of a century of him coming to Drusillas! So, we arranged for Harry and his wife to come and have afternoon tea at the Park."
Unfortunately, Harry's wife was unable to attend, but that didn't stop him from coming down for tea, cake and a chat with staff at Drusillas, who were more than happy to keep him company.
Harry Simmons said: "The first time I came to Drusillas would have been when I was about 8 years-old in 1947, just after the war. My mum used to bring myself and my 10 siblings (8 brothers and 2 sisters) to Drusillas. I remember mum used to get up early and make us all picnic lunches and sandwiches, and then bring us to Drusillas for the Day. She would settle herself down on the grassy picnic area whilst we ran off to play; only coming back when we were hungry! Our picnics at Drusillas make up some of my most lovely memories and I'll never forget those days."
"My mum was one of the loveliest most amazing women you could ever meet. Do you know she had 46 grandchildren all in? She used to buy one present every day of the year so she could give everyone Christmas presents. She'd invite us all over and cook for all of us in these massive cooking pots…" Harry began to trail off as he thought back, "Forgive me I'm going to start crying. I loved my mum and our times together so much."
After a quick tea and cake breather, Harry continued to tell stories of his time at Drusillas: "The Park has changed so much since I used to come as a boy with my family, and I love it even more than I did back then! I remember it just being a few grassy play areas and now look how brilliant it is!"
"Now myself and Linda come with our 2 children and our 5 grandchildren (who are all aged under 8 so they love it!) The grandkids have got their gold passes and they love showing them off!"
"Sometimes Linda and I just come to Drusillas for a quick bite to eat; the food here is so tasty! I love the lasagne, and we always chat to the lovely staff as we eat."
"I will always treasure my memories of Drusillas, from coming as a child with my family after the war, to being able to bring my own children and now their children. I've got some wonderful old memories and now we keep making great new ones as well."
Needing to get home to see his wife, Harry packed up the rest of his cakes and headed home to share his spoils with Linda.
Director and Head of Marketing, Cassie Poland, said: "Harry had so many wonderful stories to share, and our staff were really quite taken with him! We are so honoured to have someone enjoy visiting us so much, and we hope the Simmons brood continue to visit us for many more years."
Watch the history of Drusillas Park here: https://www.youtube.com/watch?v=sIjU072iXmw&feature=youtu.be
Back to listing