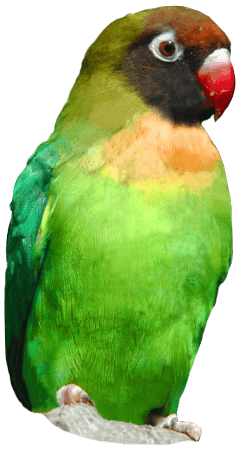 Drusillas Celebrates First Birthday of One of the World's Most Endangered Primates
Mango, the Sulawesi black crested macaque, has been happily celebrating his 1st birthday today at Drusillas Park in Alfriston. Zookeepers have spent the morning spoiling him silly and even made him a very special monkey birthday cake.
Mango was born at Drusillas on 15th July 2018 and has been lovingly raised by his Dad, Motek and Mum, Kira.
Head Keeper, Sophie Leadbitter, said: "Sadly Mango didn't actually get any of his birthday cupcakes, because his Dad Motek ate them all before he could get at them! We were gutted because we thought Mango might get some of his birthday cake, but Motek ate the lot."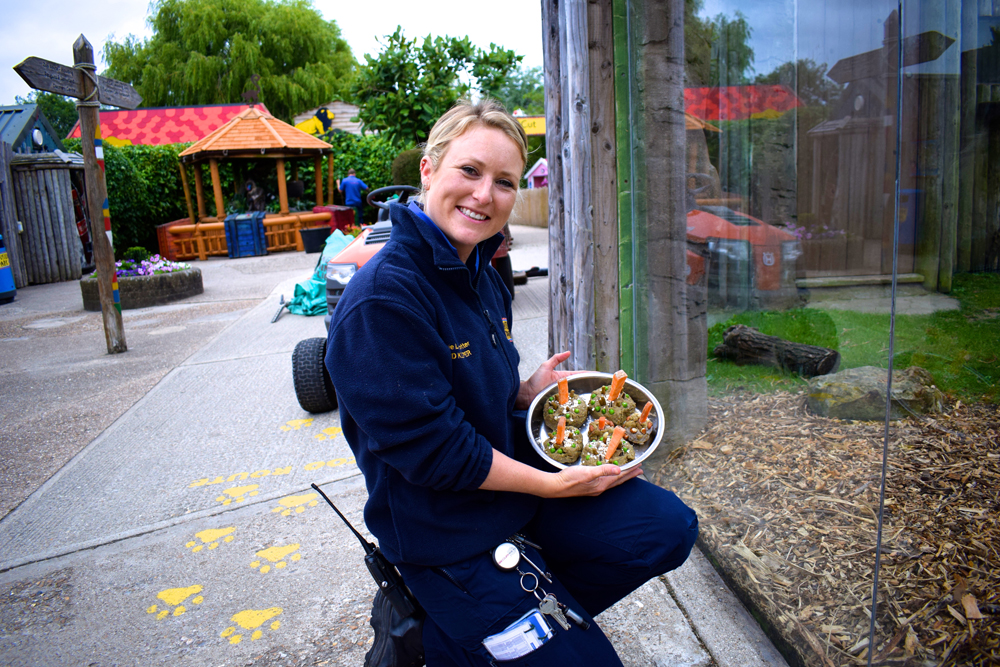 "A hard but important lesson in becoming alpha male for Mango. So, although he only got to hoover up the crumbs, he did learn a valuable lesson. At the moment he is bottom of the hierarchy, but one day he will be alpha and will have to teach his own children about the rules of the monkey kingdom."
Mango was delighted to find some birthday treats had been left out for him and inspected his birthday feast from afar. Head Keeper, Sophie Leadbitter, handmade Mango's birthday cupcakes out of soaked leaf pellets which were mashed together to form the 'sponge', she then topped the cake with sweet potato 'icing' and decorated it with crushed up vegetables. To complete the veggie creation, Sophie then added two carrot 'candles'. Although this might not be a humans first choice for cake, the combination added up to absolute monkey heaven.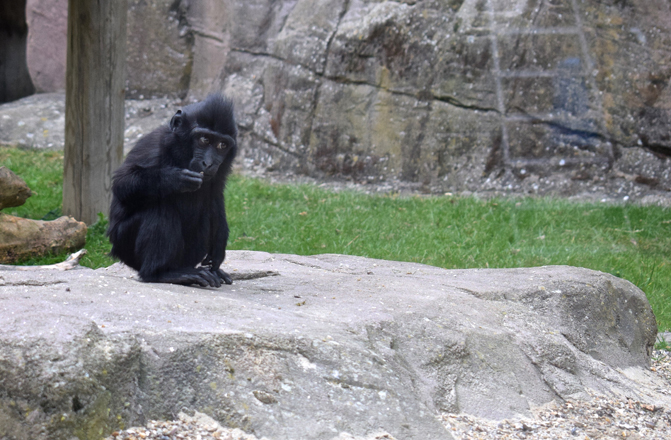 Head Keeper, Sophie Leadbitter, commented: "We are so proud of Mango and it is really special that we have such a strong breeding group of Sulawesi macaques at Drusillas. They are critically endangered in the wild and their numbers are rapidly decreasing due to extensive habitat loss as well as the illegal bush meat trade and the illegal pet trade."
"Sadly, their population has declined by as much as 80% over the last 40 years in the wild. The International Union for Conservation of Nature lists the Sulawesi crested macaque as one of the world's 25 most endangered primates, and as the most endangered of the seven macaque species found on the island of Sulawesi."
"The principal threat to their survival is over-hunting for meat. In Indonesia the macaque is considered a delicacy and is often served for special occasions. Deforestation is another major threat to the species, with large areas of their habitat now being cleared for coconut plantations, garden plots and roads."
With over 20 different endangered and rare species living at Drusillas, the zoo is proud to be playing their part in the protection of these animals. Many of the animals at Drusillas are involved in breeding programmes, often monitored by studbook keepers, to ensure the future survival of the species.
Zoos and other animal collections help primate conservation, both through education and captive breeding programmes. The thriving group at Drusillas are part of the European conservation programme and the zoo has enjoyed many breeding successes over the years.
Head Keeper, Sophie Leadbitter, said: "I can't believe we are celebrating Mango's 1st birthday already! He has grown up so fast! It's amazing to see how well the little lad is doing and how he is thriving at Drusillas."
"On behalf of all the staff at Drusillas we would like to wish Mango a very Happy 1st Birthday and raise a toast to many more years of happy memories! We'll make sure he gets some treats later!"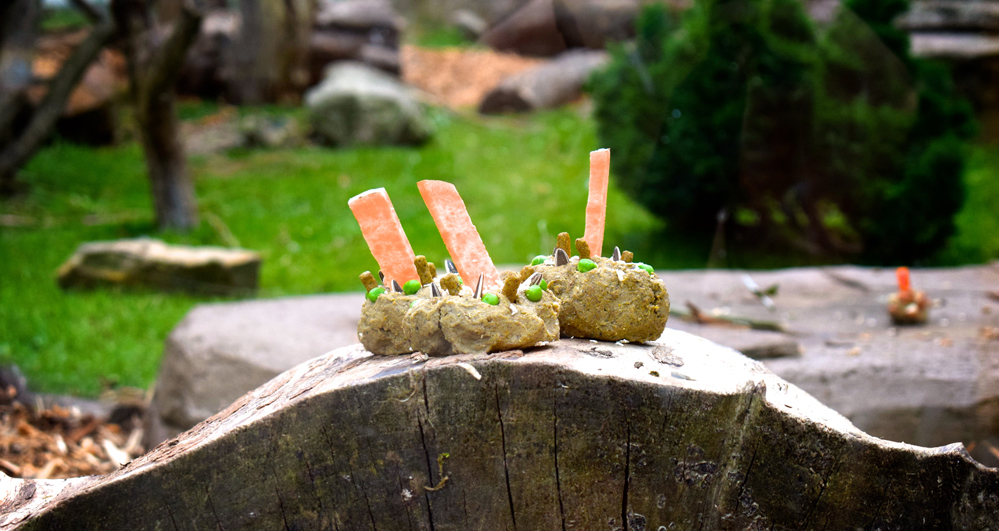 Back to listing