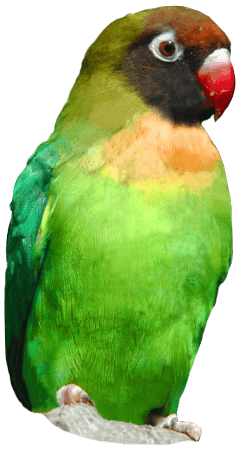 Adorable Squirrel Monkey Baby!
Adorable Squirrel Monkey Baby Born at Drusillas Park


A beautiful baby squirrel monkey has been born at the award-winning Drusillas Park in East Sussex, and is just starting to explore the world whilst clinging tightly to its mother's back.
The cheeky little monkeys have always been popular at the zoo and the tiny fluff ball has been delighting visitors and making excellent progress.
Mum, Etumu and Dad, Janosch, welcomed their baby on Saturday 19th May 2018 and kept their youngster closely protected for the first few days. They have now started to show their little one off, proudly parading their beautiful baby around on their backs.
Make sure to keep your eyes peeled for the new arrival; you might be lucky and spot an adorable face peering over its mum's fur as she jumps across the branches.
Zoo Manager, Sue Woodgate, commented: "We are absolutely delighted with our gorgeous new arrival. Our visitors have been really excited to spot a new baby in the squirrel monkey enclosure. Adult squirrel monkeys are just adorable, so you can't even begin to imagine how cute their babies are!"
"We do not know the sex of the baby and have not yet come up with a name, but we are hoping to pool some inventive name suggestions soon."
In the wild, squirrel monkeys live in large groups in the forests of South America. They are extremely slender and nervous creatures with attractive yellow colouring and a white mask around their eyes.
Their diet is quite varied consisting of nuts, flowers, buds, seeds, leaves, gums, insects, arachnids and small vertebrates.
Unlike other monkeys, squirrel monkeys get about by jumping rather than swinging, walking or clambering. They are high flyers in the literal sense and leap acrobatically through the trees, using their powerful forelegs to leap and long tail to balance.
They have long been a favourite at Drusillas so revellers to the zoo have been delighted by the antics of this new tiny addition.
Back to listing