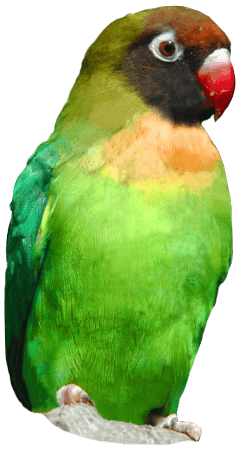 The mischievous squirrel monkeys at Drusillas Park have been busily mailing their wish lists off to the North Pole, in the hope that Santa will bring them a sleigh-full of festive treats this Christmas.
The monkey troop revelled with excitement as their keepers presented them with their very own wooden mailbox in which to post their letters, along with some early Christmas stockings, stuffed with all their favourite treats.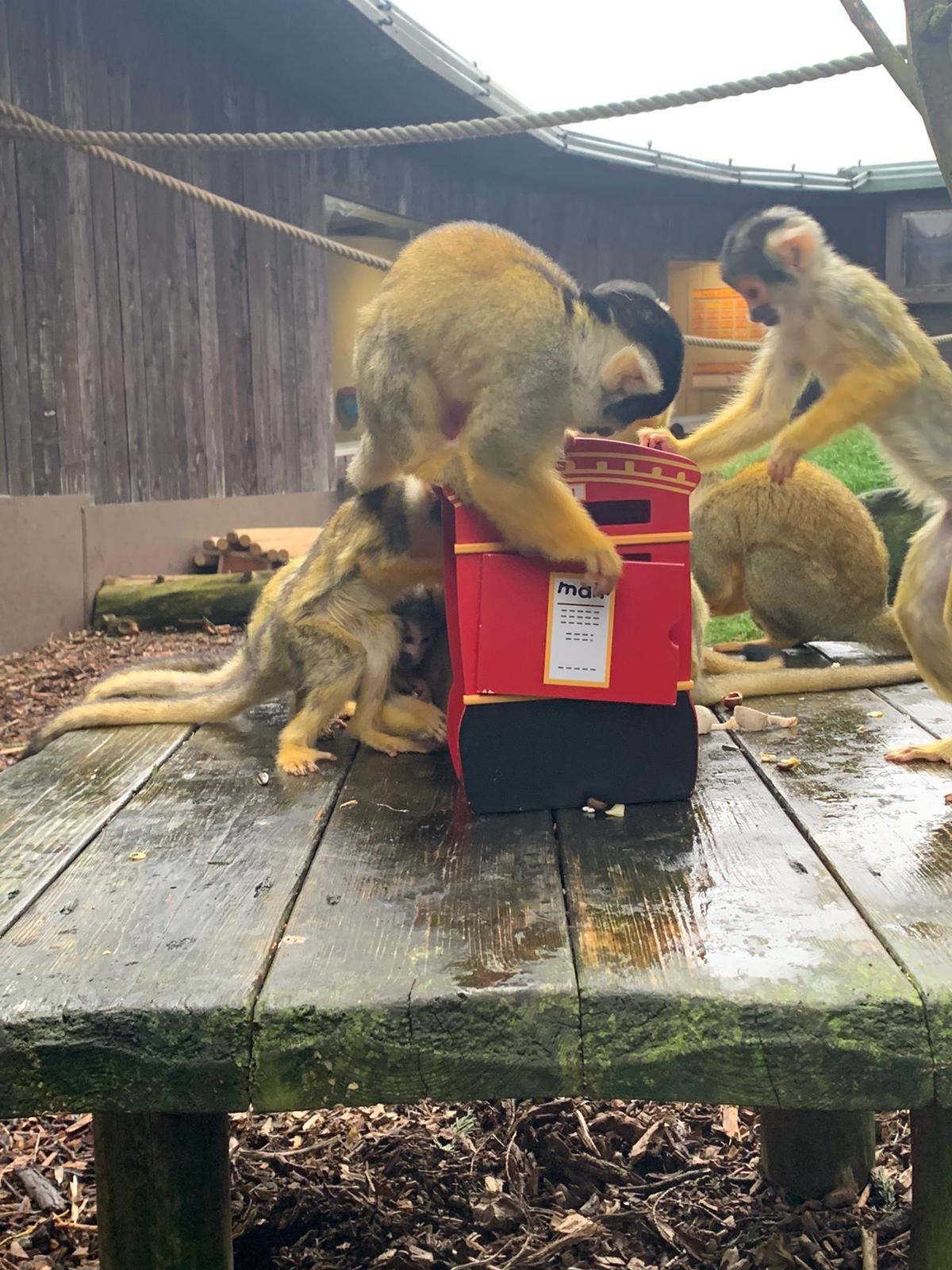 Zookeeper, Amelia Jones, said: "This special delivery was given as part of the zoo's daily enrichment programme to stimulate the animals. Squirrel monkeys are naturally very curious creatures and enjoy exploring new and unfamiliar objects."
"They loved investigating the unusual offering and they really enjoyed working out how to post their letters inside and discovering the food! They were very polite today, normally they push and shove each other, but they obviously wanted to stay on Santa's good list this year!"
There's no doubt a selection of novelty nibbles is likely to be the top request amongst the group this Christmas. Squirrel monkeys enjoy a varied diet, with popcorn, sunflower seeds and mixed nuts topping their Christmas wish list.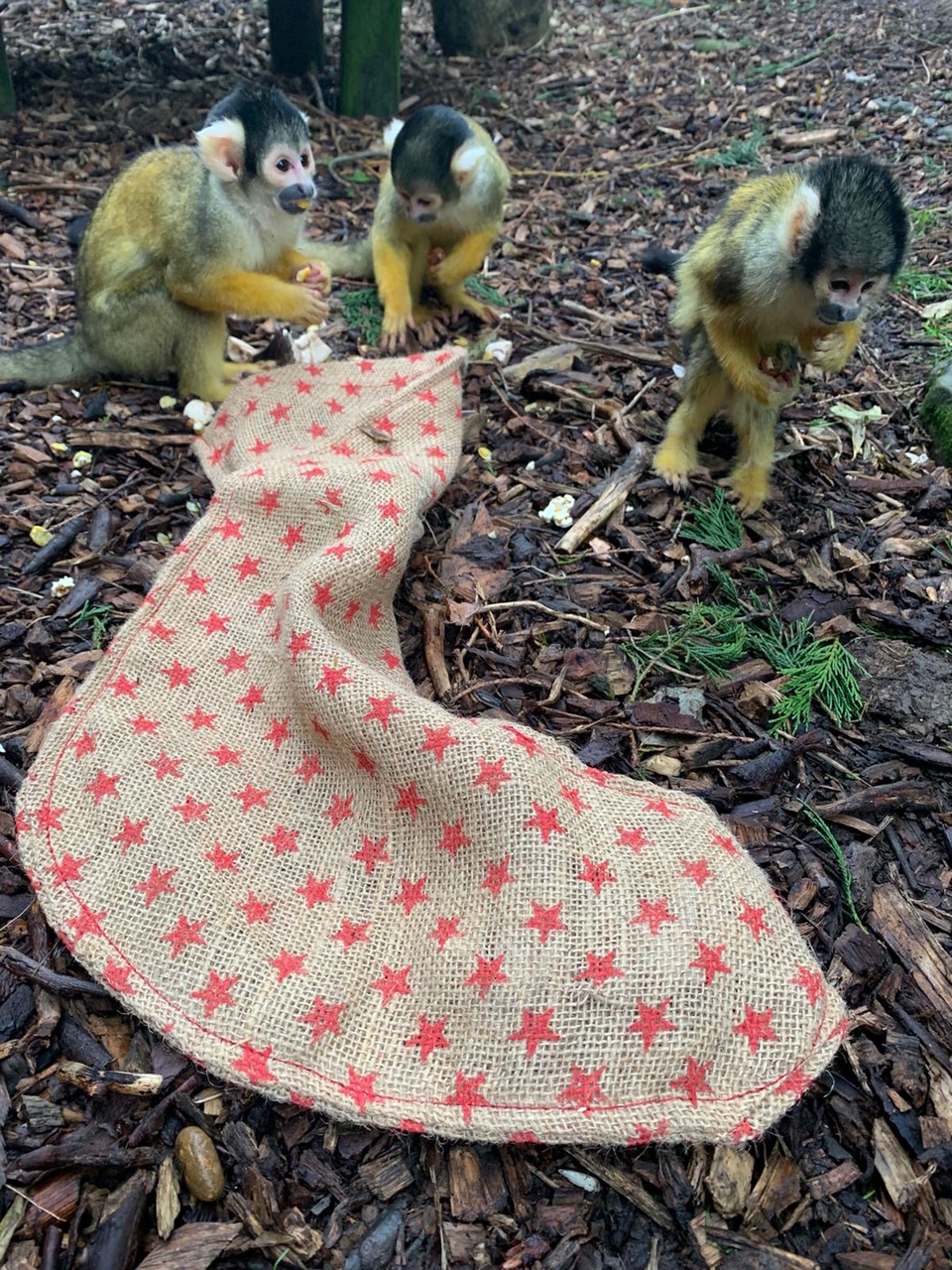 Zookeeper, Amelia Jones, said: "Christmas is a time for families and squirrel monkeys like nothing better than being together. They are incredibly sociable animals and live in large organised groups. Some of these groups have been known to contain up to 200 individuals!"
Paws crossed, Santa will receive the monkey's wish lists and the troop will be treated to an even bigger stocking full of Christmas goodies on 25th December.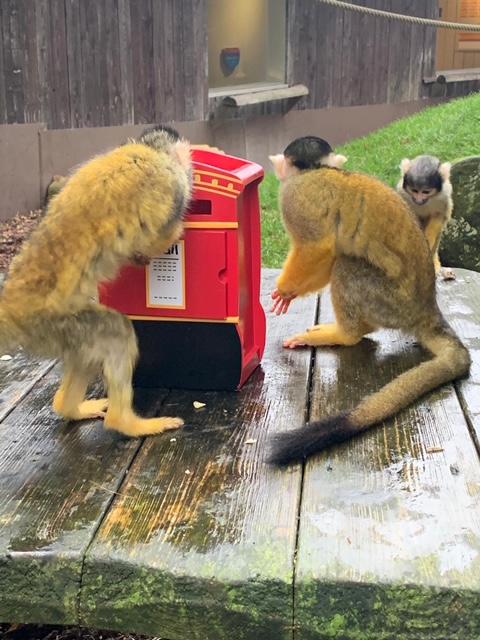 Back to listing