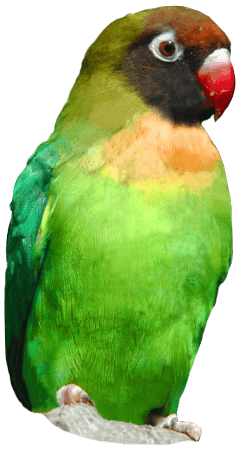 Drusillas Park Facebook House Rules
Drusillas Park Facebook House Rules
Thanks for visiting The Drusillas Park Facebook Page!
We encourage all visitors to leave comments, reviews, videos and photos. However, we have put in place a few guidelines to keep this a fun space for everyone to enjoy.
We ask everyone to remember that children use Facebook not just adults. As our Facebook Page has a large following of children and teenagers, we ask that you are mindful of this and set a good example when posting.
We want you to…
Share your experiences

Tell us all about your visit and share with everyone all the amazing fun things you have been up to at the Park. We always hope you have a great day at Drusillas!

Send us your photos and videos

We love to see all the pictures and videos you lot take when you're exploring the Park. We encourage you to post all your Drusillas pictures and videos on our Facebook for everyone to enjoy.

Ask us questions

We're here to help, so please feel free to send us a message and we will do our best to help you with your enquiry. Our Facebook Page is manned Monday – Friday between the hours of 9am and 5pm, so we will do our best to get back to you as soon as we can! If we're away from Facebook, try checking our website for information

www.drusillas.co.uk

or alternatively, give our Visitor Services Office a ring on 01323 874100.

Give us suggestions

We're always looking to improve and be the best we possibly can. So don't be shy, send us your suggestions! We love to hear all your ideas – sometimes it helps us to think outside the box!

Have fun!

We want everyone to get as much enjoyment out of our page as we do.
We don't want…
Bullying or intimidation

We do not accept any inappropriate comments made either towards page followers or Drusillas staff. Any comments of this nature will be removed, and the person will be banned from the page.

Rude or offensive language and images

We will not tolerate insulting, inappropriate, abusive, defamatory, or obscene language. Anyone who posts anything of this nature will have their comment removed and be banned from our Page.

Malicious Posting

Anyone who posts something deliberately designed to defame or slander Drusillas will be removed from our page along with their comment.

Illegal content

we trust everyone here is a law abiding citizen but just in case anyone has the inclination to post something that violates any law or regulation, please be aware that we will remove the post with immediate effect.

Trolling and baiting

Please do not 'troll' our page or anyone posting on our page. Any post that is designed to spark a fight will be deemed as harassment and bullying and we will remove the comments and person(s) responsible from our page.

Compromising an individual's personal information

Anyone who posts personal information or images of either a staff member or a follower of this page will have their post removed and then be banned from our page for safety reasons.

Advertising, Promotion & Spam

We appreciate there are lots of amazing products, causes, Facebook Pages and businesses out there and whilst we love to see new things, this page is for Drusillas related content. We don't mean to be rude but we will remove all links, adverts and promotional materials that are not directly related to Drusillas; unless there is an outstanding exception.
Our rules are there to protect everyone: If you can't play nicely, you can't play at all.
We reserve the right to remove, in whole or in part, any posts that we deem to be of an inappropriate or offensive nature. We also reserve the right to ban any person(s) responsible for posting inappropriate or offensive content.
Now the boring bit's over, go and enjoy our Page! We look forward to hearing from you J
Back to listing