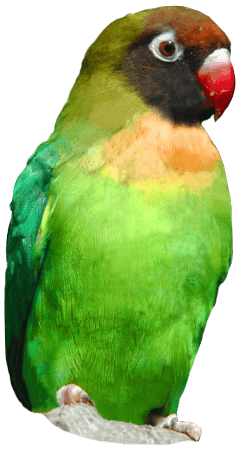 Animals enjoy ice lollies amid heatwave!
PUBLISHED 08/09/23
As the UK is treated to a better-late-than-never heatwave, Zookeepers at Drusillas Park in East Sussex have been finding creative ways to keep their animals cool in the sudden heat – in the shape of animal-friendly ice lollies!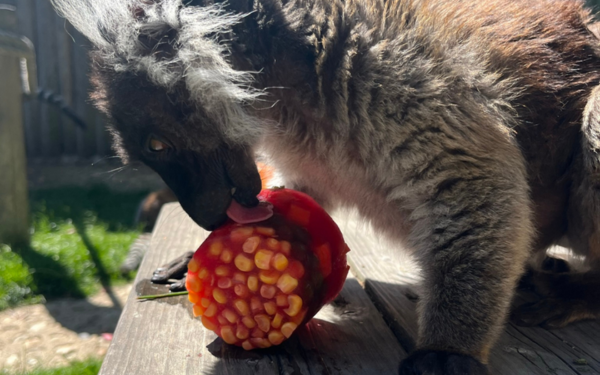 During yesterday's hottest day of 2023, with temperatures expected to stay high through the weekend, animal care teams across the country are doing what they can to make sure their animals are comfortable and able to thrive in the heat.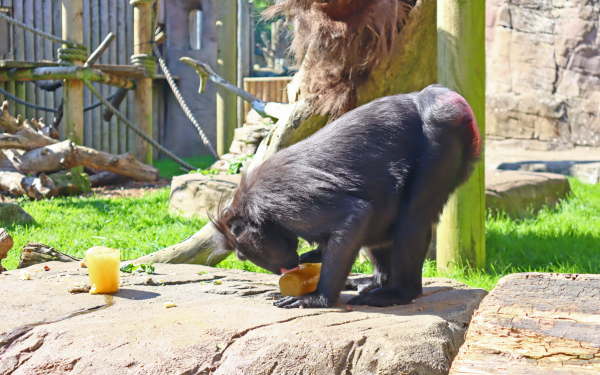 Drusillas Zookeepers have been pulling out all the stops keep their animals cool by making sure they have access to additional water sources, spraying them with hoses and sprinklers, paddling pools, and creating extra shaded areas where they can keep out of the sun.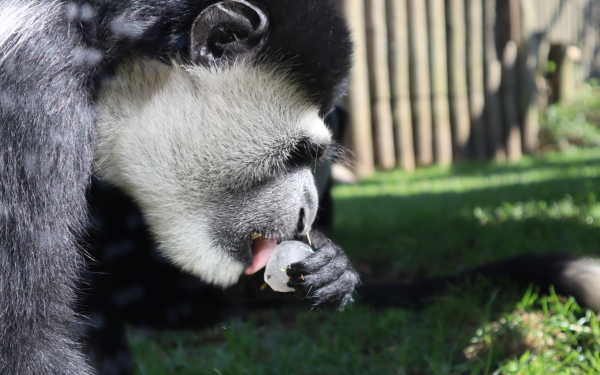 But some of the keepers have been getting a little extra creative by creating food-layered ice lollies, with recipes including fish juice, coconut water, mint tea, herbs, and veggies. The park's monkeys, lemurs, and servals delighted in investigating the refreshing cool treats, licking and rolling them around, and even squabbling over who gets the most.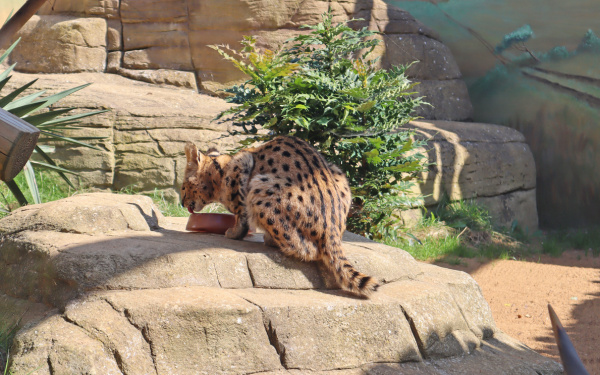 These cooling concoctions served up included; a fish juice icey for serval cat Ninja, mint tea lollies for critically endangered macaques Moteck and Lintang, sweetcorn ice cubes for red-handed tamarins Isla, Kiwa and Bowie, and a combination of veg and herb flavours for the zoo's groups of squirrel monkeys, colobus monkeys, and lemurs.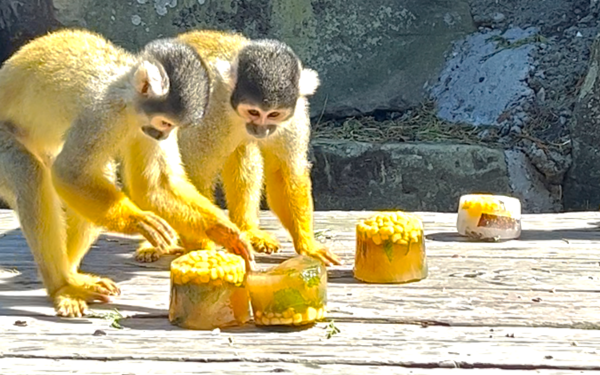 Senior Keeper, Jacinta Dawe, commented: "We use these ice lollies to keep the animals cool in the heat because animals do not sweat in the same way humans do. Ultimately, the animals are after the rewards hidden inside the ice, but as they grab, lick, nibble and break down the ice lollies to get the food, their mouths and paws are cooled. The food hidden inside is carefully measured and taken from their normal daily food allowance so although it's lots of fun to see them with ice lollies, they still sit within their monitored diets."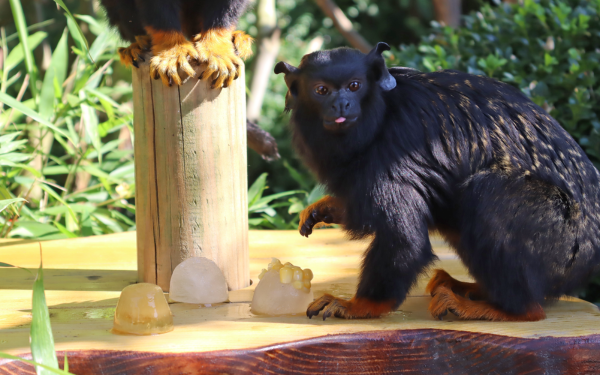 "Ice lollies are a great way to keep the animals cool, but they also serve an enrichment purpose as well. Making the animals work for their food in creative ways, helps to stimulate them mentally and physically and forces them to use their instincts to look for food as they would in the wild."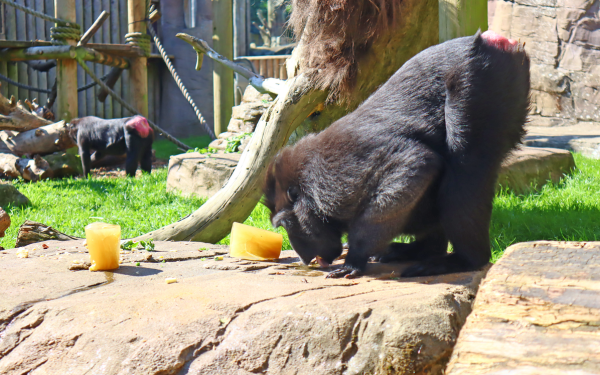 Elsewhere in the zoo animals such as the flamingos have been combating the heat by walking around their waterfall, the capybaras have been enjoying mud baths, and the red pandas have been napping the day away in the shade of their trees.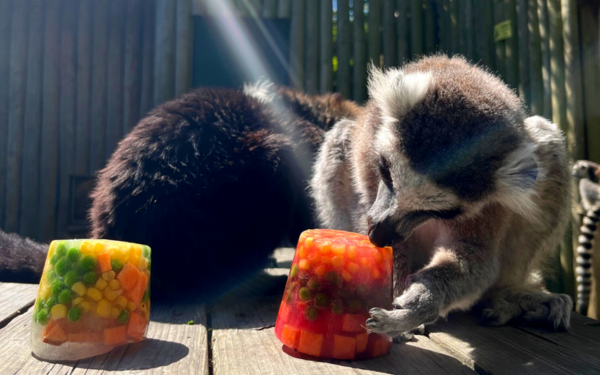 For human visitors it's easy to keep cool in the Park's splash pad which is now open every day until the end of September!
Back to listing