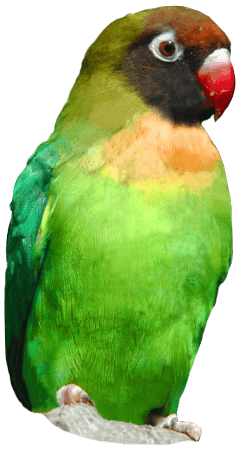 You may not consider the winter months as a time to get your green fingers going but for Drusillas Gardener, Oliver Hinton the last few weeks have been some of the busiest of the year. Since September, he has been working on one of the garden department's largest projects for 2014 - planting nearly 4,000 tulip bulbs in the new Hello Kitty Secret Garden.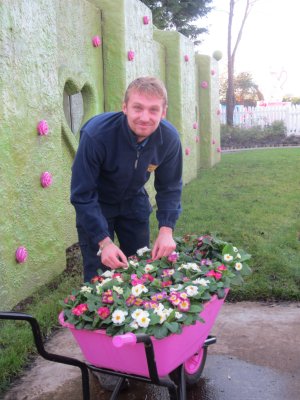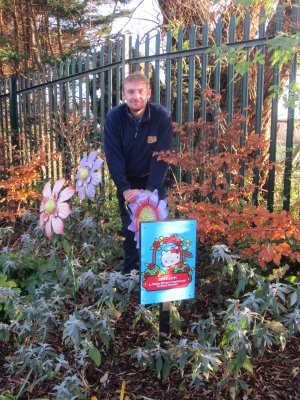 "It's been a huge undertaking but we are pretty much there now" said Olly. "We just have the pots in the fountain area to do. We've also replanted the Thomas & Friends™ railway, The Explorers Well and the Gift Shop troughs. There should be a real blanket of colour throughout the Park come the spring."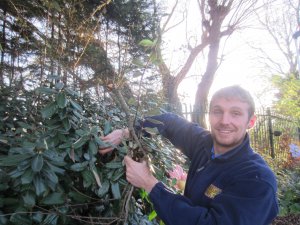 Aged 27 Oliver has worked at Drusillas for the last nine years. He started out in Playland before working his way into the Estate department and is now responsible for all the lawns and gardens throughout the Park. It's a varied role but Olly thrives on the diversity.
"Every day is different. During the summer I can spend all morning cutting the grass and tidying up whether it be in one of the animal enclosures, Hello Kitty Secret Garden, Lemurland or the Train track. It is important that all the signs and paths are clear for our visitors. We also spend a lot of time watering, bark chipping the flower beds and dead heading the many baskets around the Park."
"As part of my role, I work closely with the zoo and provide browse and foliage for the animals. I also have to look after the bamboo plantation, which feeds our family of four red pandas."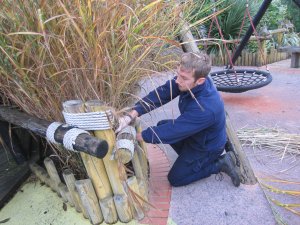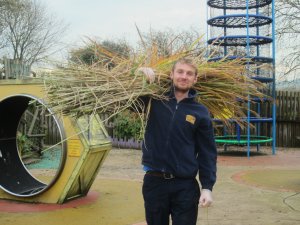 Like all jobs, Olly's role is not without its challenges; he works outside in all weathers and with the English climate this can be changeable to say the least.
"Sometimes the rain can be so ridiculous it becomes almost funny. However, I love working outdoors and it's great to be close to the animals. There is nothing quite like getting up early and seeing the sun come up."
Sadly, Olly will be off to pastures new in the New Year. He has decided to move to New Zealand for a couple of years to work on a farm and travel. However, his legacy will remain at Drusillas in the gardens for many years to come; not least in the springtime as we tiptoe through the tulips.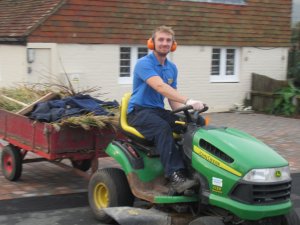 Back to listing