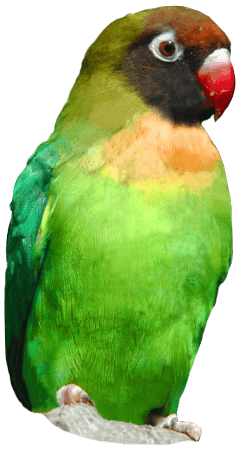 Christmas Comes Early to Drusillas Park
As children around the world wait excitedly for the Big Day to arrive, Santa Claws made a visit to the four-legged residents of Drusillas Park this week to deliver their own festive favours.
The residents of Lemurland have been exceptionally good this year and were handsomely rewarded by the Big Man. On the top of their wish list was a delicious Christmas dinner and they were not disappointed.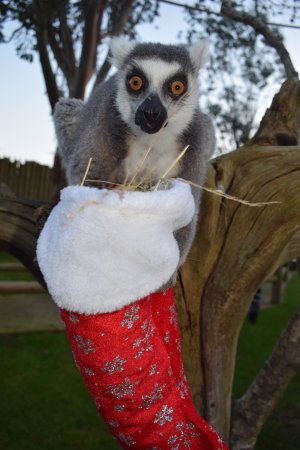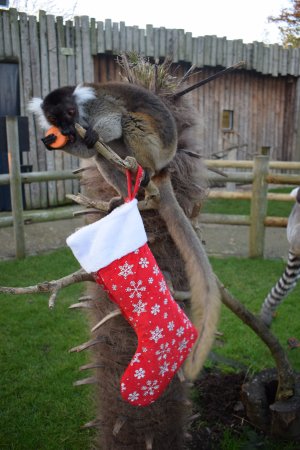 Their stockings were filled to the brim with a festive feast of carrots, green beans, beetroot, chard and rice. The greedy gang revelled with excitement as they tore into the perfect parcels and polished off the merry meal in minutes.
Elsewhere in the Park, the mischievous meerkats were making their own happy discovery. They received stockings crammed full of magical meal-worms. The group took no time in investigating and goodies before gobbling up the unorthodox grub.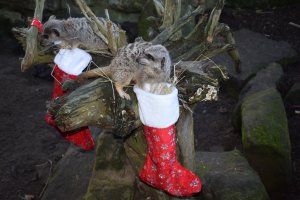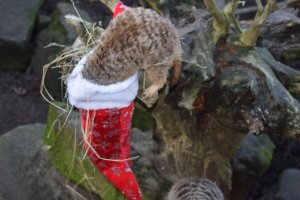 Delivering the animals' meals in imaginative and unusual ways is all part of the zoo's daily enrichment programme, with Christmas being no exception. This ensures they receive a varied and diverse diet, as well as encouraging them to think and work for their food as they would in the wild.
Although the Park is shut to the public from Christmas Eve to Boxing Day, the zoo team will be beavering away throughout the holidays to ensure all the animals are clean and comfortable. Only then will the keepers be able to go home and have a Merry Christmas of their own.
Back to listing