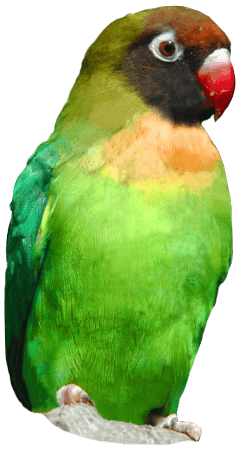 Coatis Go Wild for Pancake Treat!
Pancakes were the dish of the day for six ring-tailed coatis at Drusillas Park, East Sussex as zoo keeper Helena Faunch served up a tasty feast of customary fare to mark the Shrove Tuesday tradition.
Tossing aside the conventional recipe, the savoury style crepes were created from a mixture of baby rice, yoghurt, grated apple and topped with the coatis all-time favourite - grapes.
Delivering the animals' meals in imaginative and unusual ways is all part of the zoo's daily enrichment programme. This ensures they receive a varied and diverse diet, as well as encouraging the animals to think and work for their food as they would in the wild.
Helena commented: "We work hard at the zoo to deliver food and other items of interest to the animals in ways that will keep them mentally stimulated. The coatis have very curious natures, so had great fun investigating the offering."
"Bebetto is the oldest coati in the group; she will be fifteen years old in May and now has poor vision. We always ensure she has her fair share of food but there was no need to worry on this occasion – she was the first to get stuck in."
The coatis came racing down from their hideouts and revelled in excitement as they investigated the frying pan of food. The platter was cleared in a jiffy proving this was one pancake treat that did not fall flat.
In the wild, coatis are found in forest, wetland and arid areas of south west USA, Central America and South America and they are members of the racoon family. They are excellent climbers; their ankles are double jointed and turn 180° allowing them to walk down trees headfirst - perfect for diving into pancakes.
Back to listing