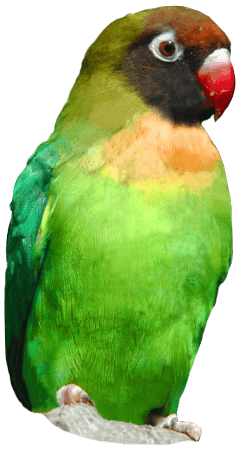 Drusillas celebrates their Zooper Volunteers
National Volunteers Week is held from the 1st of June – 7th June annually, recognising the valuable contribution volunteers make within their communities.
Drusillas Park is lucky enough to have some brilliant volunteers supporting their zoo keepers and education team. Their role is extremely varied, and volunteers often find themselves helping across number of different areas including: Lory Landing, Lemurland, the Bat and Sloth Enclosure, and the Discovery Centre.
For retired SEN teacher, Lynn Robertson, volunteering is a huge part of her life. For the last 18-months she has been helping out at Drusillas Park returning each week to assist and spread a conservation message.
Lynn commented: "I absolutely love it here. Volunteering with the lorikeets is my favourite; I really enjoy helping people overcome their fear of birds. Some people are so scared to begin with, but once you show them how gentle and loving the birds are, everyone stops being afraid!"
Drusillas is extremely proud of all their volunteers and continually bowled over how much help each individual is willing to give. A particular story of success comes from new zoo keeper, Luke Craigmyle.
25-year-old Luke started as a volunteer just under a year ago. With lots of enthusiasm and dedication, Luke managed to work his way up to zoo keeper.
Luke said: "I was working in an office and volunteered in my spare time. I would always ask if I could stay late or help out. Drusillas trained me up and now here I am doing the most amazing job! I would one hundred million percent recommend volunteering at Drusillas."
Drusillas is currently looking for more volunteers to join their team. So if you have a love of animals, and enjoy talking to the public this could be the perfect opportunity.
Head of Education, James Woodward commented "We are so grateful to all our wonderful volunteers. We are always looking for people to join our volunteer team, and we would love to hear from anyone who thinks they'd like to give it a go!"
Back to listing