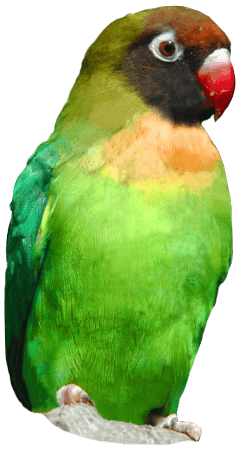 Drusillas Celebrates World Animal Day
To mark World Animal Day on Wednesday 4th October, staff at Drusillas Park are inviting people to join them in paying homage to the animal kingdom, in all its diverse and exceptional forms.
World Animal Day is a vitally important day, designed to highlight the plight of endangered species. Today it is widely observed in over 73 countries, celebrating all animals and their relationship with humankind.
Head Keeper, Mark Kenward, said: "World Animal Day offers a great opportunity for people to honour the many species of the world. We often like to imagine we are in charge but you only have to be at Drusillas for a short while to realise that it's the animals that pull all the strings."
"World Animal Day is the perfect opportunity for anyone who cares about wildlife and conservation to get their voices heard. It also provides a great platform for everyone to celebrate the amazing animals we have on this planet."
Conservation is hugely important to Drusillas and the Park has got involved with a number of important projects to try and help raise awareness and support for this growing issue.
Over the years Drusillas has raised more than £100,000 to support wildlife and education programmes across the globe. Not only does the Park run the 'Drusillas in Africa project' – a project that provides grants for young Maasai students to obtain a formal qualification in Nature Conservation, but they also sponsor the Golden Lion Tamarin Fund and the Falkland Island Penguin Appeal.
Additionally, many of the animals at Drusillas are involved in breeding programmes, often monitored by studbook keepers, to ensure the future survival of a species.
Celebrate World Animal Day with a visit to Drusillas. Take your little monkeys along the interactive learning trail and teach them all about the amazing animals that live at the Park.
Back to listing