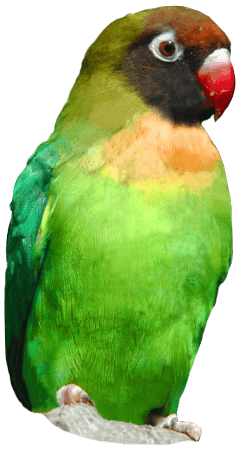 Drusillas Combats the Heatwave
Here Comes the Sun! Zoo Keepers Combat the Heatwave at Drusillas Park


As Britain embraces yet another scorching day, Zoo Keepers at Drusillas Park, East Sussex, have been going to great lengths to keep their animals cool.
With temperatures reaching up to 28 degrees over the weekend and early this week, Drusillas has been pulling out all the stops to protect their animals from the heat. Just like humans, animals can be affected by the heat, so along with ensuring they all have plenty of water and shelter from the sun, the zoo team are also dreaming up fresh ideas to keep everyone comfortable.
Down on the Farmyard Drusillas' sunbathing kune kune pig, Peppa, has been receiving some extra pampering. Whilst she basks in the sun, Deputy Head Keeper, Sophie Leadbitter, has been smothering her in high factor sun cream to protect her delicate skin.
But that's not all the happy hog received! Along with a giant frozen food block full of tasty treats, she also has a large bath ready and waiting for her to paddle in and cool off.
Zoo Manager, Sue Woodgate, commented: "We are keeping a close eye on all of our animals to make sure they are alright in the lovely warm weather. We are also paying particular attention to our animals with pale skins, such as our llamas and pigs, who like our keepers, need to wear plenty of sun cream to stop their skin from burning."
Elsewhere in the zoo, the lemurs have been loving the heat and can be seen lazing around with their legs and arms outstretched to make the most of the rays. Oli and Diego the giant anteaters have also been enjoying the sun, and can be seen having great fun alternating between a dip in the pool and a stroll through their sprinklers.
It's not just the animals that can cool off at Drusillas! Why not pop down to the Park and make the most of their Get Wet! splash pad? Grab your swimming cossie and come and enjoy the amazing watery playground.
Back to listing