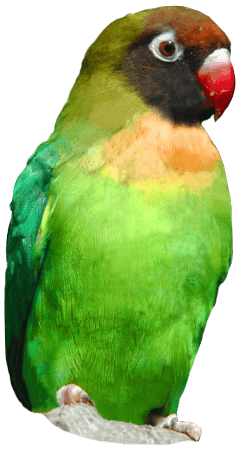 Drusillas Keepers monkeying around in 'Zoolympics' Games
Swinging, climbing, running, leaping and jumping – typically words used to describe the antics of our animal residents, this week it's our Zookeepers that are monkeying around, as they compete in animal-inspired sporting events to mark the final week of the Olympics.
'Team Drusillas Park' could be spotted this week joining visitors on the Zoolympics Trail, a series of challenges where participants can test their prowess against their animal friends.

Designed as part of our educational initiative, visitors can discover whether they are a chimp or a champ by competing in the Trail's eleven challenges dotted around the Zoo, testing their skills against the extraordinary talents of those in the animal kingdom and tracking their scores in the free record books.
Can you climb as high as a gibbon? Run as fast as a cheetah? Hold your breath as long as a beaver? Or balance as long as a flamingo? And anyone who completes all eleven events can collect their Zoolympic Challenge Certificate at the end of the day.

"What started as a bit of light-hearted fun, and a tip of the hat to the efforts of Team GB, has actually been an hilarious team bonding day." explains Head Zookeeper Gemma Romanis "Our Keepers are often so busy behind the scenes of the Zoo, it was great to enjoy the Park and see that they are just as wild as our animals!"

Gemma continued: "Unsurprisingly, we all got a little more competitive than perhaps planned, so the Park team started pitting us against each other and even arranged a medal ceremony for us to finish the day. We had lots of fun, but I'm not sure any of us will be swapping Drusillas for athletic fame just yet."

The Zoolympics Trail is now fully open for all visitors, and is one of many attractions included in The Park's ticket price, alongside popular attractions such as Go Safari!, Hello Kitty Secret Garden, Amazon Adventure Soft Play, Get Wet Splash Pad, Go Wild Adventure Play and of course an entire zoo with over 100 species of animals.

Deputy Managing Director, Cassie Poland, commented: "It is so wonderful to finally have that buzz back at the Park now that restrictions have eased, and it's clear from this week that the excitement of our visitors is rubbing off on our team!"

"Our Zoolympics is always such a fun part of the day for visitors, and we love seeing kids (and adults) trying to beat each other's scores, always hearing squeals of laughter when the kids triumph over their parents!"
Back to listing