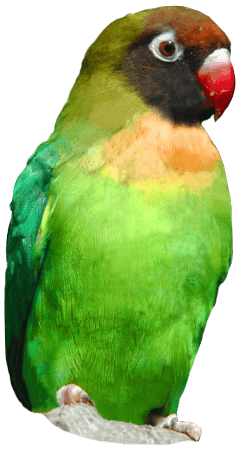 Drusillas Names New Penguins in Honour of Albion P-P-P-Players
PUBLISHED 10/07/23
Drusillas Names New Penguin Arrivals in Honour of Albion P-P-P-Players
Drusillas Park has welcomed a squad of 10 new Humboldt penguins and named them after Brighton and Hove Albion players to celebrate the local team's record-breaking season. After the Seagulls finished 6th in the Premier League and qualified to play in the Europa League for the first time, the Zoo couldn't resist calling their new penguin posse after some of the side's stars.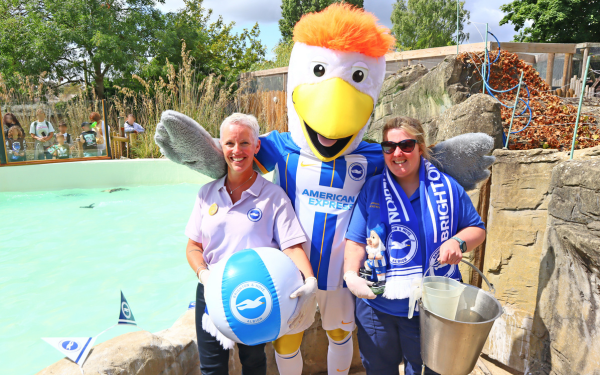 A waddle of 7 penguin pals from Woodside Zoo Lincoln, and 3 from Twycross Zoo, were 'transferred' to team Drusillas, and keepers are delighted with how well they've settled in.
The new penguin gang has been named: De Zerbi, Steele, Webster, Enciso, Dunk, March, Gross, Mitoma, Veltman, and Ferguson to honour some of the Albion's players of the season.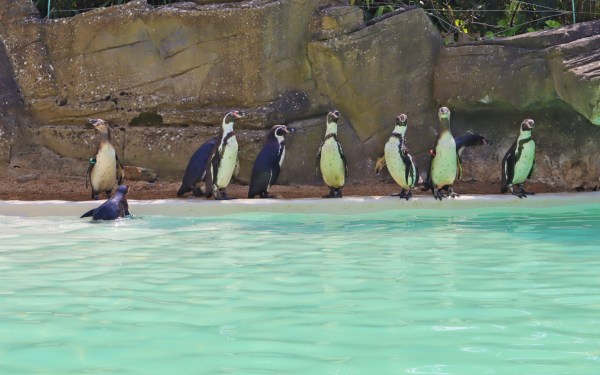 And, to welcome the new penguin players officially, Drusillas invited Brighton's very own mascot, Gully, to the zoo to meet the team's namesakes and fling them some fish in a specially arranged penguin experience. Crowds of visitors watched as Gully cheekily tried to steal the fish before offering them to his fellow feathered friends who loved meeting the much-loved character.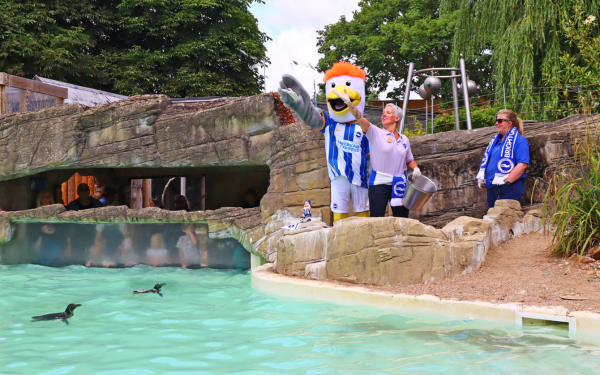 No squad would be complete without a captain or goalkeeper, so Lewis Dunk and Jason Steele get their very own penguin namesakes, and the Zoo also wanted to give a shout-out to local boy Solly March, who joined the Seagulls from Lewes in 2011. Fan favourites Evan Ferguson, Kaoru Mitoma, Adam Webster, and Pascal Gross each have one of these beautiful birds named after them too, as a big congratulations on being a key part of the Brighton team's incredible success story.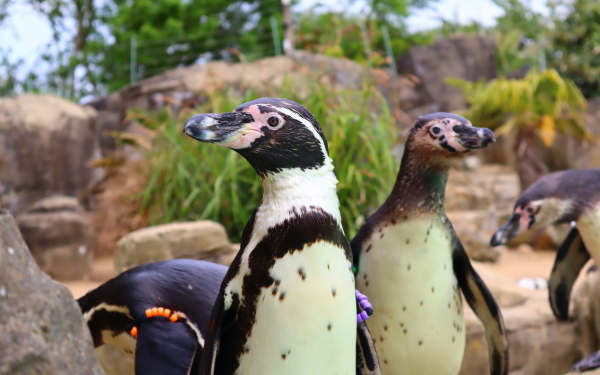 Humboldt penguins hail from South America, which means Paraguayan Julio Enciso's named penguin should feel right at home as he gets acquainted with the Zoo's existing birds: Ollie, Slate, Gherkin, Chilli, and Dill. So far, it's been a great start to the summer season, with the new signings getting along famously with the home side, happily kicking back on the Park's penguin beach, and preening in the plunge pool.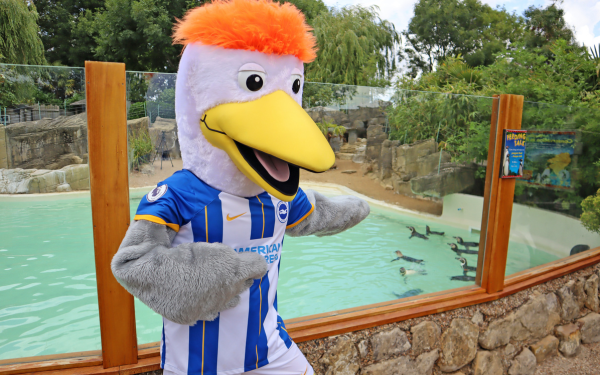 Visitor Services Manager, Carla Lee, who put the idea forward commented: "Lots of the staff at Drusillas and many of our visitors are huge fans of Brighton and Hove FC, so it's brilliant to be able to celebrate the Seagull's success in such a special way. We've already got some 'mystic meerkats' who have had a lot of success in predicting the winners of England games in the last few years, and now we've got our very own penguin football team!"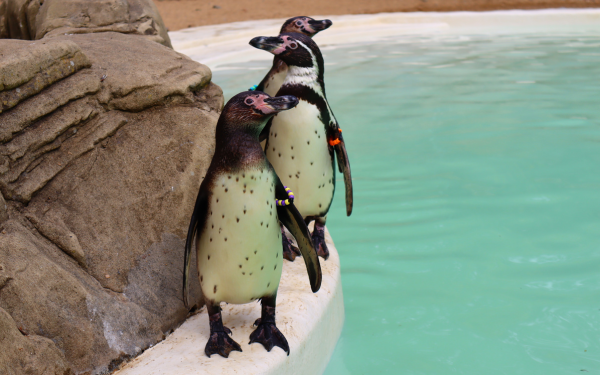 Senior Keeper, Jacinta Dawe, commented: "As with any transfer, integrating new 'players' into a squad doesn't always run smoothly. It's always a bit of a nervous time when you're introducing new animals to each other. Especially when you're adding 10 birds, to an existing colony of 5, anything could happen! But we were very fortunate that due to careful planning by the whole team, we haven't had a single problem."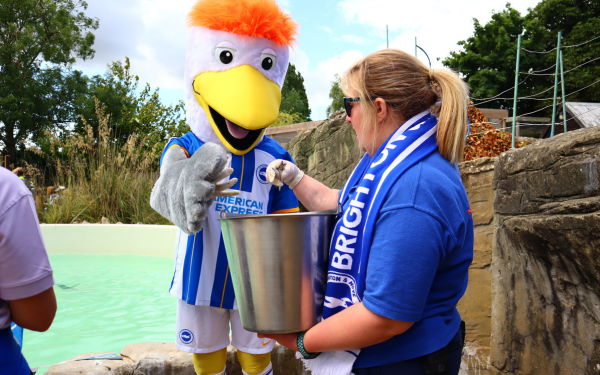 Jacinta continued: "When the penguins first arrived, we kept them in an off-show area, where we could observe them, give them a feed, and let them have a nice long sleep. The next morning, we brought them down to the main pool in their boxes and let them come out at their own pace. They got in the water straight away and started preening themselves which was incredibly positive to see. Very quickly we've formed a new flock of penguins, and we're all very happy with how it's gone."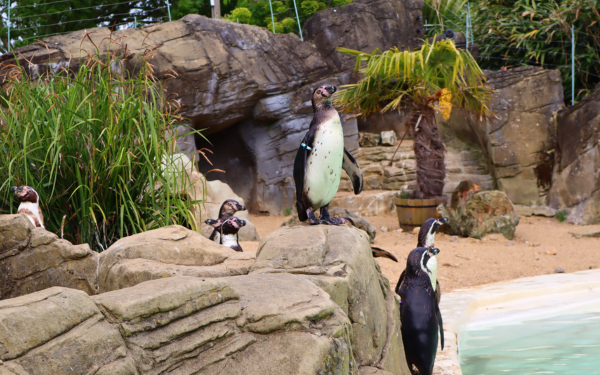 Humboldt penguins are found off the coast of Chile and Peru and are named after the cold Humboldt current of the region. They mate for life and live together with their partners in huge colonies. You can recognise them by their distinctive tuxedo-like black and white markings, and each bird has a unique pattern of spots on their bellies, which they can be identified by - just like our fingerprints.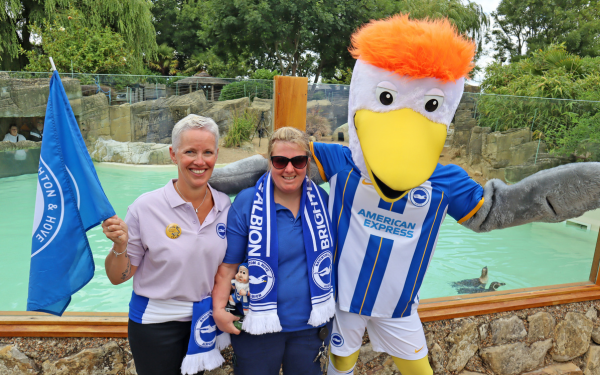 Each of the penguins also wears a special armband to identify them, so visitors can try and spot their favourite player's namesake while they watch the penguins play – back of the net!
The team at Drusillas wish Brighton the best of luck in the Europa League - COME ON SEAGULLS!
Back to listing