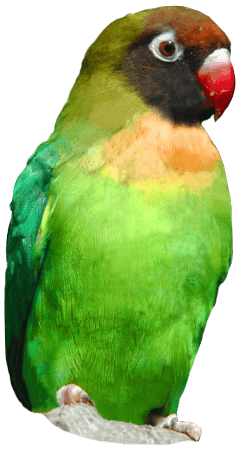 Drusillas waves goodbye to resident bus after 40 years
PUBLISHED 05/10/21
Drusillas have said farewell to their resident vintage bus that has resided on the site for almost 40 years to the day.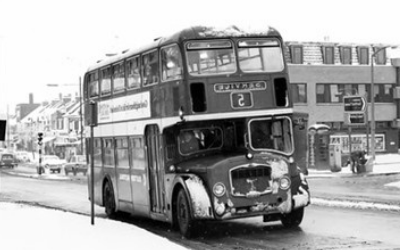 The 46 year old vehicle was carefully extracted and towed to its new home with The West of England Transport Collection yesterday and has arrived safely.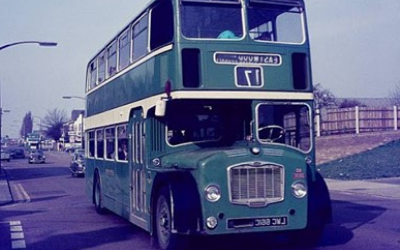 The bus - Eastern National FLF LWC661C - was new in June 1965 as operating passenger bus number 2835. Withdrawn from service in 1980, it was passed in November of that year to Southdown Motor Services in Brighton, where it was cannibalised for spare mechanical parts.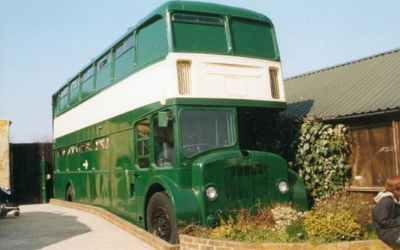 In September 1981, it was acquired by Drusillas Zoo Park where it delighted visitors and resided until this week.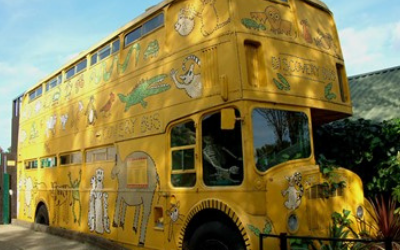 Donated to collector and enthusiast Daniel Shears, the Drusillas bus joins 70 other vintage and classic buses in The West of England Transport Collection.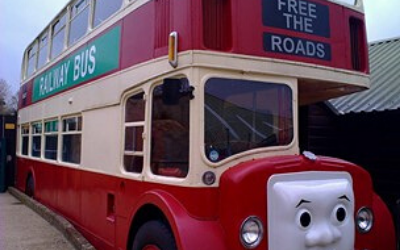 Daniel said:
"I was put in contact with Peter Moon at Drusillas by a friend who thought the bus would be of interest to my collection. Once I saw the pictures I had to save it! I purchased a running example a few years ago and thought it might be a good source of spares to restore the one I have but now I have had a good look at it I might well find an engine and gearbox and get it roadwothy again."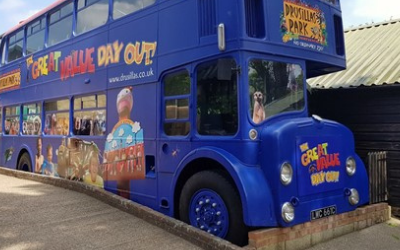 The bus had many faces and purposes over the years; starting life at Drusillas as The Discovery Bus, receiving a Thomas the Tank Engine makeover to play the role of Bulgy Bus, and then affectionately known as the "Zoo Lab" for some years with the lower deck providing activity space for visiting children, and the upper deck serving as a lecture theatre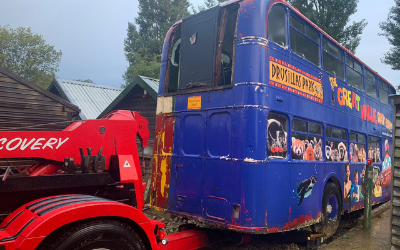 Drusillas Deputy Managing Director, Cassie Poland, said
"The Drusillas bus has been a fond favourite of our visitors for longer than I've even been alive! It's a little sad to be letting go of a piece of the Park's history, but we are so thrilled that the bus has gone to someone so passionate who has plans to restore it to its former glory. The space now provides us with a great opportunity to continue developing the visitor experience, so keep a look out for announcements on what's coming next!"
An unnamed comment found from 2012 said:
"I remember these four FLFs turning up at Southdown, They were used to re-engine the four remaining ex BH&D FS Lodekkas. They were certainly driven to Brighton as I recall one of them driving along Western Rd on its way to the works. LWC661C still resides at Drusillas today, in exactly the same place. It has been repainted in a dark Red & Cream livery & has a happy smiling face adorning its grille. It is actually very sound and retains many ENOC features. For some years it had a plastic skeleton sitting in the cab, either a very slow on the bell conductor or one that expired trying to start it!"
Big thank you to our wonderful volunteer Martin Bayliss who researched the history of the bus, and also woke up at the crack of dawn to film the big move!
Back to listing