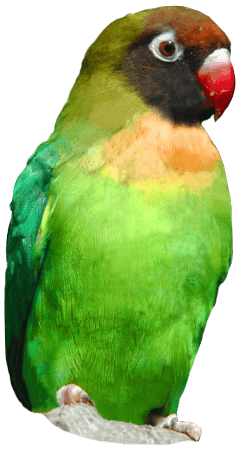 Drusillas Welcomes Critically Endangered Macaque Lingtang
Published: 4th November 2021
Drusillas Zoo Park are delighted to announce the successful introduction of a new member of their family of critically endangered Sulawesi black crested macaques – eight-year-old female Lingtang.
Lingtang arrived at Drusillas on the 29th September from the Durrell Wildlife Conservation Trust on the Isle of Jersey, as part of the international breeding programme for the species.
Lingtang joins Drusillas' resident macaque family – dad Motek, mum Kira and their new baby Kiwi, who's birth in July gained national coverage, as animal lovers celebrated a successful new birth for the species and thousands of people submitted naming suggestions for the cheeky babe.
Zoo Business Manager, Sue Woodgate spoke about Lingtang's recent introduction to the Zoo's troop:
"Lingtang has already been seen showing lots of excellent behaviours whilst she's being introduced to Motek, Kira and Kiwi. We've seen the two females grooming together, and she's just started grooming Motek – the dominant male - which is an amazing behaviour to be observing at this early stage."
The introduction will continue to be carefully monitored for some time by the Zoo's expert team, with keepers visiting throughout the night during the first days of introduction so they were able to observe any potential warning signs of upset in the sensitive hierarchy.
Sue continued:
"Today I witnessed Lingtang following Motek around the enclosure, which is really positive as it shows she is being accepted into the group. We also saw baby Kiwi sitting beside her, which is fantastic as it shows they are starting to trust her, even with their young. Kira has occasionally been seeing grooming Lingtang, but it's mainly the other way around as Lingtang is still proving herself worthy of full and final acceptance!"
"We're of course hoping for lots of babies in the future, which would provide a crucial boost for the macaque population, but it will be a little while yet until Lingtang has established herself as a lifelong member of the family." Sue continued "And, we're also really looking forward to seeing her little personality start to shine through once she feels completely settled."
The Sulawesi black crested macaque is categorised as critically endangered in the wild, and is one of over 20 different endangered and rare species living at the East Sussex Zoo. Sadly the macaque population has declined by 80% over the last 40 years. The principal threat to their survival is over-hunting for meat. In Indonesia the macaque is considered a delicacy, and is often served for special occasions. Deforestation is another major threat to the species, with large areas of their habitat now being cleared for coconut plantations, garden plots and roads.
Many of the animals at Drusillas are involved in breeding programmes, often monitored by studbook keepers, to ensure the future survival of the species. Primates, in particular, are a cause for concern due to the threat of extinction in the wild. Drusillas is proud to be doing their part to safeguard the species and ensure that these amazing monkeys do not become extinct.
Back to listing