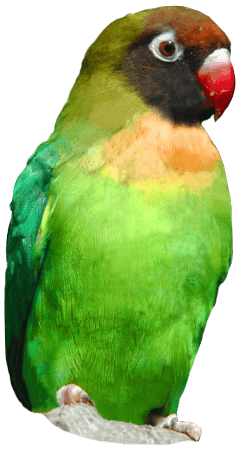 Lory Landing is finally open again
Published 19/4/23
Keepers at Drusillas are thrilled to reopen Lory Landing, after a five-month bird housing measure caused it to suddenly close amid an outbreak of Avian Influenza across the UK.
On 7th November 2022, Animal & Plant Health Agency placed a housing measure on all poultry and captive birds, creating an Avian Influenza Prevention Zone to limit the spread of the virus. APHA last week confirmed the measures would be lifted across England and Wales from 00:01 Tuesday 18th April following a latest assessment of the risk level.
Today marks the first day Drusillas are able to welcome visitors to come and interact with our flock of rainbow lorikeets and hand feed them from pots of nectar.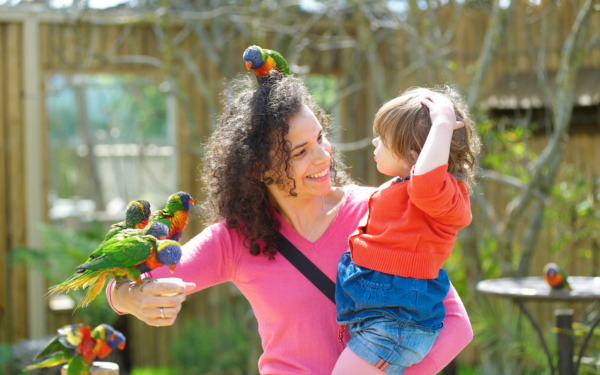 Head Keeper Gemma Romanis said: "Our lorikeets have really missed interacting with the public, and as well as being a lovely experience for our visitors, it forms a really important part of their daily enrichment, keeping them happy, healthy, and stimulated."
"Since the announcement, we have been refamiliarising the flock with our nectar pots and they've been extra curious and inquisitive spending lots of time perched on our heads – it's going to be lovely to see them meeting the families in the Park again."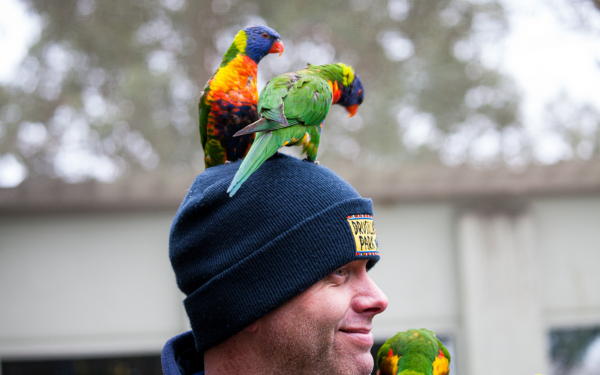 According to the gov.uk website, the UK has faced its largest ever outbreak of bird flu with over 330 cases confirmed across the country since late October 2021.
Dr Christine Middlemiss, the UK's Chief Veterinary Officer, said: "Whilst the lifting of the mandatory housing measures will be welcome news to bird keepers, scrupulous biosecurity remains the most critical form of defence to help keep your birds safe."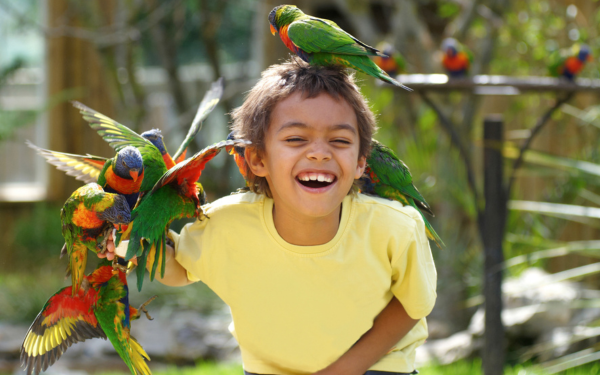 "It is thanks to the hard work of all bird keepers and vets who have played their part in keeping flocks safe this winter that we are in a position to take this action."
Enhanced biosecurity measures will remain in place at Drusillas, with visitors required to use disinfectant foot dips on both entrance and exit when visiting Lory Landing. The attraction is open daily from 11am – 4pm.
Back to listing