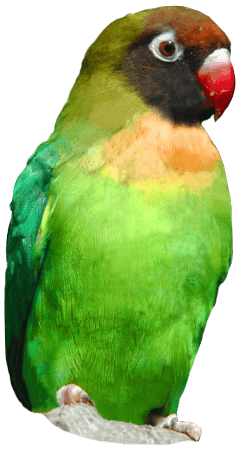 It's an exciting time at Drusillas Park; not only is the Sussex zoo celebrating the arrival of two baby red panda cubs, they recently welcomed an endangered lar gibbon to the fold too.
The latest arrival was born on 22 July and is doing incredibly well under the protective guidance of mum, Tali. Dad, Ulu has less to do with the baby but is enjoying watching his new family, while relaxing in his favourite tree and taking life easy.
Lar gibbons are one of the most beautiful and graceful members of the ape family. In the wild they are found throughout Southeast Asia, where populations are threatened due to loss of habitat. Sadly they are now considered an endangered species and Ulu and Tali were introduced at Drusillas in 2005 as part of the European breeding programme.
Throughout the early years, gibbon babies remain dependent on their mothers for both warmth and food. The new arrival will be nursed for up to two years and will not reach full maturity until the age of eight.
The little lar gibbon joins older brother, Sholo at Drusillas who will be four years old in October. Although not officially confirmed, the keepers believe the baby is also a boy, so the pair are likely to be getting up to all sorts of mischief over the coming months.
Back to listing