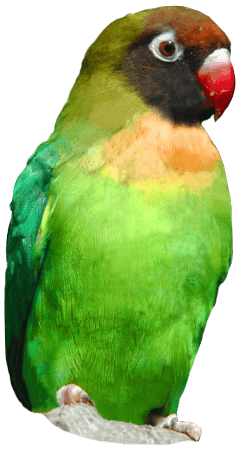 Extinct Beetle Rehomed to Drusillas Park
A rare beetle thought to be extinct in the UK, has been rehomed to Drusillas Park in East Sussex after arriving in the country on a shipment of timber.
The Giant Capricorn Beetle (Cerambyx cerdo) was discovered by staff at Parker Building Supplies in Hassocks in a wood consignment imported from the Baltics.
Sean Carter was unpacking the delivery and could hardly believe his eyes.
Sean commented: "The first thing I did was grab my phone and take a picture. I wasn't sure if it would fly away and I wanted to make sure I had a photo to show people if it did."
"I got a see-through plastic container to secure the beetle inside and made a few air holes in the top. I then contacted Drusillas Park in the hope they may be able to identify it."
Drusillas Park's Bug Expert, Angela Hale was only too pleased to help. She confirmed the intrepid traveller was amongst Europe's largest long horned beetles.
Angela commented: "The one discovered at Parker Building Supplies is fully grown and almost certainly male. It is approximately 5cm in length, with two large antennae which are nearly twice as long again."
"These impressive looking beetles are found throughout Europe and inhabit various deciduous trees, with a particular fondness for oak. They lay their eggs inside the trees and the grubs munch through the wood leaving large hollows."
"These beetles pose no threat to humans although they do have powerful jaws and can nip in defence. Sean did the right thing by getting in touch and we will certainly provide the six-legged stowaway with a good home."
Nicknamed Percy by Sean, the beetle will now remain at Drusillas Park. Visitors will be able to see him along with many other curious creatures at the zoo's Creepy Crawlies Weekend on Saturday 18th and Sunday 19th July.
Back to listing