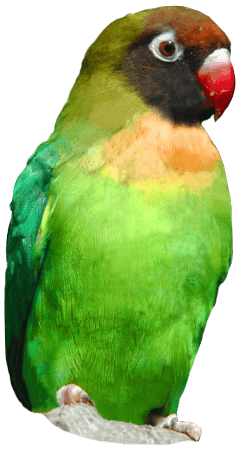 Father's Day Joy at Drusillas Park
It's finally time for dads to sit back and relax as they prepare to be pampered by loved-ones this weekend. This Father's Day is particularly special for Drusillas Park, with a number of zoo residents becoming dads in 2017.
A beautiful joey has been born to loving parma wallaby parents Doris and Pip. Mum Doris has been keeping the little one hidden safely away in her pouch, tucking her baby away so carefully that even zoo staff have only managed to catch glimpses of the new arrival. 
Zoo Keeper, Helena Farley, commented: "We are so excited by the arrival of a parma wallaby joey. We can't be sure on an exact birth date, but the little one is still quite pink and bald in areas, so we don't think he /she can be very old. We haven't been able to get close enough to tell the sex of the joey yet either as the new parents are keeping such a close and loving hold of their gorgeous baby."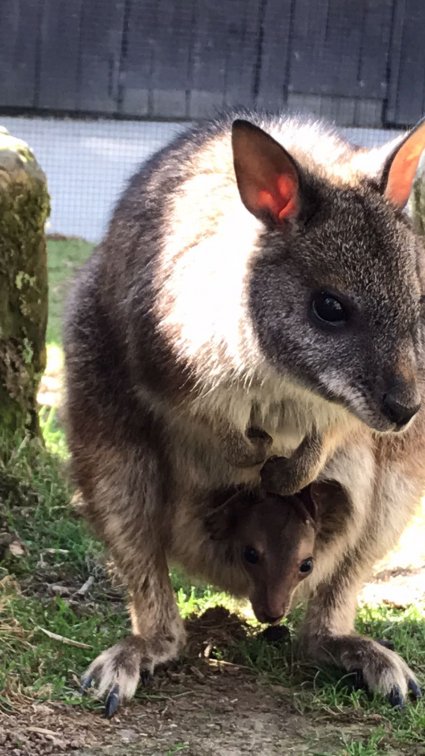 Parma wallabies are the smallest species of wallaby, making the latest arrival easy to miss; Drusillas Zoo Keepers were delighted when they discovered a new baby on the block. Parma wallabies are close to being listed as an endangered species, so to have a successful breeding pair is very exciting for the Zoo.  
Zoo Manager, Sue Woodgate, said: "Wallaby babies are a rarity for us, so we are truly delighted with the latest arrival. The joey is doing well and has been spotted a handful of times with its head popping out of Doris's pouch, which is where it will remain for up to six months; although lucky visitors may see it venturing out for short periods of time."
"We are so proud of Pip, he has all the makings of a wonderful father and we wish him a very happy Father's Day. We will be spoiling him with his favourite treats on Sunday." 
Back to listing