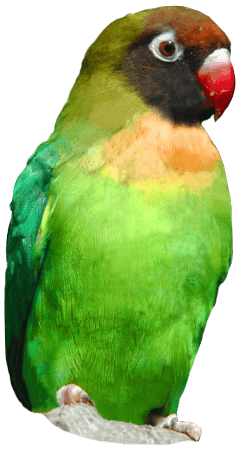 Interior Design For Our Red-Handed Tamarins!
Our lovely red-handed tamarins have been having their enclosure re-decorated. The playful primates have been off show while our decorators have set to work on improving their humble home. Ensuring our animal enclosures are in tip top shape is extremely important for the animals, the zoo keepers, the Directors and of course, the public.
Red-handed tamarins are classed as endangered and live in the tropical rainforests of Brazil, Guyana, French Guinea and Surinam in the wild. As you may know, they are completely black apart from their distinctive red hands and feet, hence the name red-handed tamarins. They usually live in groups of up to 20 and only the dominant male and female breed. Alice our dominant female has given birth to 25 young and is still going strong! They are omnivorous (just like us!) and love foods such as fruit, insects and rodents.
We hope Alice and the troop love their new home and will continue to play a big part in the zoo. They have been with us since 2001 and all the zoo keepers show great fondness in looking after them.
Let us know your thoughts on the loveable primates below by leaving a comment and don't forgot to peek into their newly decorated home when you next come round! They will be sure to give you a red-handed wave!
Back to listing