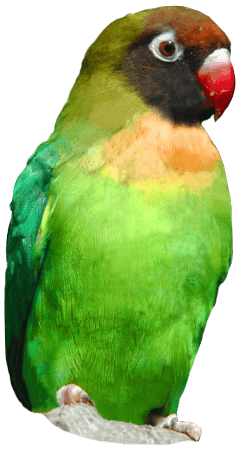 It's Beginning to Look a lot Like Christmas
With Christmas just around the corner, our Estate team have turned their attention to transforming the Events Arena into a magical Winter Wonderland ready for the Grand Switch On by Hello Kitty on 29th November.
However, it may surprise you to learn that preparations for the 2014 Light Show actually started at the beginning of the year!
Since February, our technical team have been working to sequence the lights to this year's chosen playlist of festive songs. This process is carried out on a computer and is pretty time consuming; it can take up to five hours to input just one minute of music!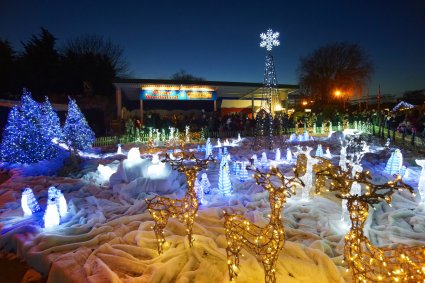 The concept of animating lights to music was originally founded in the USA and is still relatively rare in the UK. Drusillas runs the programmed files through specialist software and the results are magical.
The 2014 show promises to be the best ever with a selection of Christmas classics guaranteed to get visitors in the festive swing. However, there's a mountain of work to do still before this year's ice-capped kingdom finally comes to light!
Since the end of Halloween Shriek Week, our Estate team have been working hard to install the illuminations; no small feat when you take into account that approximately 70,000 LED lights are used to create the impressive scene!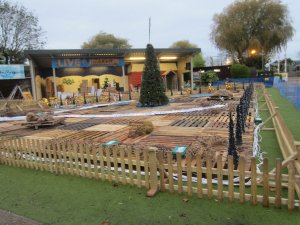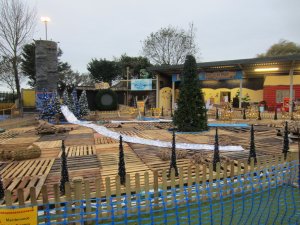 First, a large area of the Events Arena needs to be cleared and covered with wooden pallets on which to fix the lights. The dazzling display incorporates a host of magical creatures including reindeers, penguins, seals and polar bears. There are mini trees, a 20ft mega tree and an LED waterfall and running stream – each item has to be carefully choreographed in its place.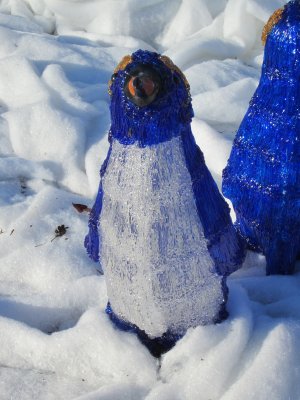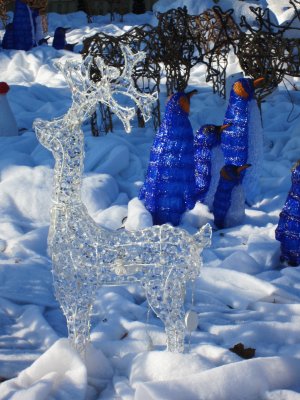 Once this is completed, the team will weather in the area and cover the pallets with approximately 20 rolls of white wadding to create the snow effect.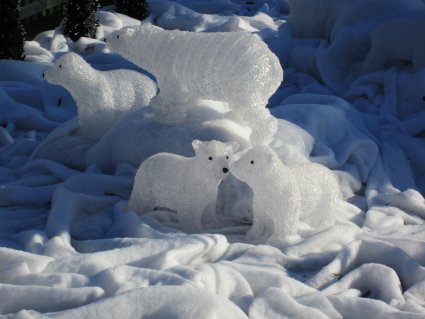 However, this is not all! They are also in the process of transforming the Events Arena building into a cosy winter cottage, ready for the arrival of Father Christmas on 29th November. He is very particular about the layout of his house and provides very strict instructions regarding the interior design.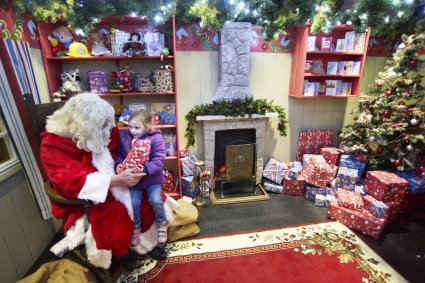 Dino Dig is also being turned into a magical Ice Cave where visitors can hug a husky. Plus this year for the first time, a dedicated area will be created to house Santa's two reindeer, Tinsel and Twinkle.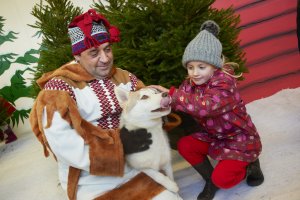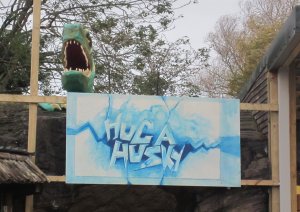 The transformation is likely to take all month and will be ready just in time for the Grand Switch On on 29th November. We ho-ho-hope to see you there!
Back to listing