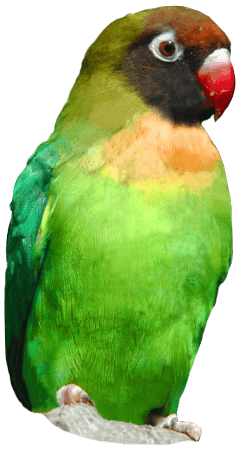 Jodie Moves Mountains for Endangered Monkeys
On Saturday 5th July, Zoo Keeper Jodie Dryden from Drusillas Park, East Sussex will climb three of Britain's highest mountains in 24 hours to raise money for one of the world's most endangered monkeys; the Sulawesi Crested Black Macaque.
24 year old Jodie from Hailsham will attempt to conquer Scotland's Ben Nevis (1344 metres) and Cumbria's Scarfell Pike (978 metres) before finishing at the summit of Snowden in Wales (1085 metres) early Sunday morning.
During the gruelling Three Peak Challenge, Jodie will be joined by nine other keepers from five UK zoos; Paignton, Newquay, Dudley, Howletts and Marwell. All of the keepers work with Sulawesi macaques and hope to combine their efforts to raise an estimated £2,000 for the Selamatkan Yaki; a conservation project that aims to protect these beautiful monkeys and their forest habitat.
Sadly Sulawesi macaques have become critically endangered in the wild. The population has declined by as much as 80% over the last 40 years, mainly due to habitat destruction and hunting. The large primates are considered a local delicacy and are currently being killed at an unsustainable rate.
Jodie commented: "I'm doing the climb to spread awareness for the species and raise money for the project that's doing all it can to protect them. By getting a group of like-minded macaque keepers who are just as passionate about them as I am, means we can combine our efforts and all do this together for the good of the macaques."
"I love the species and would climb many mountains if it meant it would prevent them from becoming extinct in the future."
In 2013 Jodie travelled to Indonesia to witness the plight of the monkeys first hand. During her 5 week field trip, she volunteered for the Selamatkan Yaki project. Since her return, Jodie has continued her involvement with the charity and is now the UK Regional Coordinator, overseeing communications, fundraising and volunteers.
To support Jodie and the keepers efforts in their mountain mission please go to their Virgin Money Giving Page at http://uk.virginmoneygiving.com/fundraiser-web/fundraiser/showFundraiserPage.action?userUrl=Selamatkan.Yaki&pageUrl=2
Back to listing