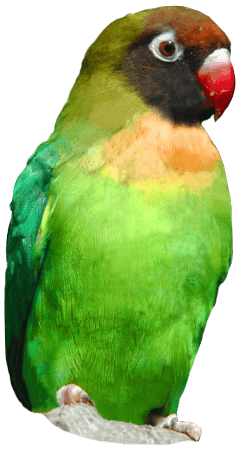 Keepers Panda to Mulan this Mother's Day
As mums up and down the country are pampered by their loved-ones this Sunday, one very special four-legged lady at Drusillas Park, East Sussex will be celebrating her first ever Mother's Day.
Mulan the red panda gave birth to mixed-sex twins last summer; the first of this species to be born at Drusillas in the award-winning zoo's 90 year history. Since then, she has proved an excellent mother and the keeping team plan to spoil her this weekend with a host of her favourite foods.
Zoo Manager, Sue Woodgate commented: "We are absolutely delighted with Mulan and her beautiful babies, Mya and Anmar. She has proved a natural mum from the start and has not put a foot wrong; which is even more impressive considering she is a first time parent and not quite three years old herself. Along with our other zoo mums, we will be spoiling her on Sunday with her favourite treats, which in Mulan's case is a large helping of grapes."
The red pandas are a relatively new addition to the zoo following their introduction in April 2013. Mulan was introduced to male, Tibao as part of the European breeding programme arriving from Paignton Zoo in Devon and Asson Zoo in France respectively.
As with the giant panda, female red pandas are only fertile for just one day a year and can delay implantation until conditions are favourable. Red pandas give birth to between one and four young at a time and the cubs are born with pale fluffy fur, which darkens to the distinctive red coloration of the adults over the first twelve weeks.
Throughout the early months, Mulan tirelessly cared for the twins even consuming their waste products in order to keep the nest clean. Nowadays the babies are completely independent and Mulan is able to take things a little easier. Her preferred spot is a large willow tree at Drusillas, where she is likely to be resting along with the rest of her family this Sunday.
In the wild these mild mannered creatures inhabit the Himalayan mountains of China, India and Nepal where they are threatened by habitat destruction and hunting. They live on their own or in small family groups and consume a diet almost entirely of bamboo.
Back to listing