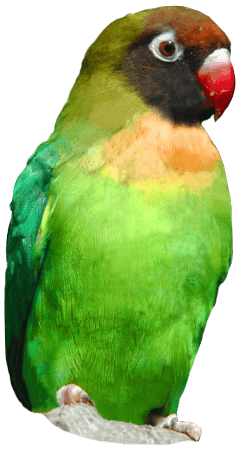 Latin Lovers, Gabriela and Maurice Celebrate 30 Years this Valentine's Day at Drusillas
A couple will be celebrating over 30 years of devotion this Valentine's Day after they first met at Drusillas Park, Alfriston back in the 1980s.
Chilean flamingos Gabriela and Maurice were rehomed to the award-winning zoo in East Sussex in 1982 and have been inseparable ever since, raising no less than 4 chicks and 20 grand-chicks.
Flamingo Keeper, Katherine Gibson commented: "We could learn a lot from flamingos; they are monogamous creatures and once they mate, they tend to stick to the same partner for life. They pair at around 6 years old and have a lifespan of up to 50 years, so it's a pretty long-lasting love affair by anyone's standards."
"Their courtship behaviour is quite a spectacle to behold, with the males performing an impressive sequence of head-turning and wing-spreading to their mate and the couple engaging in preening and stretching. And as if that wasn't enough to live up to, Flamingo males are both devoted partners and fathers, sharing the full responsibilities of nest-building, incubating and chick rearing with their mates. Flamingo dads are even able to produce crop milk to feed their young too – now that truly is a very modern man!"
Classified as a threatened species, Chilean flamingos are native to western South America where sadly their population has declined in the wild. This is mainly due to egg harvesting, interference in their wetland habitats, as well as human activity near breeding sites which can lead the birds to abandon their nests.
Zoo Keepers at Drusillas are keen to encourage another egg-cellent breeding season at the Park in 2017 and will be pulling out all the stops this Valentine's Day to get the fabulous flock off to the best start. They will be serving up a romantic feast of protein-rich food on Tuesday 14th to ensure Gabriela, Maurice and the other lovebirds remain fully in the pink!
Back to listing