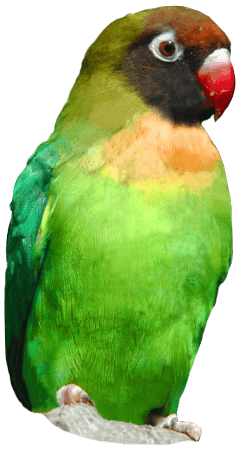 Love at First Flight - Scarlet Ibis falls for Zoo Keeper at Drusillas
Drusillas' Park in Alfriston has discovered a budding Casanova in their midst. It seems Maxwell, the scarlet ibis, has fallen head over heels in love with his Keeper, Dayna Turner.
The plucky young gent has been longing after Dayna ever since she started her new role at Drusillas. The little bird waits for her to arrive each morning and brings her twigs and other gifts from inside his enclosure.
Zoo Animal Manager, Mark Kenward, said: "This behaviour is most unusual. Obviously we were hoping Maxwell would take a shine to one of his female companions, but it seems he is more interested in crossing the species boundary and pursing a romance with our lovely Dayna."
"Of course all of our keepers and animals form a close bond, but this relationship is different. Maxwell has genuinely fallen for Dayna. They are naturally nervous creatures, so they tend to run away from keepers. But Maxwell struts right up to Dayna, brings her gifts, lets her pick him up with no complaints for health checks and bounds up to spend time with her whenever she is nearby or in the enclosure."
Animals have, on very rare occasion, been known to fall in love with humans or even inanimate objects, but this phenomenon has never occurred at Drusillas before.
Zoo Keeper, Dayna Turner, said: "I absolutely adore Maxwell, and I think it is really sweet that he seems to have a little crush. Bless his heart! I wish he would seek interest in his own species, we'd love to have some baby scarlet Ibis – but of course I am very flattered that he seems to have chosen me!"
"Poor Maxwell, talk about barking up the wrong tree – I love him dearly but perhaps not in the way he hopes! He always runs up to greet me and he brings me these lovely gifts he finds around his enclosure. He's definitely a natural romantic! I keep waiting for him to quote Shakespeare, but we've not crossed that hurdle yet!"
The love story continues for Drusillas very own Romeo and Juliet, although this tale will have a happier ending.
Drusillas asked Maxwell for comment but he was too busy staring at Dayna to answer. However, staff assume that if he could speak, his answer would be this:
"Dayna...Did my heart love till now? … What's in a name? That which we call a rose by any other name would smell as sweet."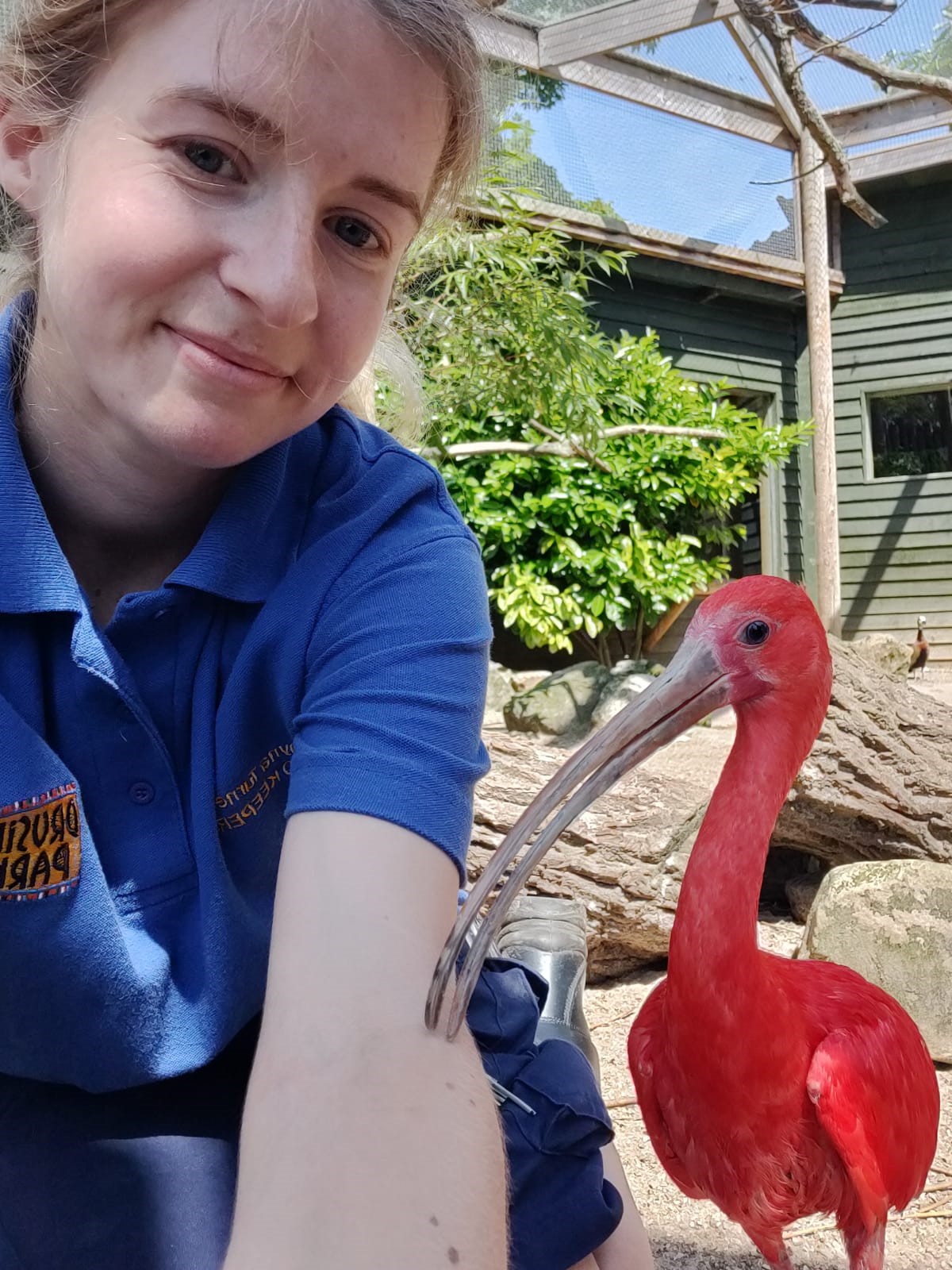 Back to listing