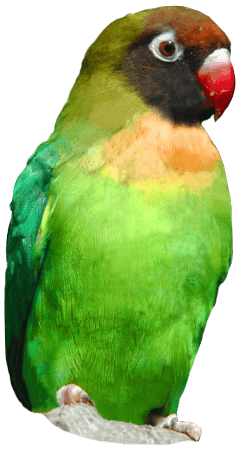 Love Blossoms for Slow Dating Sloths this Valentine's Day
We've all heard about the advantages of speed dating but one couple at Drusillas Park in East Sussex is proving that slow dating can prove just as effective this Valentine's Day.
Sof and Sidone, the Linne's two-toed sloths, were introduced at the award winning zoo last month as part of a European breeding programme and Cupid's arrow appears right on track, albeit slightly sluggish in reaching its target.
Sloths are incredibly slow moving creatures. In the wild, they are found in the tropical rainforests of northern South America where they spend most of their time inverted in trees.
Although Sof and Sidone clearly like each other, these lazy lovers are no hurry to rush a relationship. They are taking their time to get to know each other and hanging out in true sloth style.
Zoo Manager, Sue Woodgate commented: "We have been looking for a suitable mate for Sof for a while and were delighted when Sidone arrived from Bristol Zoo in time for Valentine's Day. She will be three years old in April and is a really lovely lady. She was hand reared as a baby as her mother was unable to care for her. As a result, she is very friendly and was a great favourite amongst the keepers at her previous home."
"The introductions at Drusillas have gone very smoothly. For the first few days, the pair were kept separate but they were able to see and smell each other. We then opened the dividing hatches, allowing them to meet."
"There was very little interaction at first, although Sof was seen sniffing Sidone on one occasion. However, this is a good sign when it comes to sloths – everything happens at a much more leisurely pace!"
"The next step was to encourage them to feed together, so we only used one hanging basket. They both love bread so this was used as an enticement, which worked very well."
"After two weeks, we moved them into their on show enclosure; they have both settled well and we are delighted with the outcome. Our maintenance department are even going to build them a big nest box so they can both snuggle up in it together – love in a box!"
Sloths have a lower body temperature than other mammals, varying from 24 to 330C. They control this by moving in and out of the sun. Hopefully Sof and Sidione will continue to warm to each other too and it will not be too long before Drusillas Park welcomes another addition to this topsy-turvy family at the zoo.
Back to listing