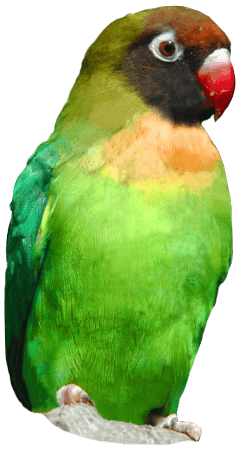 Male Giant Anteater Arrives at Drusillas
Zoo Keepers at Drusillas Park are buzzing with excitement as they prepare to welcome another giant anteater! Diego, a male giant anteater, will be arriving at the zoo on Tuesday 27th June after travelling all the way from Gaia Zoo in the Netherlands.
Earlier this year, Drusillas introduced Oli, a female giant anteater. She was the first of her species to ever appear the Park. After watching Oli settle in so well to her new home, Head Keeper Mark Kenward and Zoo Manager Sue Woodgate decided it was time to find her a mate.
Diego will be joining Oli in her enclosure, which has been created specifically for the giant anteaters. With a new roommate, a wealth of creature comforts and a huge pool to splash about in, Drusillas hopes Diego will be very happy in his new home.
Head Keeper Mark Kenward said: "These unique insectivorous giants will bring amazement to both keepers and park visitors as they look as if they are from another planet. Anteaters have no teeth but they are exceptionally powerful, with huge front claws - even jaguars think twice about messing with them."
"We are hopeful that Oli and Diego will breed and give us a bouncing baby anteater in the coming years."
Since her arrival in March, beautiful Oli has been delighting visitors and has settled in nicely. Drusillas is hopeful that Diego is going to feel just as comfortable in his new home.
Sadly, these incredible animals are facing an increasing threat of extinction as a result of habitat destruction, forest fires and hunting. With only an estimated 5,000 giant anteaters left in the wild, it is imperative that they are protected before it's too late. Drusillas are proud to be playing their part in safeguarding the species.
These extraordinary giants are often underestimated but their unique and quirky characteristics make them incredibly impressive. Growing up to 7ft in length, the giant anteater understandably has a fierce appetite and feasts on around 35,000 ants and termites each day. Using its razor sharp claws and powerful forelegs it tears apart anthills and termite mounds, scooping up insects with a long sticky tongue that it can shoot in and out of its snout more than 150 times a minute.
Alongside Diego, there will be two other new residents at the zoo; Kera, the female Sulawesi black crested macaque, and Lui the capuchin monkey. These cheeky monkeys have also travelled a long way to make it to Drusillas. Kera is coming all the way from Decin Zoo in the Czech Republic, whilst Lui will be arriving from Salzburg Zoo in Austria.
Head Keeper, Mark Kenward, said: "We are absolutely thrilled to be welcoming such a variety of new animals to the zoo. We will be pulling out all the stops to make sure they feel at home. We are just putting together all the final bits and bobs so everything is ready for them to arrive this evening."
Back to listing