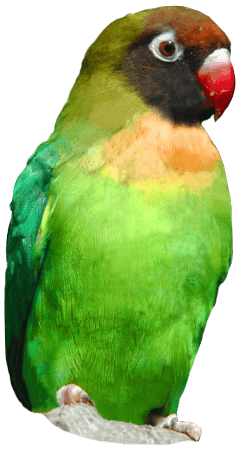 Mark Steps in as Sloth Dad this Father's Day
They say that being a parent is the hardest job in the world but for Head Keeper, Mark Kenward at Drusillas Park, East Sussex never a truer word has been spoken.
For the last few weeks he has been a surrogate dad to a rare baby sloth, after its mother passed away shortly after it was born. There will be no let up this Father's Day either, as Mark works hard around the clock to care for the orphaned infant.
Mark commented: "It is always a last result to hand-rear one of our animals; we would always prefer them to be cared for by their mother. However, sadly there was just no choice in this case and we had to intervene to ensure the baby's survival."
The sloth, named Flash by followers on Facebook, was born on Saturday 26 March and is the first baby of its kind to arrive at the Park in the zoo's 91 year history.
Flash requires feeding every three hours, even during the night, which is likely to continue for at least 8 months.
Mark said: "We are not certain of the sex yet but like with any baby, looking after Flash is nigh on a full-time job."
"We feed the baby whole goats milk as it is low in fat and high in essential nutrients and Flash generally consumes between 7-10mls per feed. We use a sterilised bottle and the milk has to be warmed and just like with a human baby, I test the temperature on my arm."
"Sloths are able to eat solid food almost from day one and typically Flash prefers anything sweet like carrot, squash and sweet potato. However, we do encourage the green stuff too including courgette, asparagus and foliage."
Flash also requires plenty of interaction with his new-found Father.
Mark said: "When I am at work and unable to carry the baby, Flash spends time in a state-of-the-art incubator that replicates the warmth and comfort that mum would naturally have provided. Whenever possible though, I will tuck Flash in my fleece and keep the baby with me."
"In the evening, Flash will lie on my chest and we often listen to classical music softly in the background. It is really important that he can feel warmth and a heartbeat and the music provides some gentle noise for stimulation."
"There are some advantages to looking after a sloth baby; nature only calls every 5 to 7 days so there are rarely any accidents to clear up. Sloths are also slow moving and sleepy creatures too, so I can easily keep a track on Flash."
"I do have great support; we have two other keepers at the zoo who also share Flash's care so I do get a night off. However, for the time being I am loving being a new dad and I couldn't be prouder of my little bundle of joy this Father's Day."
Back to listing