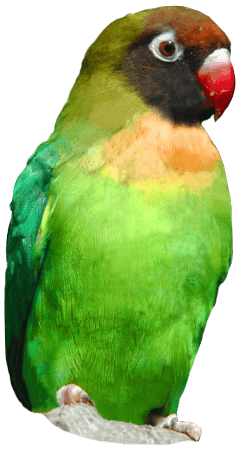 Marvellous Mark Scoops Top Award
Drusillas Park's Head Keeper, Mark Kenward has received an award from the British and Irish Association of Zoos and Aquariums (BIAZA) for providing the best presentation at the recent Mammal Working Group Annual Conference.
The conference provides an opportunity for keepers from around the country to get together and discuss best practice. Various experts were invited to speak over the three day event in Dudley, providing a chance to share their experiences with staff from other wildlife Parks.
During the meet, Mark talked about animal husbandry relating to the zoo's group of red handed tamarins; a small monkey found in the tropical rainforests of South America. Using a powerpoint presentation he had created in the weeks before, Mark discussed various issues relating to their care, with particular focus on animal health and welfare.
Mark commented: "The conference is a fantastic opportunity to meet other zoo keepers and all learn from each other.
I am thrilled with the award; it's always nice to receive recognition from your peers but more importantly I am pleased that what we have learnt at Drusillas will prove beneficial to other tamarin groups."
Managing Director, Laurence Smith added: "Mark is an exceptional keeper and his knowledge and dedication to wildlife is truly admirable. He also has a great way with people and this is one of the many reasons he is so successful and popular here with both our visitors and staff. We're very proud of his achievements."
Back to listing