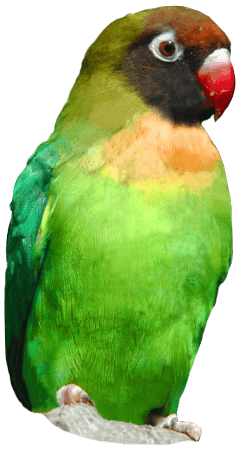 One very special monkey mum will be taking a well-earned rest this Mothering Sunday after giving birth to no less than 19 mini miracles over the past 14 years.
Alice the red-handed tamarin was born at Cotswold Wildlife Park in 2000 and was introduced to husband Harry at Drusillas in 2001 as part of the European breeding programme. Since then the happy couple have welcomed many bouncing bundles into the world, including several sets of twins and triplets.
Red handed tamarins live in groups of up to 20 individuals and generally have two babies at a time, cared for by all the family members.
In the tamarin world, females are dominant and Alice reigns supreme over the whole group. This Mothers' Day, she will celebrate at Drusillas surrounded by her family including Harry, 8 year old Achuchi, 7 year old Javier and twins Phoenix and Eliza who are 3.
Head Keeper, Mark Kenward commented: "When Alice first arrived at the zoo she was just a baby herself. It is lovely to see an animal grow into their potential and become such an established and confident member of the group."
"Alice is an excellent mother and an incredibly strong matriarch. Over the years she has passed these important skills on to her offspring, who have in turn gone on to become excellent parents themselves, making Alice a grandmother many times over."
"She is a very lovely mum and thoroughly deserves to be honoured this Mothers' Day."
Red handed tamarins are completely black with the exception of their distinctive red hands and feet. In the wild, they inhabit the tropical rainforests of Brazil, Guyana, French Guiana and Surinam.
Back to listing