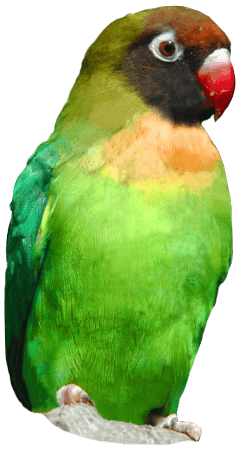 Meet the teeniest new member of our gang!
Drusillas Zoo Park are elated to announce the safe and healthy arrival of their first baby dwarf mongoose – proof that even animals can experience love at first sight!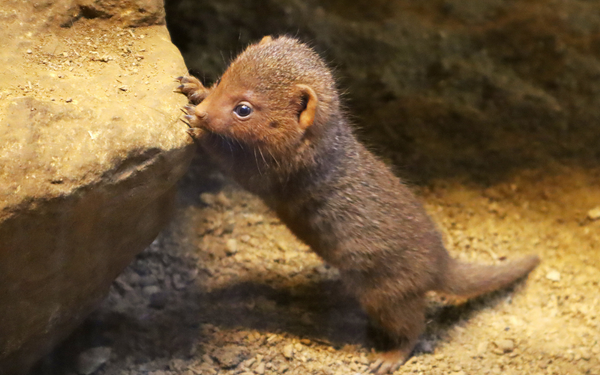 Keepers at the Sussex based Zoo were thrilled to discover the tiny pup last month - the first born at the zoo, and whose arrival was a bit of a surprise as its parents had only just met.
The adorable baby was born on 15th October 2022 to a two-year-old female who arrived at Drusillas in July. Keepers had high hopes the newly welcomed female would result in a successful pairing with resident male, Stasher, but had no idea quite how quickly the two would accept each other and start a little family.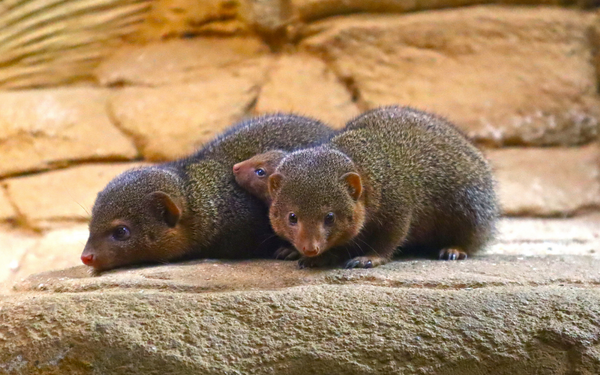 Zookeeper Freya Grayson commented: "It's so exciting to finally have a dwarf mongoose pup at the zoo, but it happened so quickly we hadn't even had a chance to give mum a name yet! She's super gentle and sweet, and even though this is her first baby she's clearly a natural and doing all the right things for her new pup. We usually ask the public to help us name our zoo-borns, but this time we need a name for mum as well."
The (currently unnamed) female from Wild Discovery Zoo in Preston, came to Drusillas as an exchange for Drusillas' male dwarf mongoose, Houdini, in the hopes both zoos could have a successful breeding pair.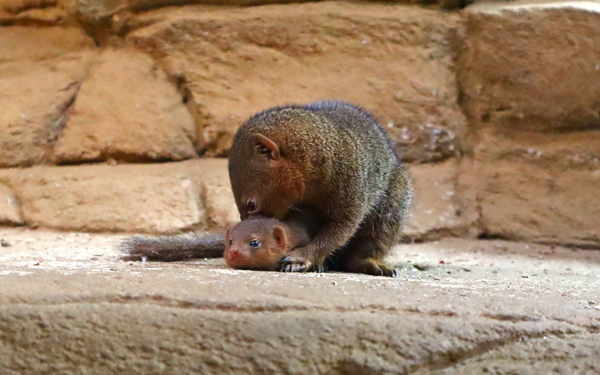 Freya continued: "This is possibly the cutest, and tiniest little family I've ever seen. The three of them are inseparable, constantly exploring, playing, and cuddling up together. Mama mongoose is being very attentive and caring, and dad Stasher is always close by. Stasher is a very cheeky character here at the zoo, and the new pup is already taking after him with a very confident and mischievous little personality beginning to show."
The dwarf mongoose is the smallest mongoose in the world, with adults measuring between 18-26 cm and even when fully grown only weighing between 200-300 grams. They have an incredibly short gestation period of just 54 days so the romance at Drusillas must have begun almost instantly.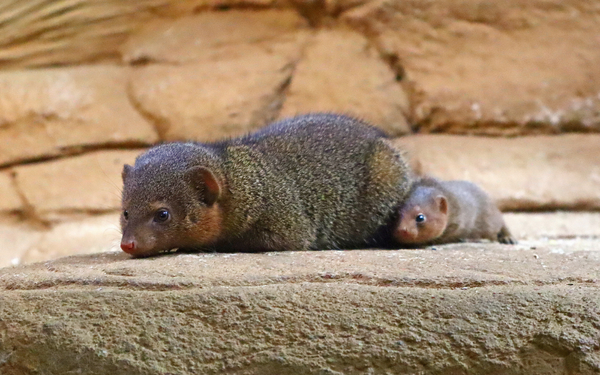 With this new arrival, Drusillas Park now has three dwarf mongooses located at the front of the Zoo, and they need your help to decide the name of the new pup and mum! They haven't confirmed the gender of baby just yet – so a gender neutral name would be fantastic. If you would like to help choose a name, head to Drusillas Park socials (@drusillaspark) to make a suggestion.
Back to listing