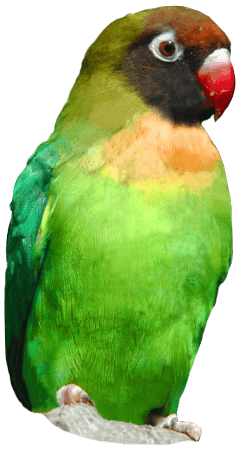 It's been a time of animal movements and the formation of new friendships at the zoo following a number of monkey meet-ups in May.
Golden couple gain new neighbours
Kicking off the proceedings, Drusillas Park's golden lion tamarins were introduced to common marmosets Reilly and Manuel.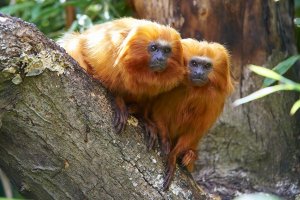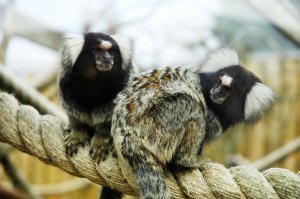 Golden couple Paulo and Treacle were introduced in October 2014. These majestic monkeys are actually very timid and are named due to the silky golden hair which adorns their faces like a mane.
The introduction with the similarly sized common marmosets went very smoothly. At 15 and 12 years old respectively, Reilly and Manual are looking for a quieter life at the zoo and their new pad is just the place. The furry foursome will live side-by-side in the walkthrough enclosure they share with the bats and sloths, where it is hoped they will become the best of pri-mates over the coming months.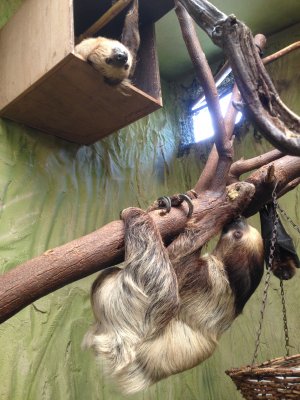 Common Ground
Elsewhere at the Park, common marmosets Abu and Jasmine were settling into their new home with the pygmy marmosets.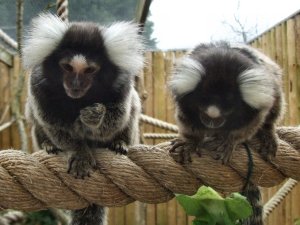 Abu and Jasmine arrived at the zoo last month from Knowsley Safari Park and Drayton Manor respectively. They will form a breeding group at Drusillas and with a little luck the zoo will hear the pitter-patter of tiny paws in the not-too-distant future.
In the meantime, however, they have been making a huge impression on two of the smallest monkeys in the world. Pygmy marmosets, AJ and Vitoria, have gone bananas over their new monkey mates.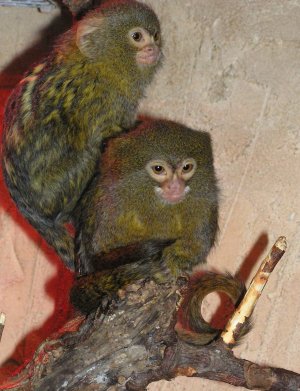 Back to listing