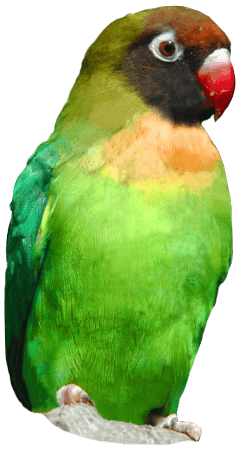 Introducing Our New Education Animals
In the last few weeks, it has been all change within the Education Department following the introduction of some new faces to the team.
Amongst the furry and feathered arrivals are frogs, blood pythons, a meerkat, Gambian pouch rats, a barn owl and a hairy armadillo named Gretel. They will be looked after by our Education team and introduced to school children in the coming months.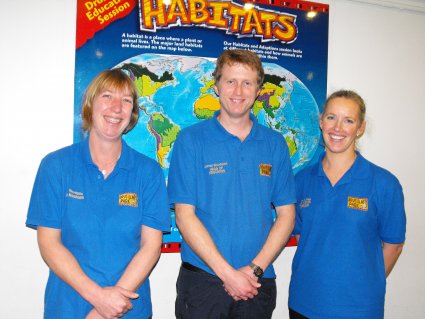 Drusillas Park's Education Team: Sue Woodgate, James Woodward & Carla Dray
Over 16,000 students visited Drusillas Park in 2014 and many booked one of our zoo education sessions, led by Head of Education James Woodward or Education Officer, Carla Dray. These typically involve hands-on animal experiences bringing learning to life through interactive teaching methods and could include encounters from some of the following animals in 2015:
Gretel the Armadillo
Gretel the hairy armadillo arrived at the zoo in February and is incredibly friendly. She was born at Askham Bryan College and will celebrate her first birthday on Saturday!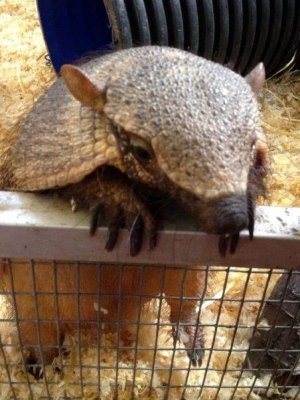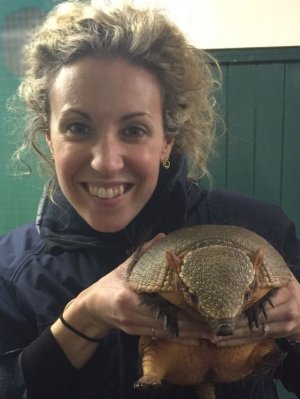 Meerkat Mayhem
At eight weeks old, one little meerkat has been making a huge impression on the team. Oleg, a young male was rehomed on 10th March from Merrist Wood College in Surrey after his mother rejected him. He has been hand reared and is a very friendly little chap.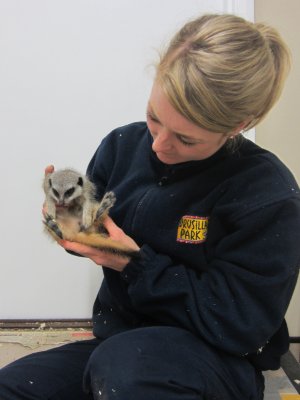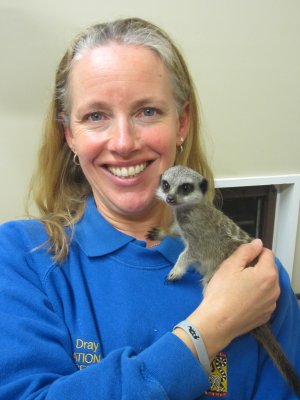 Sssssuper Snakes
Two slippery blood pythons have also slid their way to Drusillas. These non-venomous snakes are native to Southeast Asia and adults can grow up to nearly 2 metres.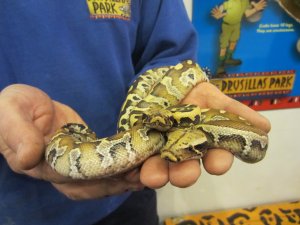 Gambian Pouch Rats
These enormous rats are one of the largest muriods in the world and are native to Sub-Sahara Africa. Drusillas has welcomed a male and female pair from Cotsworld Wildlife Park. They are both five years old and are approximately 1 metre in length including their tails.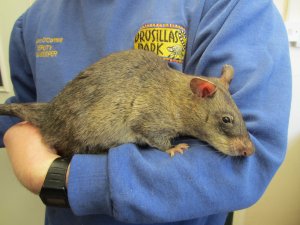 Fabulous Frogs
Also from Cotsworld Wildlife Park our new arrivals include two bullfrogs and two edible frogs. These large amphibians love to bury themselves right at the bottom of their tank and enjoy a diet of insects.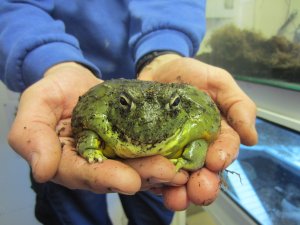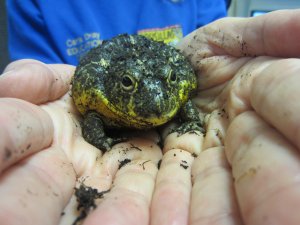 Barn Owl
The Education team have also welcomed a beautiful feathered creature to the fold. Olive the barn owl arrived earlier this year and is seven months old.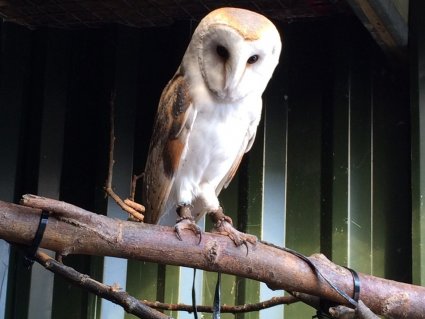 Once settled each of these wonderful animals will be introduced to our education visitors in a host of exciting new animal encounters.
Back to listing