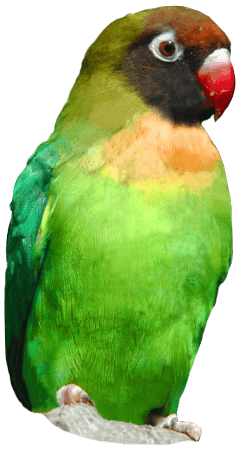 Juice FM Presenters Become Godparents to Penguins at Drusillas Park
After sourcing inspiration from EastEnders Steve Mcfadden, Juice FM presenters Lou Nash and Alex Baker, made Drusillas Park an offer they couldn't refuse....The broadcast duo asked to become Godfather and Godmother to two of the zoo's penguins.
Taking their role as Godparents very seriously, Lou and Alex immediately paid a visit to Drusillas to introduce themselves to their new 'Godchicks'. Alex became Godfather to male rockhopper penguin, Slasher, whilst Lou became Godmother to female Humboldt penguin, Skipper.
Lou Nash said: 'After being on air with Alex for just over a week now, I felt our relationship had progressed to the next stage. I wasn't going to ask him to move in with me, but I did think we should get a studio pet."
"I'd been inspired by Phil Mitchell becoming Godfather to some penguin chicks, and I thought we should copy him. I thought it was so lovely, I was just like 'I want to be Godmother to a Penguin!'."
Drusillas Park was thrilled with the idea and welcomed the pair as the first ever Godparents at the zoo.
Director and Head of Marketing, Cassie Poland said: "We thought this was a brilliant idea, and our penguins are thrilled with their new Godparents. Drusillas is home to two species of penguin, the rockhopper and the Humboldt, so we thought it would be nice for them to take on one of each. Slasher and Skipper were spoiled rotten today by Lou and Alex and happily gulped down their generous fishy gifts."
After feeding their new Godchicks, Lou and Alex offered them plenty of parental advice. Lou was particularly keen to advise Skipper about how to deal with her first ever boyfriend.
Lou said: "I've only just taken Skipper on so naturally I feel very protective of her. One of Drusillas' Keepers has just informed me she's recently got involved with her first ever boyfriend, a fella called Miracle."
"I feel like I need to check him out and see if he's a good enough guy for my Skipper! Although I have heard Skipper is so in love with Miracle that she's lost all interest in her Keepers, even the ones that hand reared her. I guess we've all been there, but I'll guide her right!"
Back to listing